UC Newsroom
April 19, 2018
How UC research sounded the alarm on the ozone layer.
UC Newsroom

May 25, 2016

Greenhouses have a long list of benefits: higher food production, less water use, less pesticide need, longer growing season, better working conditions. There's a problem: they're expensive, both to install and to operate. But thanks to solar technology developed at UC Santa Cruz, greenhouses are enjoying a new moment in sun.

UC San Diego

May 10, 2016

Want to motivate individuals to stop global warming? UC San Diego research points to a successful strategy.

UC Newsroom

May 9, 2016

UC is increasingly playing a pivotal role in the California economy as a driving force behind successful startups.
Pages
Video
Carbon Flux Explorers

Jim Bishop, senior scientist at Berkeley Lab and professor at UC Berkeley, is leading a project to deploy robotic floats that provide data on how microorganisms sequester carbon in the ocean. He recently led a research team on a 10-day voyage, funded by the National Science Foundation, to put the Carbon Flux Explorers to the test.

See more videos on the UC Climate Solutions Channel on UCTV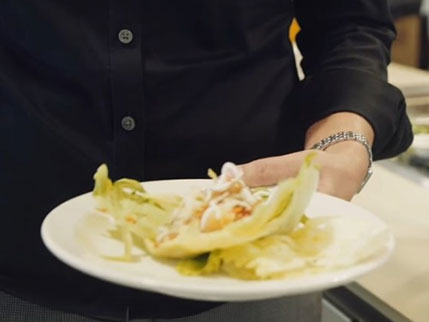 https://soundcloud.com/sciencetoday/trayless_dining
How a trayless dining hall can benefit the environment
UC Green
Blue + Gold = Green. The University of California is devoted to healthy people and a healthy planet. Read about our latest discoveries in sustainability, green living and the future made bold.