UC Newsroom
April 19, 2018
How UC research sounded the alarm on the ozone layer.
UC Newsroom

March 1, 2016

The U.S. produces over 1 billion tons of manure, including human waste, every year. That mountain of excrement not only poses a disposal problem, it also creates a potent source of greenhouse gases. But to researchers at UCLA, it's not just a big pile of poop: it's a really big – and renewable – source of biofuel.

UCLA

February 8, 2016

In a systemwide effort, UC researchers show that invasive species are adjusting faster to changes in habitats.

UC Merced

February 1, 2016

Biodiversity professor to engage community in sustainability through concept of "lines."
Pages
Video
Carbon Flux Explorers

Jim Bishop, senior scientist at Berkeley Lab and professor at UC Berkeley, is leading a project to deploy robotic floats that provide data on how microorganisms sequester carbon in the ocean. He recently led a research team on a 10-day voyage, funded by the National Science Foundation, to put the Carbon Flux Explorers to the test.

See more videos on the UC Climate Solutions Channel on UCTV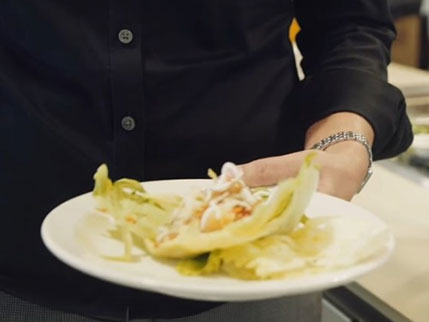 https://soundcloud.com/sciencetoday/trayless_dining
How a trayless dining hall can benefit the environment
UC Green
Blue + Gold = Green. The University of California is devoted to healthy people and a healthy planet. Read about our latest discoveries in sustainability, green living and the future made bold.