UC students recognized with president's leadership awards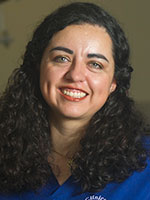 A UC Davis undergraduate student and a UCLA student program were recognized today (May 14) with the University of California President's Award for Outstanding Student Leadership at the Board of Regents meeting in Sacramento.
Honored were Axana Rodriguez-Torres, a Davis student and Colombian immigrant majoring in psychology, and neurobiology, physiology and behavior; and the Student Wellness Commission's "7,000 in Solidarity" campaign, led by UCLA student Savannah Badalich, who serves as UCLA's undergraduate student wellness commissioner.
"The work of these bright students has a tremendous impact not only on their home campuses but across the UC system and out in their communities," said President Janet Napolitano. "I'm pleased to have a chance to recognize their efforts and dedication to tackling tough issues that affect us all."
Rodriguez-Torres is being recognized for coordinating the UC Davis Pre-Medical and Pre-Health Professional National Conference, the largest such conference in the nation. Her outreach efforts resulted in an annual conference attendance of 7,500 people, and more than 80 percent of participants were high school, community college and UC students who are underrepresented in the field of medicine.
Rodriguez-Torres also developed a prevention-focused Spanish-language diabetes education program now being offered at free clinics, churches and community centers across Sacramento, and secured a $10,000 foundation grant to make the program available online.
Rodriguez-Torres completed three years of medical school in Colombia before obtaining political asylum in the United States, where she cleaned houses, served fast food and provided childcare while she learned English. As her English proficiency grew, she worked as an immigration consultant and a tax preparer for those with limited English. Because her medical school credits from Colombia were not transferable, she enrolled at American River Community College before transferring to UC Davis. Her next goal is an M.D.-Ph.D. program.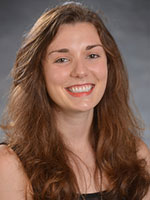 The "7,000 in Solidarity Campaign," a UCLA student effort launched last year by undergraduate Savannah Badalich, is being recognized for creating a campus culture where sexual assault is not tolerated. The campaign educates students and administrators about consensual sex, effective bystander intervention, institutional accountability and access to support for survivors of sexual assault.
The group has partnered with other students and organizations, and used art exhibits, training sessions and signed pledge cards to gather support from students and the community. In a testament to the power of their efforts, other colleges and universities across the country have adopted the campaign.
The University of California President's Award for Outstanding Student Leadership was established in 2010 and recognizes undergraduate, graduate and professional students, as well as campus-based student organizations, for outstanding efforts in promoting and supporting multi-campus initiatives. The award honors collaborative efforts that further the University of California's mission of teaching, research and public service.
Nominations for this year's awards were solicited from the chancellors at all 10 UC campuses and from the UC Student Association. A selection committee of staff from the UC Office of the President reviewed and scored each of the nominations, and President Napolitano selected the winners. Individual award recipients receive a $2,000 grant while the reward for an organization is $2,500.