UC Newsroom
April 19, 2018
How UC research sounded the alarm on the ozone layer.
UC Newsroom

August 1, 2016

Not sure what to believe in articles on climate change in the mainstream media? Climate Feedback wants to fix that.

UC Davis

July 27, 2016

Young African leaders are leveraging campus expertise to develop zero-net energy solutions for their nations.

UC Berkeley via The Conversation

July 25, 2016

Rising incomes and temperatures increase the amount of cooling units — and greenhouse gases.
Pages
Video
Carbon Flux Explorers

Jim Bishop, senior scientist at Berkeley Lab and professor at UC Berkeley, is leading a project to deploy robotic floats that provide data on how microorganisms sequester carbon in the ocean. He recently led a research team on a 10-day voyage, funded by the National Science Foundation, to put the Carbon Flux Explorers to the test.

See more videos on the UC Climate Solutions Channel on UCTV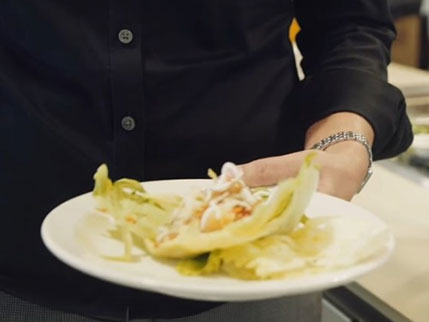 https://soundcloud.com/sciencetoday/trayless_dining
How a trayless dining hall can benefit the environment
@ClimateUC
Wisconsin Reservation Offers A Climate Success Story And A Warning

t.co/r4Ji4GWTcQ
UC Green
Blue + Gold = Green. The University of California is devoted to healthy people and a healthy planet. Read about our latest discoveries in sustainability, green living and the future made bold.