UC Newsroom
April 19, 2018
How UC research sounded the alarm on the ozone layer.
UC Santa Barbara

December 22, 2017

More than 8.3 billion metric tons (9.1 billion tons). That's the amount of plastic humans have created since the large-scale production of synthetic materials began in the early 1950s. It's enough to cover the entire country of Argentina, and most of the material now resides in landfills or in the natural environment.

UC Newsroom

December 22, 2017

Sustainable dining is a huge deal on college campuses today, and the University of California, Santa Barbara is no exception. In fact, for years they've been taking an innovative approach towards reducing food waste by using behavioral psychology techniques to help diners reduce waste, often without even knowing it.

UC Irvine

December 21, 2017

Keeping track of the climate just got easier, thanks to a new satellite-based monitoring tool.
Pages
Video
Carbon Flux Explorers

Jim Bishop, senior scientist at Berkeley Lab and professor at UC Berkeley, is leading a project to deploy robotic floats that provide data on how microorganisms sequester carbon in the ocean. He recently led a research team on a 10-day voyage, funded by the National Science Foundation, to put the Carbon Flux Explorers to the test.

See more videos on the UC Climate Solutions Channel on UCTV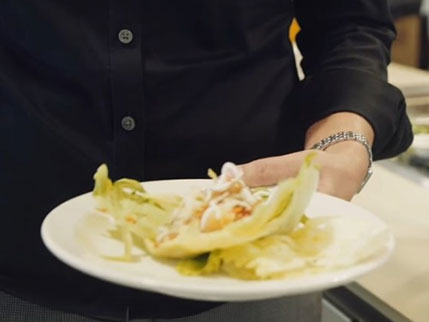 https://soundcloud.com/sciencetoday/trayless_dining
How a trayless dining hall can benefit the environment
UC Green
Blue + Gold = Green. The University of California is devoted to healthy people and a healthy planet. Read about our latest discoveries in sustainability, green living and the future made bold.