10 UC members elected to National Academy of Medicine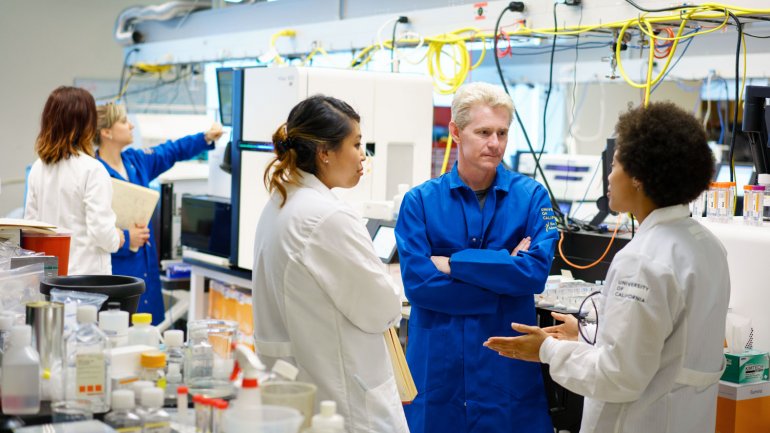 Ten University of California members from six campuses have been elected to the National Academy of Medicine, among the highest honors in the fields of health and medicine.
UC's representatives, who include two deans, the director of a mobile eye clinic and co-president of the Chan Zuckerberg Biohub, join a class of 79 new members announced today (Oct. 17). Since 1970, the academy has elected more than 200 members affiliated with UC.
Chosen by current active members, candidates undergo a highly selective process and are nominated based on their professional achievements and commitment to service.
"These newly elected members are outstanding professionals who care deeply about advancing health and health care in the U.S. and globally," National Academy of Medicine President Victor Dzau said in the academy's announcement. "Their expertise will help our organization address pressing health challenges and improve health, science and medicine for the benefit of us all."
The National Academy of Medicine, formerly known as the Institute of Medicine, includes a diversity of talent. Its charter requires that at least one quarter of the membership selected be from outside the health professions, in fields such as law, engineering, social sciences and the humanities.
The newly elected UC members are:
UC Berkeley
Stefano Bertozzi, dean of the UC Berkeley School of Public Health and professor of health policy and management
John Morrison, professor of neurology at UC Davis and director of the California National Primate Research Center
Anne L. Coleman, Fran and Ray Stark Foundation Professor of Ophthalmology at the UCLA Stein Eye Institute, director of the UCLA Mobile Eye Clinic, and professor of epidemiology at the UCLA Fielding School of Public Health
Kelsey Martin, dean of the David Geffen School of Medicine at UCLA and professor of biological chemistry and of psychiatry and biobehavioral sciences
Cheryl Ann Marie Anderson, assistant professor in the Department of Family Medicine and Public Health at the UC San Diego School of Medicine
James F. Sallis, Distinguished Professor and chief of the Division of Behavioral Medicine at the UC San Diego School of Medicine
Joseph L. DeRisi, Albert Bowers Professor in Biochemistry and Gordon M. Tomkins Professor at UCSF and co-president of the Chan Zuckerberg Biohub
Elissa S. Epel, director of the Aging, Metabolism and Emotions Lab at the UCSF Center for Obesity Assessment, Study, and Treatment
Bruce L. Miller, A.W. and Mary Margaret Clausen Distinguished Professor in Neurology and director of the UCSF Memory and Aging Center
Samir Mitragorti, Mellichamp Chair in Systems Biology in the UC Santa Barbara Department of Chemical Engineering