11 innovative UC researchers elected to National Academy of Inventors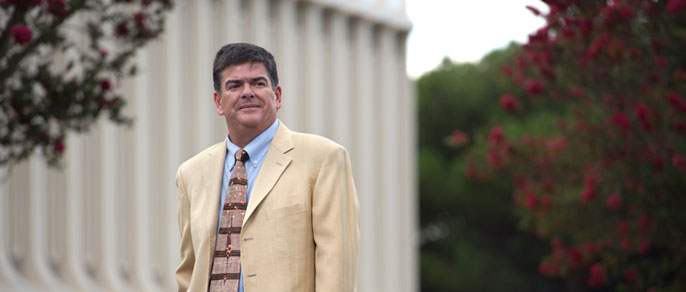 For their pioneering research that improves the welfare of others in everything from cancer treatments to reproductive health, 11 University of California innovators have been elected fellows to the prestigious National Academy of Inventors.
Newest UC members of NAI hail from across the campuses at UCs Berkeley, Davis, Irvine, Riverside, San Diego, San Francisco and Santa Barbara. NAI said their recognition reflects the fellows' "prolific spirit of innovation in creating or facilitating outstanding inventions that have made a tangible impact on quality of life, economic development and the welfare of society."
An innovation powerhouse, UC has ranked No. 1 in the world among universities granted U.S. utility patents since 2013, when NAI and the Intellectual Property Owners Association began publishing said rankings.
With a pace of roughly five new inventions per day, researchers and entrepreneurs at UC have spawned hundreds of new companies employing tens of thousands of Californians, contributing more than $20 billion to the state's economy, according to a UC-commissioned study released in August by the Bay Area Council Economic Institute.
There are now 51 UC members of the five-year-old NAI, with the university's newest fellows including:
UC Berkeley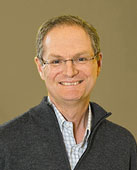 Paul Alivisatos: UC Berkeley's vice chancellor for research and a chemistry professor, Alivisatos is a pioneer in the field of nanotechnology and a founder of several high-tech startups based on semiconductor nanocrystals, which have become known as "quantum dots" because their size endows them with unique and useful quantum mechanical properties.

Amy E. Herr: Known for her breakthrough engineering analysis of complex biological systems, Herr co-founded Zephyrus Biosciences, a venture-backed and recently acquired startup commercializing research tools to enable single-cell protein analysis. The young bioengineering professor has filed for dozens of patents, and one-third of her graduate students have been involved in startup companies.
Enrique Iglesia: Director of the Berkeley Catalysis Center, Iglesia is an expert on catalysts — compounds, such as metals, that spark chemical reactions. The engineering professor's work, which involves improving the energy efficiency and sustainability of chemical processes, has resulted in more than 40 patents, including a catalyst now used in the oil and chemical industry.
UC Davis
Simon R. Cherry: The academy recognized Cherry for his work on medical imaging technology, especially positron emission tomography — commonly known as PET scanning. With Cherry's selection, UC Davis now boasts seven NIA fellows.
UC Irvine

Michelle Khine: An entrepreneurial-minded engineering professor whose research focuses on cellular manipulation and analysis, Khine credits Yoda for his inspirational words: "Do or do not; there is no try." She has deep connections across the UC system, earning two degrees in mechanical engineering at UC Berkeley and a Ph.D at UC San Francisco. Khine was also a founding professor at UC Merced, where Shrink Nanotechnologies, the first startup company from the youngest UC campus, was spun out of her lab's research.
Enrique J. Lavernia: In his role as provost and executive vice chancellor, Lavernia oversees UC Irvine's teaching and research enterprise, which includes 12 schools, nearly 3,000 faculty and 192 degree programs. While dean of the UC Davis College of Engineering, it evolved into one of the nation's fastest-growing and most prestigious engineering schools. Lavernia has published more than 500 journal and 200 conference publications on topics ranging from nanomaterials to aluminum alloys.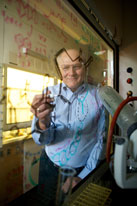 UC Riverside
Michael C. Pirrung: Organic chemist and distinguished chemistry professor Michael Pirrung is a pioneer in the field of microarrays, which have important biological applications in genomics. One such microarray invention kick-started a nearly $4 billion market and became one of the most cited patent families at the turn of the century. Pirrung is currently involved in drug discovery research in diabetes, neurodegeneration and cancer, as well as the spin-off company Hibiscus Bioscience, which he co-founded.
UC San Diego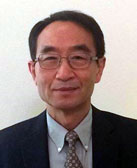 Sungho Jin: Professor Emeritus Sungho Jin is known for his widely published research across the fields of electronic, magnetic, optical, superconducting, electronic packaging, nano-bio and energy materials. The award-winning materials engineering professor logs roughly 250 patents issued or pending, including the invention of a low-cost coating that absorbs more solar energy than old school materials.
UC San Francisco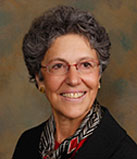 Linda C. Giudice: A biochemist, gynecologist and reproductive endocrinologist at UCSF Medical Center and professor at its School of Medicine, Giudice specializes in implantation and assisted reproduction. Her research has explored environmental impacts on reproductive health. Giudice earned a Ph.D. in biochemistry at UCLA and completed a postdoc fellowship under Nobel laureate Gunter Blobel.
UC Santa Barbara
Larry A. Coldren: Coldren's research has powered major advances in ever-higher capacity communication networks and energy-efficient lighting, and his inventions have led to several patents as well as startup companies Optical Concepts in 1991 and Agility Communications in 1998. He is also director of the campus' Optoelectronics Technology Center.

James S. Speck: Citing the "outstanding collaborative research environment at UC Santa Barbara," Speck works alongside Coldren as an award-winning engineering professor. He's celebrated for his work with gallium nitride crystals, a high-performance material that serves as the foundation of the popular bright blue LED — and is notoriously difficult to produce. His collaborations led to the founding of lighting company Soraa in 2008.
New NAI fellows will be inducted April 6, 2017, as part of the sixth annual Conference of the National Academy of Inventors at the John F. Kennedy Presidential Library & Museum in Boston.
Fellows will also be recognized with a full-page announcement in The Chronicle of Higher Education January 2017 issue, as well as upcoming issues of Inventors Digest and Technology and Innovation.