December 13, 2022
Rana Freedman
,
UC Newsroom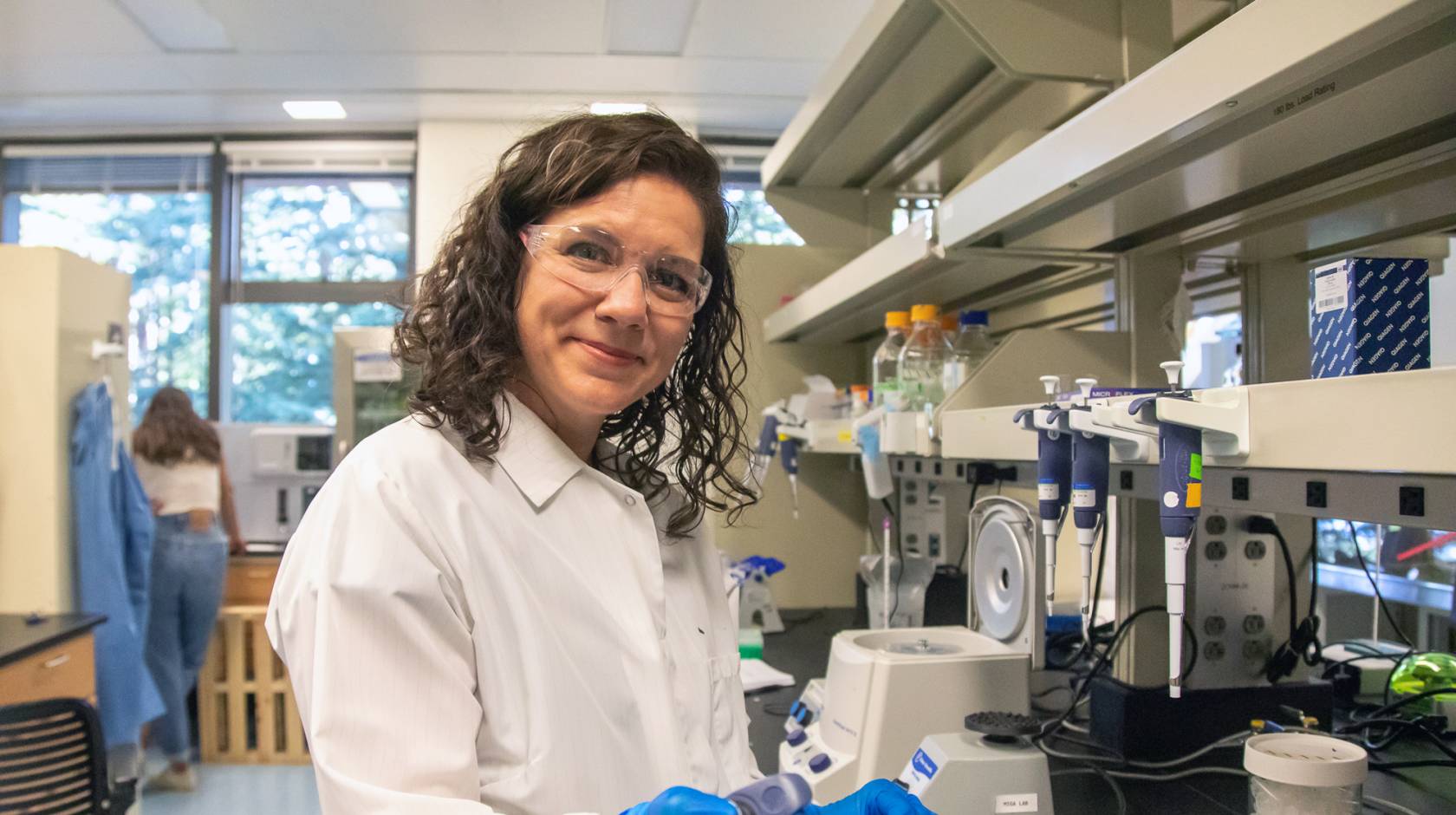 Credit: Carolyn Lagattuta
Another year is very nearly in the books — and when it comes to the work that UC researchers have accomplished in 2022, that book is quite the page-turner.
Just this year, UC researchers released the first complete, gapless sequence of the human genome; developed applications for Nobel Prize-winning CRISPR technology to fight climate change; and kicked off an ingenious pilot project to cover California's canals with solar panels. They've also learned how we focus, shed light into the importance of social relationships, and even identified the source of hair loss. To top it all off, the U.S. Department of Energy and the National Nuclear Security Administration (NNSA) just announced that Lawrence Livermore National Laboratory's National Ignition Facility achieved fusion ignition — a major scientific breakthrough decades in the making that could revolutionize clean energy.
Amazing research has emerged from every corner of every campus, lab, medical center and division of the University of California this year that will benefit California and the world in the years to come. Here are a few of the highlights:
Achieving fusion ignition (Lawrence Livermore National Laboratory)
Hailed as a major scientific breakthrough decades in the making, a team at the National Ignition Facility (NIF) at Lawrence Livermore National Lab achieved fusion ignition. The momentous milestone could pave the way for advancements in national defense and the future of clean energy. The University of California is part of the management team of Livermore Lab.
The NIF team on Dec. 5 conducted the first controlled fusion experiment in history to reach what is known as scientific energy breakeven, meaning it produced more energy from fusion than the laser energy used to drive it. This first-of-its-kind feat will provide unprecedented capability to support NNSA's Stockpile Stewardship Program and will provide invaluable insights into the prospects of clean fusion energy, which would be a game-changer for efforts to achieve President Biden's goal of a net-zero carbon economy.
"This is a landmark achievement for the researchers and staff at the National Ignition Facility who have dedicated their careers to seeing fusion ignition become a reality, and this milestone will undoubtedly spark even more discovery," said U.S. Secretary of Energy Jennifer M. Granholm.
Read more: Lawrence Livermore National Laboratory's National Ignition Facility achieves fusion ignition
Molecule that stimulates hair growth discovered (UC Irvine)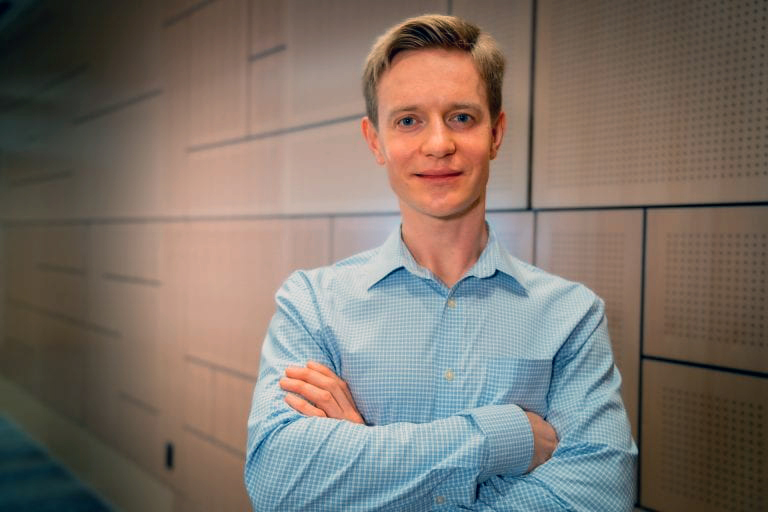 Researchers at UC Irvine made an incredible discovery this year: They identified the molecule that signals hair growth. Scientists have been trying to solve the problem of hair loss for decades, and until now, did not know why hair follicles start growing hair, or why they stop. According to the study, hair loss occurs when derma papilla cells, which produce the specific molecule that tells hair follicles to divide, malfunction. This discovery could be a game changer for those suffering from alopecia and other kinds of hair loss.
Read more at UC Irvine: UCI-led team discovers signaling molecule that potently stimulates hair growth
The unintended consequences of using a ventilator (UC Riverside)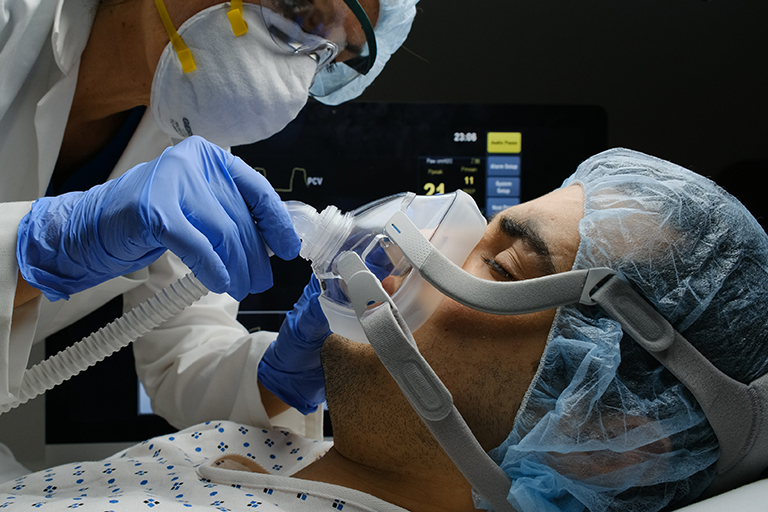 COVID-19 put ventilators in the spotlight, and the machines saved many lives during the pandemic. There has been a long-standing question in pulmonary medicine, though, of whether ventilators damage lung tissue. UC Riverside's Marlan and Rosemary Bourns College of Engineering produced breakthrough research showing definitively that they do. Modern ventilators push air into the lungs in an uneven way, overstretching some parts of the lung, and causing a decline in lung health over time. The findings could pave the way for improved ventilators that more closely mimic natural breathing.
Read more: The unintended consequences of using a ventilator
How to build homes that can withstand wildfire (UC Agriculture and Natural Resources)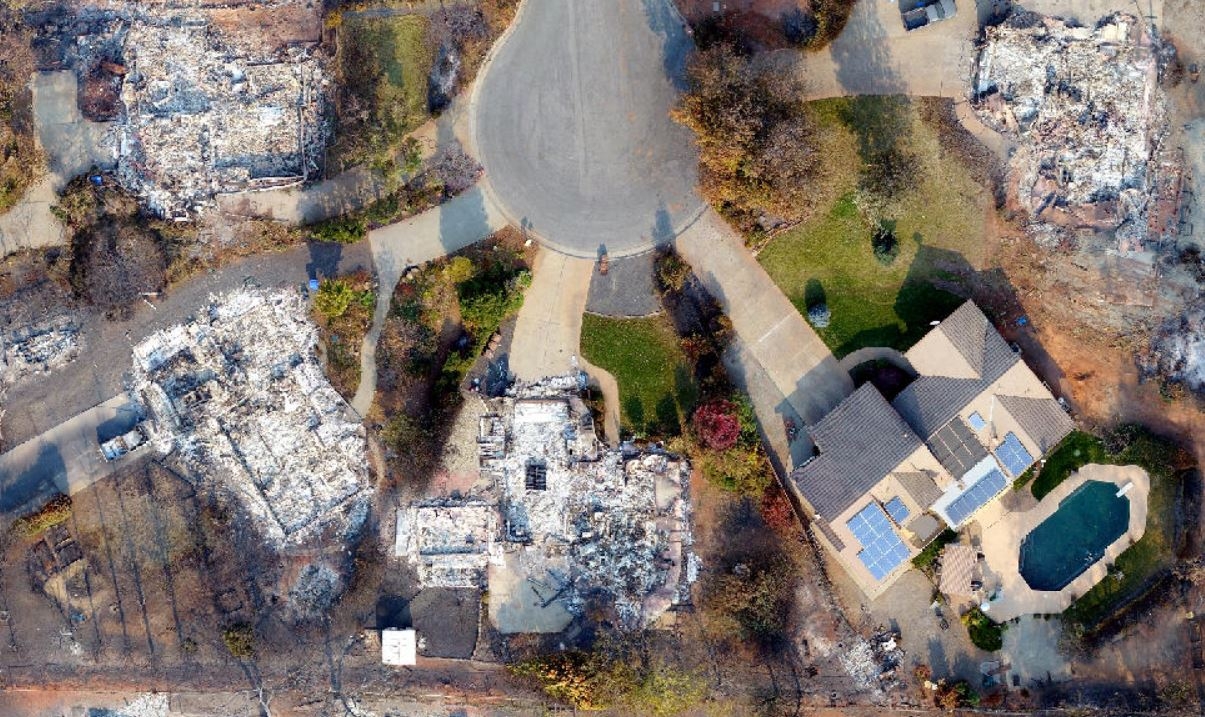 The 2018 Camp Fire destroyed nearly 19,000 structures, including most houses in the town of Paradise, California. A joint study between the U.S. Forest Service and UC Agriculture and Natural Resources analyzed which houses survived and found that the size of the lot, the distance to a neighboring home, and the kind of surrounding vegetation were all key contributors to durability. Researchers hope that this knowledge will help building contractors and policymakers substantially improve the odds of homes surviving a wildfire in the future.
Read more about this ongoing work at UC ANR: Can homes be designed to withstand wildfire?
Solar-paneled canals get a test run in the Central Valley (UC Merced)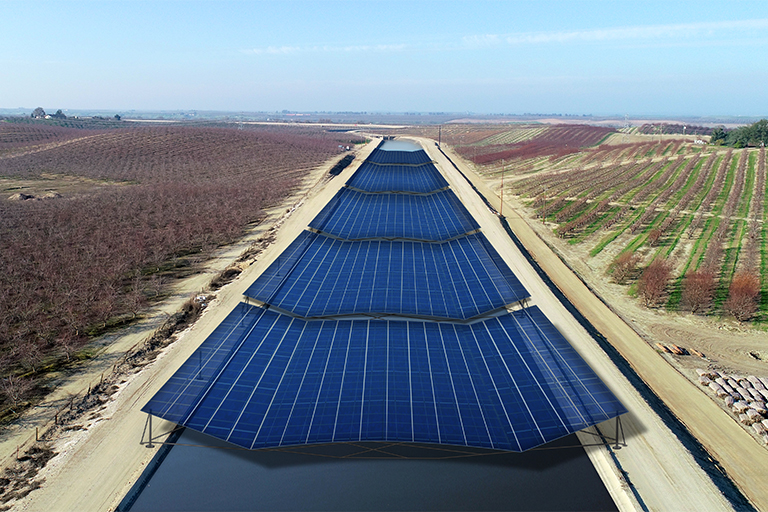 California has about 4,000 miles of water canals. UC Merced's Brandi McKuin found that covering them with solar panels could reduce evaporation by as much as 82 percent, saving about 63 billion gallons of water a year. The panels would also generate 13 gigawatts of renewable power, or roughly one-sixth of the state's current installed capacity. The Turlock Irrigation District is now piloting a first-in-the-nation project to test the idea. As emeritus UC Cooperative Extension advisor Bill Frost said on Twitter, "Sometimes you read a story and think 'of course.' Then you realize that no one made it happen before."
Read more: Solar-paneled canals getting a test run in San Joaquin Valley
Cats v. dogs during pandemics (UC Davis)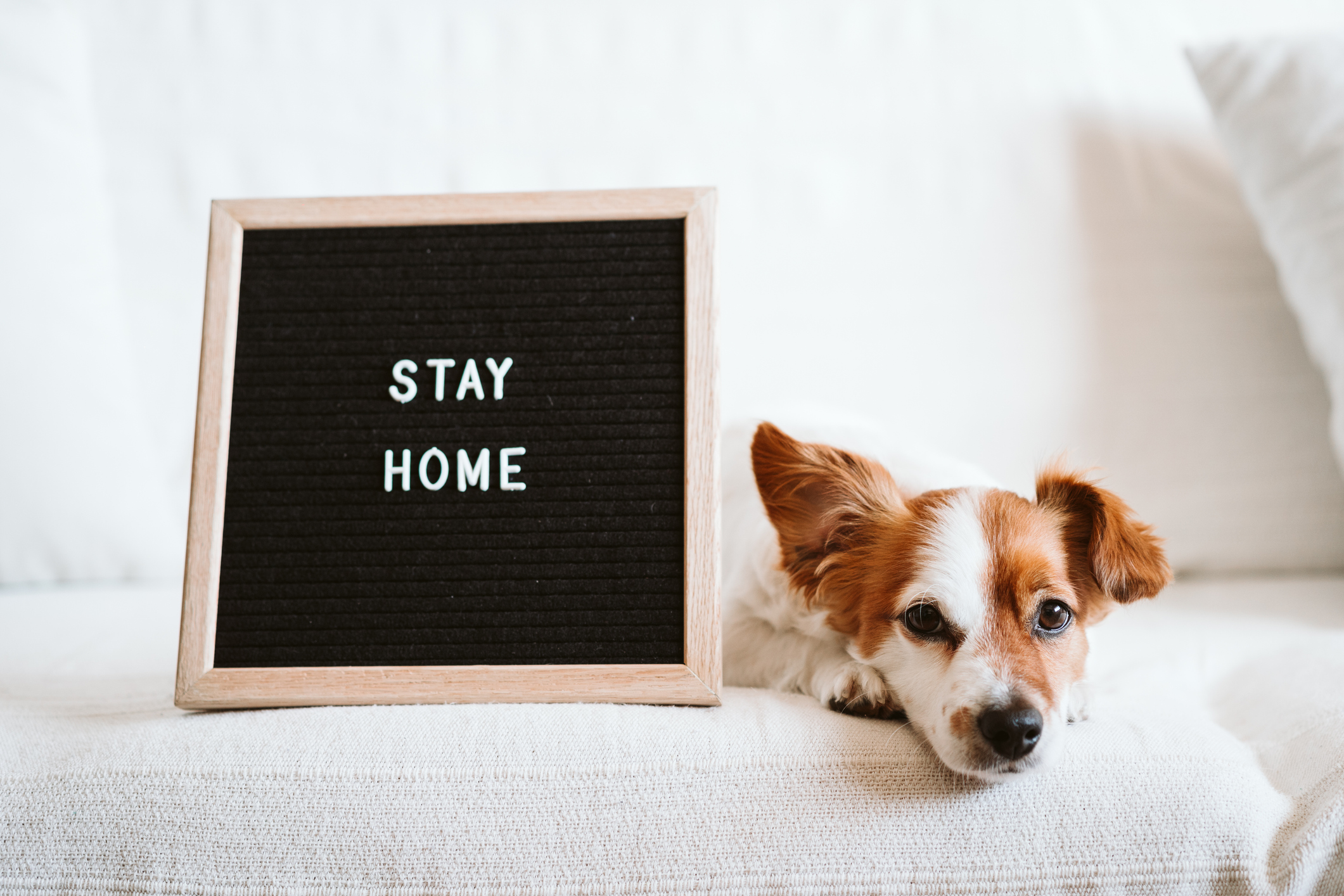 During the early days of COVID, many people turned to their pets to help them feel less lonely and isolated. Researchers at UC Davis wanted to learn what role pets played in helping those who had already survived the HIV/AIDS pandemic and were now dealing with another. While dog owners felt less alone and isolated during both pandemics, cat owners felt especially alone, isolated and unsupported –– even though they were universal in saying their cats provided comfort. This may be because dog owners could take their pets on walks and meet people in their neighborhood and remain more socially connected. The research not only shows the value of pets but the need for supportive pet care organizations to focus on providing more support to cat owners.
Read more at UC Davis: Pets Help AIDS Survivors Through 2 Pandemics
First complete, gapless sequence of a human genome released (UC Santa Cruz)
In March, UC Santa Cruz announced that it had published the first truly complete sequence of a human genome, further cementing the campus' long history as a leader in human genomics. The full sequence covers each chromosome from end to end with no gaps and an unprecedented level of accuracy. UC Santa Cruz scientists played a major role in assembling the first working draft of a human genome sequence two decades earlier, but crucial regions had remained hidden. In 2019, assistant professor Karen Miga organized a team of scientists to fill in the missing pieces. Their efforts have now paid off, and will expand our understanding of genetic diseases, human diversity and evolution.
Read more: First complete, gapless sequence of a human genome reveals hidden regions
UC Santa Cruz: Karen Miga discusses the future of equitable genomics research with Clinton, Bono
Female monkeys with female friends live longer (UCLA)
Female white-faced capuchin monkeys may have figured out the secret to a longer life — having fellow females as friends. UCLA field primatologist Susan Perry has documented the daily life of these large-brained monkeys for over 30 years. She and fellow researcher Kotrina Kajokaite have found that adult female capuchins who are better integrated into social networks with other adult females survive longer. Why is this so important? As humans, we assume there is a benefit to social interactions but it's hard to measure the success of our behavior strategies. This may explain why we invest so much into our relationships with others: It could lead to a longer lifespan.
Read more at UCLA: Female monkeys with female friends live longer
Newly discovered brain circuit helps you focus (UCSF)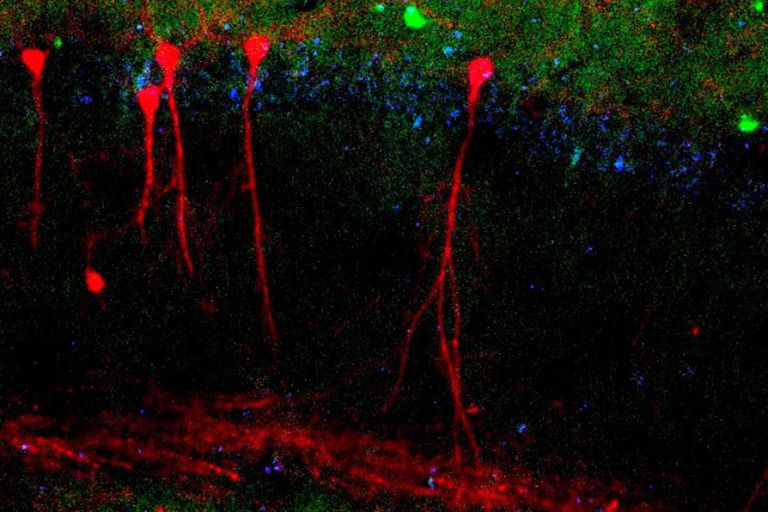 A UC San Francisco research team has found a brain circuit that allows us to focus attention on the most relevant stimuli in our environment, ignoring other sensory stimuli. The finding sheds new light on how the prefrontal cortex — the so-called CEO of the brain — exerts top-down regulation of other parts of the brain. The circuit sends clear signals about what to focus on and what to ignore, and is able to fine-tune that message as surroundings change. Scientists are excited to get a better sense of the role this circuit might play in executive function and how it may underlie cognitive issues related to attention or memory, such as dementia, ADHD or psychiatric disorders.
Read more at UCSF: Finding your car in a parking lot relies on this newly discovered brain circuit
Earthquake simulator now has unprecedented accuracy (UC San Diego)
Earthquakes are an important research problem: California alone experiences 10,000 earthquakes a year and major temblors cause both loss of life and significant economic losses. UC San Diego's earthquake simulator is one of the largest in the world. It reopened this year after upgrades made possible by the National Science Foundation. The simulator went from being able to move in one direction to three — east-west, north-south and up and down, as well as roll, pitch and yaw, three motions commonly seen in earthquakes. This will allow the facility to test structures with an unprecedented degree of accuracy and make the built environment safer. Earlier results from this massive shake table led to changes in building codes for everything from hospitals and tall buildings to roads and bridges.
Read more at UC San Diego: A big machine for earthquake safety reopens at UC San Diego
Using CRISPR to combat climate change (UC Berkeley, UC Davis and Lawrence Livermore National Laboratory)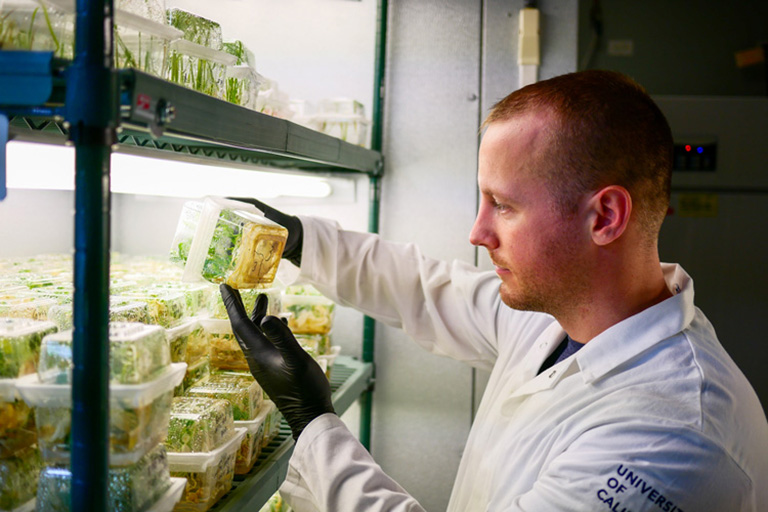 Capturing and sequestering carbon from the atmosphere are key to mitigating some of the worst consequences of climate change. A coalition of researchers is using CRISPR gene-editing technology to develop plants that could one day remove billions of tons of carbon from the air each year. Other researchers are creating CRISPR-edited crops that could potentially withstand increased drought, more frequent flooding and higher temperatures, and grow without the use of artificial fertilizers. With nearly a third of its budget devoted to crop and climate change research, UC Berkeley's Innovative Genomics Institute aims to create an ethical, affordable, accessible CRIPSR revolution in agriculture.
Read more In 10 years, CRISPR transformed medicine. Can it now help us deal with climate change?
A new, better chemo (UC Santa Barbara and UCSF)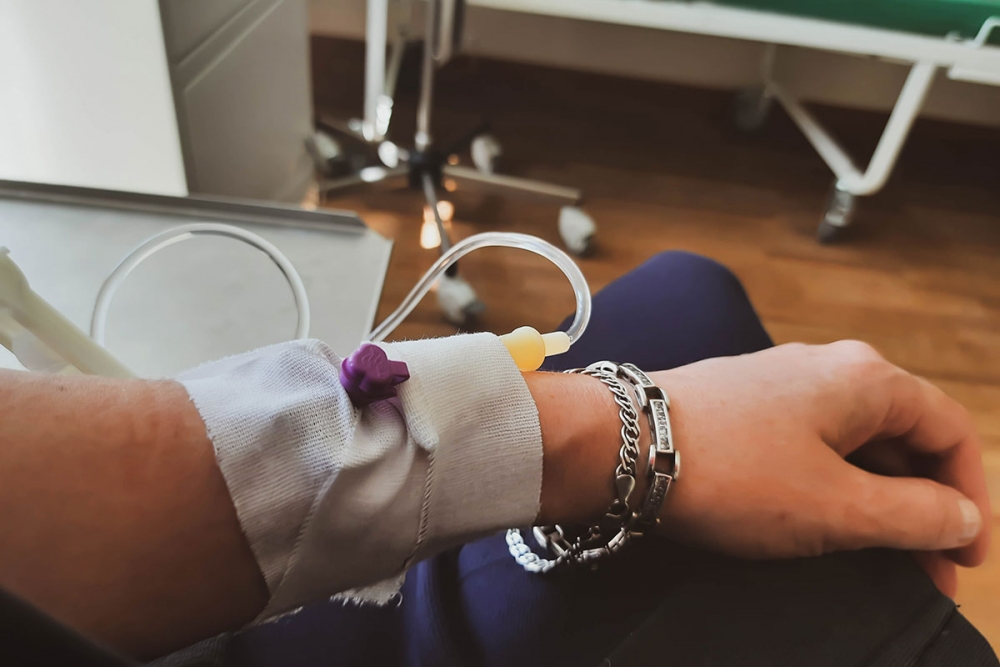 Chemotherapy sucks. The treatments generally have awful side effects, and it's no secret that the drugs involved are often toxic to the patient as well as their cancer. A team led by researchers at UC Santa Barbara, with collaborators from UCSF and Baylor College of Medicine, has identified two compounds that are more potent and less toxic than current leukemia therapies. The molecules work differently than standard cancer treatments and could form the basis of an entirely new class of cancer-fighting drugs. What's more, the compounds are already used for treating other diseases, which drastically cuts the amount of red tape involved in tailoring them toward leukemia or even prescribing them off-label. There's still more to learn about this approach and the drug's long-term effects, but researchers are buoyed by their discovery and its potential for a new era in how we treat cancer. 
Read more at A new kind of chemo.