12 UC faculty members awarded 2017 Guggenheim Fellowships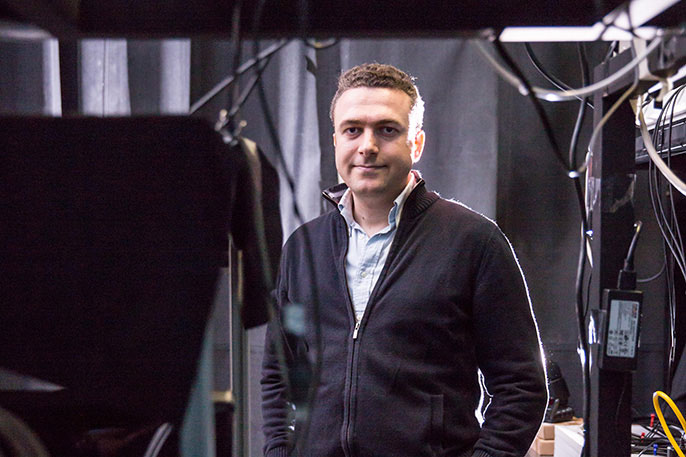 A dozen UC scholars are among the 2017 recipients of the prestigious John Simon Guggenheim Memorial Foundation Fellowships, a diverse and gifted group appointed on the basis of prior achievement and exceptional promise.
Nearly 3,000 people applied for the fellowships this year — the foundation's 93rd competition — and only 173 scholars, artists and scientists were selected.
Since its establishment in 1925, the Guggenheim Foundation has granted more than $350 million in fellowships to more than 18,000 people. The awards help recipients pursue a special project for six to 12 months.
This year's fellows bring UC's total Guggenheim Fellowships to 1,669 — more than any other university or college. The fellows and their projects, by campus, are:
UC Berkeley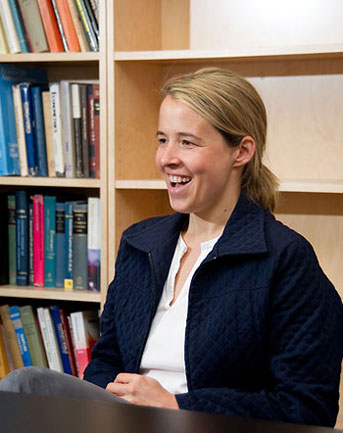 Wendy Brown, professor of political science, teaches courses in modern European political theory and political freedom. The fellowship will support the research and writing of a book-length study of Marx's critique of religion.
Cindy Cox, professor of composition in the Department of Music, derives her "post-tonal" musical language from acoustics, innovations in technology, harmonic resonance and poetic allusion. Her compositions synthesize old and new musical designs. Cox's music is noted for its special tunings, harmonies and textural colorations.
Tom Griffiths is a professor of psychology and cognitive science and director of the Institute of Cognitive and Brain Sciences. His research explores connections between human and machine learning, using ideas from statistics and artificial intelligence to understand how people solve the challenging computational problems they encounter in everyday life.
Stefan-Ludwig Hoffmann, associate professor of history, is a social and intellectual historian of modern Germany. Hoffmann's research focuses on problems of cosmopolitanism, democracy and civil society in modern Europe. Democracy emerges, in his analysis, from the self-interest of the bourgeoisie and requires the communal virtues of practiced sociability.
Ulrike Malmendier is a professor of finance at the Haas School of Business and professor of economics in the Department of Economics. Malmendier's work focuses on behavioral economics, corporate finance, and law and economics. In her research, she has explored how behavioral biases affect financial decision-making.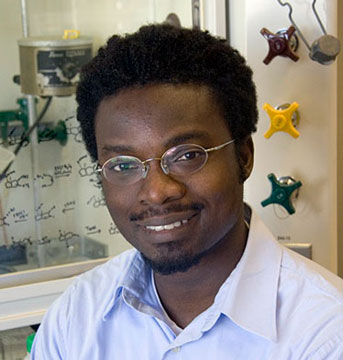 Samuel Otter is a professor of American literature in the English department. Otter's research and teaching focus includes 19th-century U.S. English, African American literature and race in American culture. His books, "Melville's Anatomies" and "Philadelphia Stories," regarded the city as a social laboratory in which possible futures for a postslavery U.S. would be tested.
Richmond Sarpong is a professor of chemistry. His research focuses on the total synthesis of biologically active and architecturally complex natural products as a platform for the development of new synthetic methods and strategies. The fellowship will allow him to pursue a new line of research on novel ways to prepare bioactive molecules using sustainably sourced starting materials.
UCLA
Michelle Huneven is a lecturer in the English department and an award-winning writer currently teaching creative writing to undergrads. Huneven is the author of four critically acclaimed works of fiction. Her first two books "Round Rock" (1997) and "Jamesland" (2003) were named New York Times Notable Books and were finalists for the L.A. Times Book Award. Her third book, "Blame" (2009), was a finalist for the National Book Critics Circle Award and the L.A. Times Book Award. Her most recent novel "Off Course," released in 2014, was a New York Times Editor's Choice. Huneven will use the fellowship grant to finish a novel currently in progress.
Hiroshi Motomura is the Susan Westerberg Prager Professor of Law in the UCLA School of Law. He is the author of two books: "Americans in Waiting: The Lost Story of Immigration and Citizenship in the United States" (Oxford, 2006) and "Immigration Outside the Law" (Oxford, 2014), both of which won the Professional and Scholarly Publishing Award from the Association of American Publishers as the best books on legal studies in their respective years of publication. For his fellowship, Motomura will work on a new book examining immigration policy matters.
Aydogan Ozcan is the Chancellor's Professor of Electrical Engineering and Bioengineering and associate director of the California NanoSystems Institute at UCLA. He leads research in photonics with applications to nano- and biotechnologies. These advances help put powerful, laboratory-level imaging, sensing and diagnostics technologies into portable, inexpensive, smartphone-based devices designed by computational techniques to address medical and public health needs, particularly in developing countries. His Guggenheim project is titled "Extreme-throughput computational imaging and sensing of viruses."
UC Riverside
Emily Rapp Black, an assistant professor of creative writing, teaches and writes around subjects related to disability studies, feminist theology, medical narratives, medical ethics and the literature of embodiment, trauma and recovery. She is active in the cultural dialogue around end-of-life care, quality of life and pediatric hospice care. She is the author of "Poster Child: A Memoir" and "The Still Point of the Turning World," which was a New York Times bestseller and a finalist for the PEN USA Award in Nonfiction. She is currently at work on a book that reexamines the ancient notion of resilience for a modern world, and a novel about two grieving people on opposite sides of the world who become connected through a shared experience of the afterlife.
UC Santa Cruz
Julie Guthman is a professor of social sciences and a leading scholar on the history and geography of California agriculture. Her first book, "Agrarian Dreams: The Paradox of Organic Farming in California," published in 2004, was the first comprehensive study of organic agriculture in California. Her second book, "Weighing In: Obesity, Food Justice, and the Limits of Capitalism," challenged many widely held assumptions about the obesity epidemic. Her forthcoming book, co-edited with Alison Alkon, is "The New Food Activism: Opposition, Cooperation, and Collective Action"; it is due out in late 2017. As a fellow, Guthman will focus on a book project about a soil pathogen, Verticillium dahliae, which has bedeviled strawberry growers and shaped the evolution of commercial strawberry production.