April 13, 2023
UC Newsroom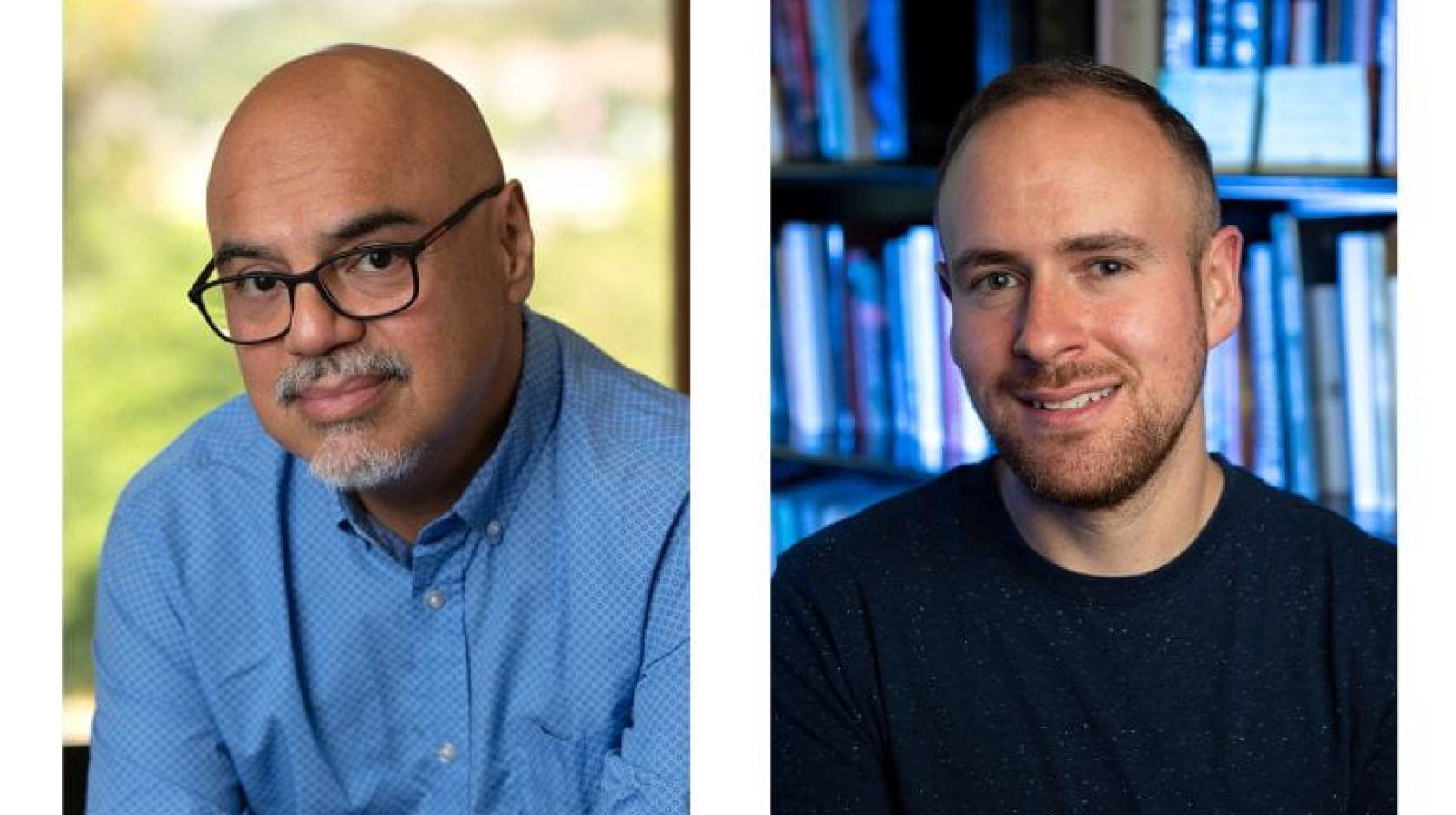 Credit: Steve Zylius/UC Irvine
Sixteen UC professors have received prestigious 2023 Guggenheim fellowships, an honor that recognizes talented mid-career faculty who have shown exceptional creativity and scholarship in their work and exhibit great promise for their future endeavors.
The John Simon Guggenheim Memorial Foundation awards the fellowships, along with grants of varying amounts, to "further the development of scholars and artists by assisting them to engage in research in any field of knowledge and creation in any of the arts, under the freest possible conditions," the foundation said in its announcement.
In all, 171 scientists, writers, scholars, and artists were awarded Guggenheim fellowships this year across 48 fields, including 16 UC faculty from eight campuses. Previous fellows include more than 125 Nobel laureates, members of all the national academies, and winners of the Pulitzer Prize, Fields Medal, Turing Award, Bancroft Prize and National Book Award, according to the foundation.
Here are UC's 2023 Guggenheim fellows:
Patrick Anderson is a UC San Diego professor in the departments of communication, ethnic studies, and critical gender studies. He is the author of "Autobiography of a Disease" and "So Much Wasted" and the co-editor of "Violence Performed."
Michael Berry is a UCLA professor of contemporary Chinese cultural studies and director of the UCLA Center for Chinese Studies. Berry's scholarly interests include contemporary Chinese literature, film and translation. His fellowship will be devoted to translating the third volume of Han Song's experimental dystopian science fiction "Hospital Trilogy," entitled "Dead Souls."
Roland Betancourt, a UC Irvine professor of art history, studies the Byzantine Empire. He is the author of three books, including "Byzantine Intersectionality: Sexuality, Gender, and Race in the Middle Ages." His ongoing work looks at the uses of the medieval past in the modern world, from its abuses by white supremacists to its representations in art and popular culture, including Disneyland and Las Vegas.
Madison Brookshire, a lecturer at UC Riverside, makes films, paintings and performances. His work invites viewers to become aware of perceptual processes and the sensuous experience of time.
Lucy Corin is an English professor at UC Davis who teaches fiction writing for both undergraduate and graduate students. Her last novel, "The Swank Hotel" (Graywolf, 2021), was among The New Yorker's "best books" of 2022 and longlisted for the New Literary Project's Joyce Carol Oates Prize the same year.
Scott Cummings is UCLA's Robert Henigson Professor of Legal Ethics and the founding faculty director of the UCLA Program on Legal Ethics and the Profession. Cummings teaches and writes about the legal profession, legal ethics, access to justice and local government law. His latest research explores how innovative legal mobilization produces transformative social change.
Sharon Daniel, a UC Santa Cruz professor in the film and digital media department, is a digital media artist who creates interactive and participatory documentary artworks addressing issues of social, racial and environmental injustice, with a particular focus on mass incarceration and the criminal justice system. Her work is located at the nexus of art and activism, theory and practice.
Anna Friz is an artist and associate professor of film and digital media at UC Santa Cruz. She studies production, radio and transmission art, media history, media ecologies, media art installation and performance, environmental art, research creation methodologies, feminist histories of technology, community, and pirate media.
Venkatesan Guruswami is a chancellor's professor in the department of electrical engineering and computer sciences at UC Berkeley. His research interests span several topics in theoretical computer science such as the theory of error-correcting codes, approximability of fundamental optimization problems, explicit combinatorial constructions and pseudorandomness, probabilistically checkable proofs, computational complexity theory, and algebraicalgorithms.
Jac Jemc teaches creative writing at UC San Diego. She is the author of three novels and two collections of stories. Her novel "Empty Theatre" received starred reviews in Kirkus and Booklist and was featured on NPR's Weekend Edition. Her story collection "False Bingo" won the Chicago Review of Books Award for fiction and was a finalist for the Lambda Literary Award for LGBTQ Speculative Fiction and longlisted for The Story Prize.
Prineha Narang is UCLA's Howard Reiss Professor of Physical Sciences. Narang's research aims to better understand the dynamics of nonequilibrium states in nature. The physical world — from gas giants in the solar system to living organisms, and even particles — exists in a state of nonequilibrium, making her studies essential to understanding how complex physical events unfold.
João Pedro Oliveira is a composer and the Corwin Chair of Composition in the department of music at UC Santa Barbara. His music includes opera, orchestral compositions, chamber music, electroacoustic music, and experimental video. He has received over 70 international prizes and awards for his works. His publications include several articles in journals and a book on 20th century music theory.
Alex Purves, a professor and chair of the UCLA department of classics, studies ancient Greek poetry from the perspective of the body, time and the environment. She has published on Homer, Sappho, Herodotus, and other early Greek authors; for her Guggenheim project, she will focus on 20th-century receptions of Homer and the sea.
Michael Rothberg, a UCLA professor of English and comparative literature, is an expert in the interdisciplinary field of Holocaust studies. Rothberg's work focuses on the social and political implications of remembering histories of political violence, including the Holocaust, trans-Atlantic slavery, and colonialism.
Héctor Tobar, a UC Irvine professor of English and Chicano/Latino studies, is the author of six books published in 15 languages, including the critically acclaimed New York Times bestseller "Deep Down Dark: The Untold Stories of 33 Men Buried in a Chilean Mine, and the Miracle That Set Them Free." The fellowship will support a project he's calling "The Los Angeles Novellas," a series of works of short fiction about the history of the Los Angeles metropolis and its future.
Mary Ziegler, a UC Davis law professor, is an expert on the law, history and politics of reproduction, health care and conservatism in the United States from 1945 to the present and is one of the world's leading historians of the U.S. abortion debate. She is the author numerous books, including the just published "Roe: The History of a National Obsession."