February 26, 2021
UC Newsroom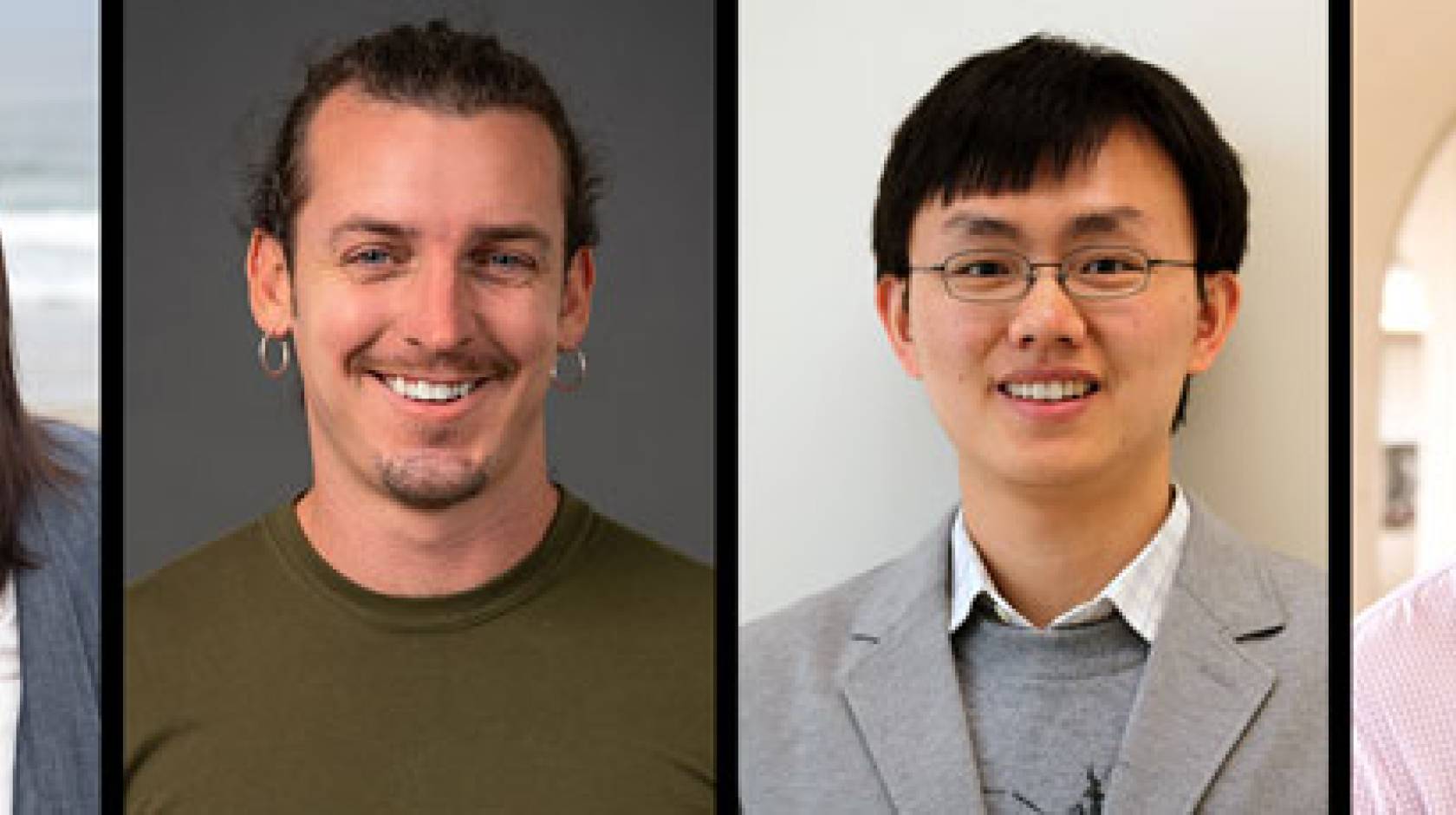 Nineteen early-career University of California faculty have been selected for 2021 Sloan Research Fellowships, a prestigious award granted to promising researchers likely to emerge as the next generation of scientific leaders.
UC faculty account for nearly 15 percent of this year's class of Sloan fellows, which includes 128 scholars from 58 institutions across the U.S. and Canada.
"A Sloan Research fellow is a rising star, plain and simple," said Adam F. Falk, president of the Alfred P. Sloan Foundation. "To receive a fellowship is to be told by the scientific community that your achievements as a young scholar are already driving the research frontier."
The foundation noted in its fellowship announcement that many previous fellows have gone on to notable careers, such as UCLA's Andrea Ghez, who was awarded a Nobel Prize in physics last fall.
Fellowships are granted across eight scientific and technical fields — chemistry, computational and evolutionary molecular biology, computer science, Earth system science, economics, mathematics, neuroscience, and physics. Candidates are nominated by their peers and selected by an independent panel of senior scholars on the basis of research accomplishments, creativity and future potential. More than 1,000 researchers are nominated each year.
The fellows each receive $75,000, which may be spent over a two-year term on any expense related to their research.
UC members of the 2021 Sloan fellow class represent six campuses — UC Berkeley (5), UC Davis (2), UC Irvine (1), UCLA (4), UC San Diego (4) and UC Santa Barbara (3) — and Berkeley Lab. They are:
Chemistry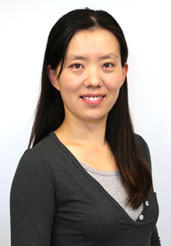 Han Li, UC Irvine
Li works to convert renewable resources into useful chemicals such as fuels, industrial commodities and pharmaceuticals, as a promising route to sustainability.
David Limmer, UC Berkeley/Berkeley Lab
Limmer, who is also a Berkeley Lab faculty scientist, develops tools, perspectives and theories that place nonequilibrium chemical physics at the same level of understanding as those of equilibrium ideas, in order to tackle outstanding questions in the physical sciences.
Sheng Xu, UC San Diego
Xu studies single-crystal halide perovskites that have enhanced electronic and optoelectronic properties to build next-generation solar cells, light-emitting diodes and optical sensors.
Joel Yuen-Zhou, UC San Diego
Yuen-Zhou leads a group that develops theoretical and computational tools for polariton chemistry, a subject that addresses how to use optical cavities to control molecular processes.
Computation and evolutionary molecular biology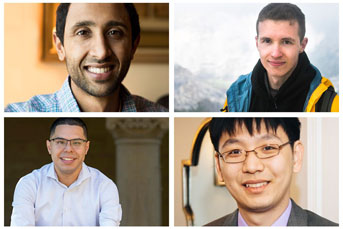 Harold Pimentel, UCLA
Pimentel conducts research on gene regulation by building broadly applicable computational tools. His laboratory develops data-driven models using computer science and high-dimensional statistics to advance biomedical discovery.
Computer science
Kai-Wei Chang, UCLA
Chang conducts research in artificial intelligence, machine learning and natural language processing. His research group develops fundamental statistical approaches to enhancing the efficiency, robustness, inclusion and fairness of human language-processing technology, tackling problems of major technical and social relevance.
Alessandro Chiesa, UC Berkeley
Chiesa conducts research in theoretical computer science and computer security, including theoretical and applied cryptography, complexity theory, privacy-enhancing technologies and quantum information.
Ravi Netravali, UCLA
Netravali conducts research broadly in computer systems and networking. His recent focus has been on building practical systems to improve the performance and debugging of large-scale, distributed applications for both end users and developers.
Earth systems science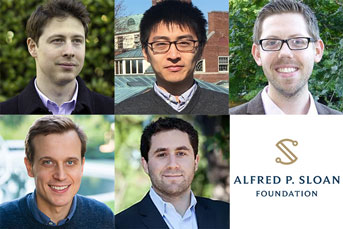 Anela Choy, UC San Diego
Choy studies the structure and function of open ocean and deep-sea food webs. Her research focuses on how organic matter flows through and connects species and assemblages, as driven by feeding and movement. Her work interrogates the impacts of global environmental change and commercial fishing pressure on pelagic ecosystems.
Benjamin Schoefer, UC Berkeley
Schoefer focuses on macroeconomics, labor economics and corporate finance, with recent papers on unemployment, marginal jobs and outsourced labor.
Dmitry Taubinsky, UC Berkeley
Taubinsky works in the area of psychology and economics — behavioral economics — and in public economics, with a current focus on sugar-sweetened beverage taxes, tax salience, heuristic perceptions of incentives and welfare estimation in credit markets.
Mathematics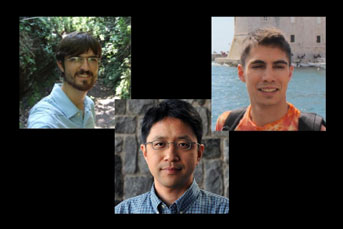 Pavel Galashin, UCLA
Galashin conducts research in algebraic combinatorics. He is particularly interested in its unexpected applications to other areas of math and physics, such as magnetism, knot theory and the physics of scattering amplitudes.
Fedor Manin, UC Santa Barbara
Manin works to take topology — the study of properties of geometric objects that are invariant under transformation — and connect them with concepts of probability and computation, potentially generating insights that could propel knowledge forward in a variety of investigations, from protein folding to programming robots.
Brandon Seward, UC San Diego
Seward studies combinatorial, geometric and entropic aspects of actions of countable groups, with a focus on the divide between amenable and non-amenable groups.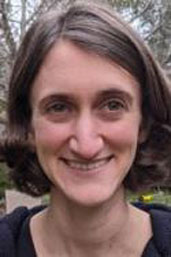 Laura Starkston, UC Davis
Starkston studies symplectic topology and low-dimensional topology. For example, she studies how four-dimensional spaces, or manifolds, can be represented in two or three dimensions. One approach is to construct a series of two-dimensional pieces that fit together in a specific way to define a four-dimensional object, much as a floor, walls and roof can fit together to define a three-dimensional house.
Neuroscience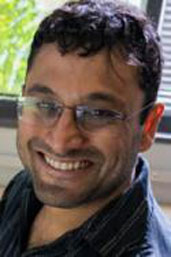 Rishidev Chaudhuri, UC Davis
Chaudhuri studies how the brain processes information, drawing on ideas from information theory, dynamical systems and machine learning and using those ideas to build mathematical models of brain function and analyze large-scale recordings of brain activity.
Sung Soo Kim, UC Santa Barbara
Kim studies how neurons in living creatures, in particular, fruit flies, allow them to navigate. Such "compass neurons" can now be fully reconstructed from electron microscopy, and allow Kim to tease apart the components of navigation with the ultimate goal of understanding how specific neuron networks influence behavior.
Physics
Timothy D. Brandt, UC Santa Barbara
Brandt searches for distant planets that are nearly invisible, hoping to combine new data from a European satellite with UC's exceptional telescope facilities to image giant planets and to measure their masses and orbits. "In the future," he said, "similar methods could discover Earth-like planets and probe their atmospheres for signs of life."
Liang Dai, UC Berkeley
Dai, a cosmologist and astrophysicist, researches cosmic-scale structure and the evolution of the universe, with a focus on dark matter and its observational signatures through gravitational lensing and astrophysical gravitational wave signals.