25 UC faculty and researchers win Presidential Early Career Award for Scientists and Engineers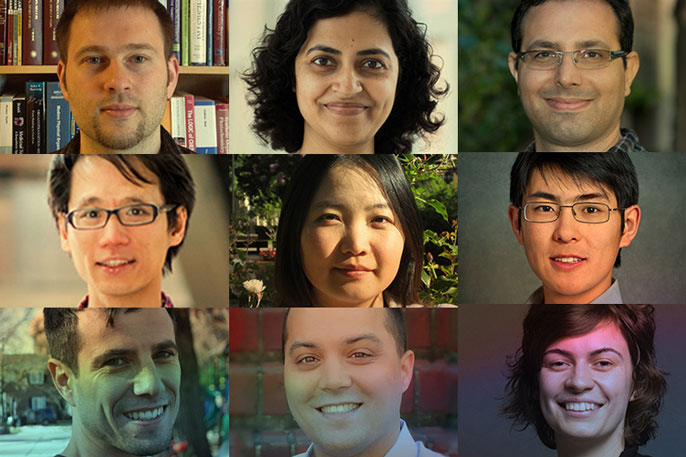 UC PECASE awardees by location
Lawrence Berkeley National Laboratory — 4
Lawrence Livermore National Laboratory — 4
UC Berkeley — 9
UCLA — 2
UC Riverside — 3
UC San Diego — 4
UCSF — 1
UC Santa Barbara — 3
Note: Some awardees are both lab and campus-based or belong to multiple campuses
Twenty-five faculty and researchers from the University of California and its affiliated national laboratories have been awarded the Presidential Early Career Award for Scientists and Engineers (PECASE), the highest honor given by the U.S. government to scientists and engineers who are at the beginning of their research careers.
President Donald J. Trump announced the 2019 recipients on July 2, a list that included 315 people from across the nation, including more than two dozen young scientists and engineers with UC ties.
The PECASE awards were established in 1996 and are coordinated by the Office of Science and Technology Policy within the Executive Office of the President. Awardees are selected for the prestigious honor based on two criteria: Pursuit of innovative research at the frontiers of science and technology and a commitment to community service as demonstrated through scientific leadership, public education or community outreach.
UC-affiliated recipients of the Presidential Early Career Award for Scientists and Engineers, along with their nominating federal agency, are:
Félicie Albert, Lawrence Livermore National Laboratory, Department of Energy
Daniel Casey, Lawrence Livermore National Laboratory, Department of Energy
Eric Chang, UC San Diego, Department of Veterans Affairs
Phillip Christopher, UC Riverside/UC Santa Barbara, Department of Defense
Jim Ciston, Lawrence Berkeley National Laboratory, Department of Energy
Anca Dragan, UC Berkeley, National Science Foundation
Nathaniel Gabor, UC Riverside, Department of Defense
Adriana Galván, UCLA, Department of Health and Human Services
Jacklyn Gates, Lawrence Berkeley National Laboratory, Department of Energy
Shafali Jeste, UCLA, Department of Health and Human Services
Zachary Knight, UC San Francisco School of Medicine, Department of Health and Human Services
Richard Kraus, Lawrence Livermore National Laboratory, Department of Energy
Javad Lavaei, UC Berkeley, Department of Defense
Lin Lin, UC Berkeley/Lawrence Berkeley National Laboratory, Department of Energy
Darren Lipomi, UC San Diego, Department of Health and Human Services
Thomas Maimone, UC Berkeley, National Science Foundation
Suveen Mathaudhu, UC Riverside, National Science Foundation
James Olzmann, UC Berkeley, Department of Health and Human Services
Arthur Pak, Lawrence Livermore National Laboratory, Department of Energy
Piya Pal, UC San Diego, Department of Defense
Aaron Parsons, UC Berkeley, National Science Foundation
Padmini Rangamani, UC San Diego, Department of Defense
Spencer Smith, UC Santa Barbara, National Institutes of Health
Andrea Young, UC Santa Barbara, Department of Defense
Wenjun Zhang, UC Berkeley/Lawrence Berkeley National Laboratory, Department of Health and Human Services