June 19, 2017
Robyn Schelenz
,
UC Newsroom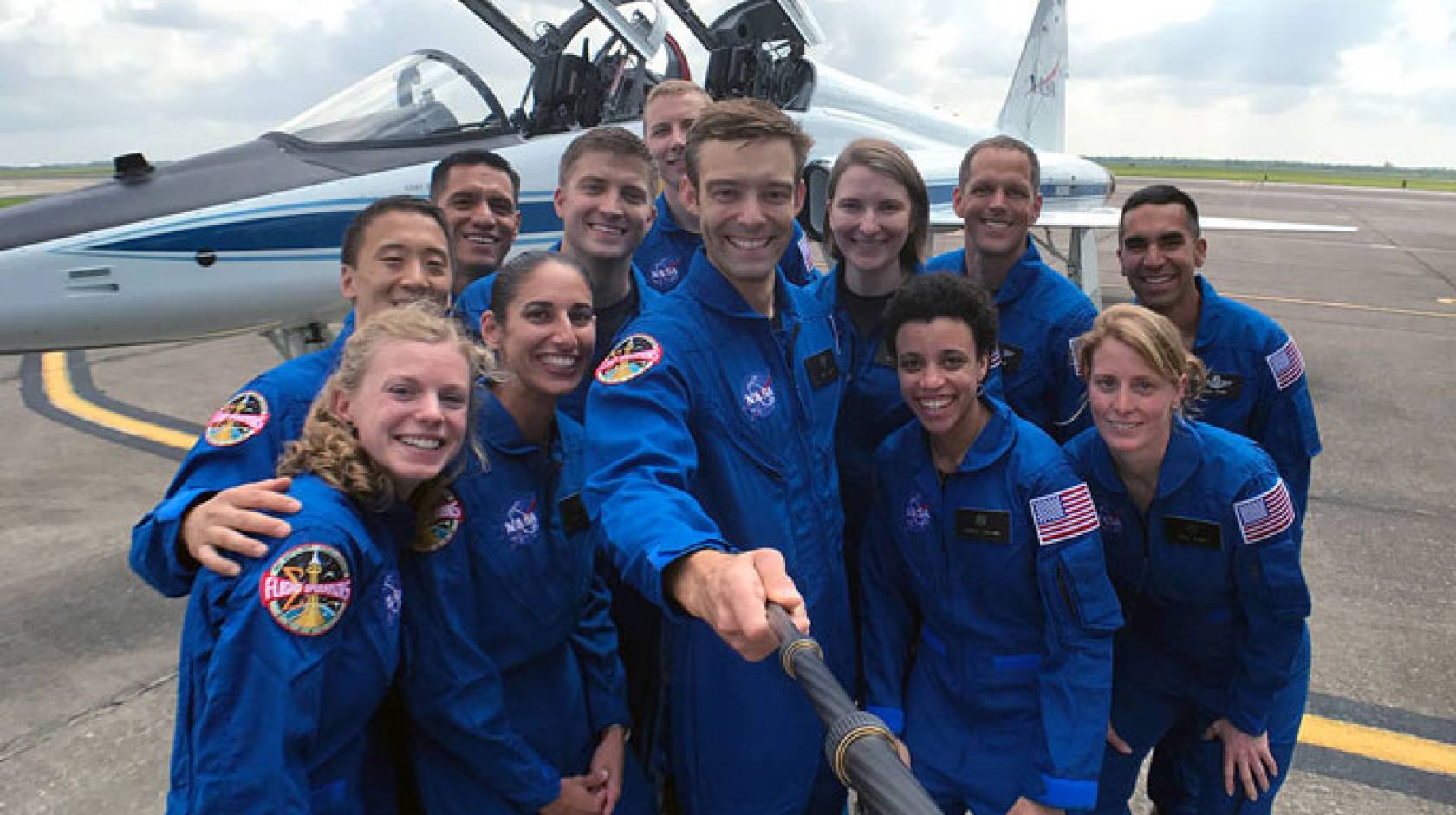 For three UC alums, the horizon now stretches into the vastness of space itself: Jessica Watkins (UCLA, Ph.D. '15), Robb Kulin (UC San Diego, Ph.D. '10) and Warren "Woody" Hoburg (UC Berkeley, M.S. '11, Ph.D.'13) are among the 12 people chosen for NASA's 2017 astronaut candidate class.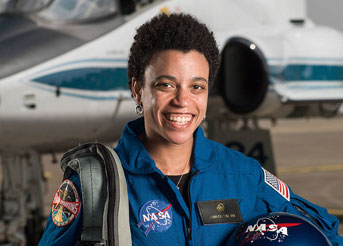 NASA received a record-breaking 18,300 applicants before winnowing the pool down over the course of a two-year-long selection process. In August, Hoburg, Kulin and Watkins will join the other nine astronaut candidates at the Johnson Space Center for two years of specialized training before becoming eligible for space flight.
"Today is simultaneously the culmination and beginning of a dream," said Watkins upon her selection. Watkins has loved space science since she was 9, and has spent the past two years working at the California Institute of Technology on the Mars Science Laboratory Curiosity rover mission, helping to plan its daily missions as it explores the geology of the Gale crater. She studied landslides on Mars and Earth for her Ph.D. research, and was awarded a National Science Foundation Graduate Research Fellowship in Geosciences.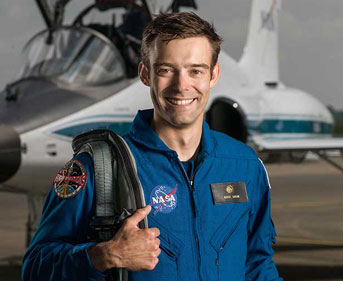 For Kulin, nearly every decision in his career was made with an eye toward going to space, according to his Ph.D. advisor Kenneth Vecchio, a UC San Diego nanoengineering professor. That includes venturing to Antarctica to gather ice samples, laboring as a commercial fisherman, becoming a pilot and working as a senior manager for flight reliability at Elon Musk's SpaceX.
UC San Diego Chancellor Pradeep K. Khosla, in a campus note congratulating Kulin on his accomplishment, noted the campus' prodigiousness in launching alums into orbit as he extended his congratulations to Kulin: "Two other alumni have already made their mark in space: Kate Rubins spent 115 days at the International Space Station, and Megan McArthur played a key role in repairing the Hubble telescope."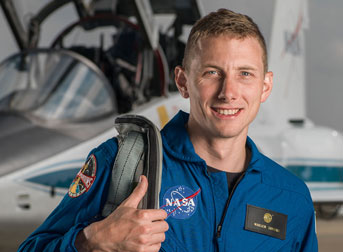 Hoburg's journey to space has also been a long-held dream: A teenage interest in rocketry led to the pursuit of a bachelor's in aeronautics and astronautics from MIT, and a Ph.D. from UC Berkeley in electrical engineering and computer science, where he also worked as a National Science Foundation graduate research fellow from 2009-2013. He now teaches aeronautics and astronautics at MIT as an assistant professor, having previously developed software at Boeing and applied his expertise as a private pilot in search and rescue missions in the Bay Area and Yosemite.
Remarkably accomplished already, the extraordinary careers of these three UC alums now enter a whole new dimension. NASA expects this astronaut class to be deployed to conduct research on the International Space Station, fly to the moon or deep space, or on other yet-to-be-imagined adventures that hold the potential to change the way we think about our place in the universe.