November 12, 2020
Louise Chu
,
UCSF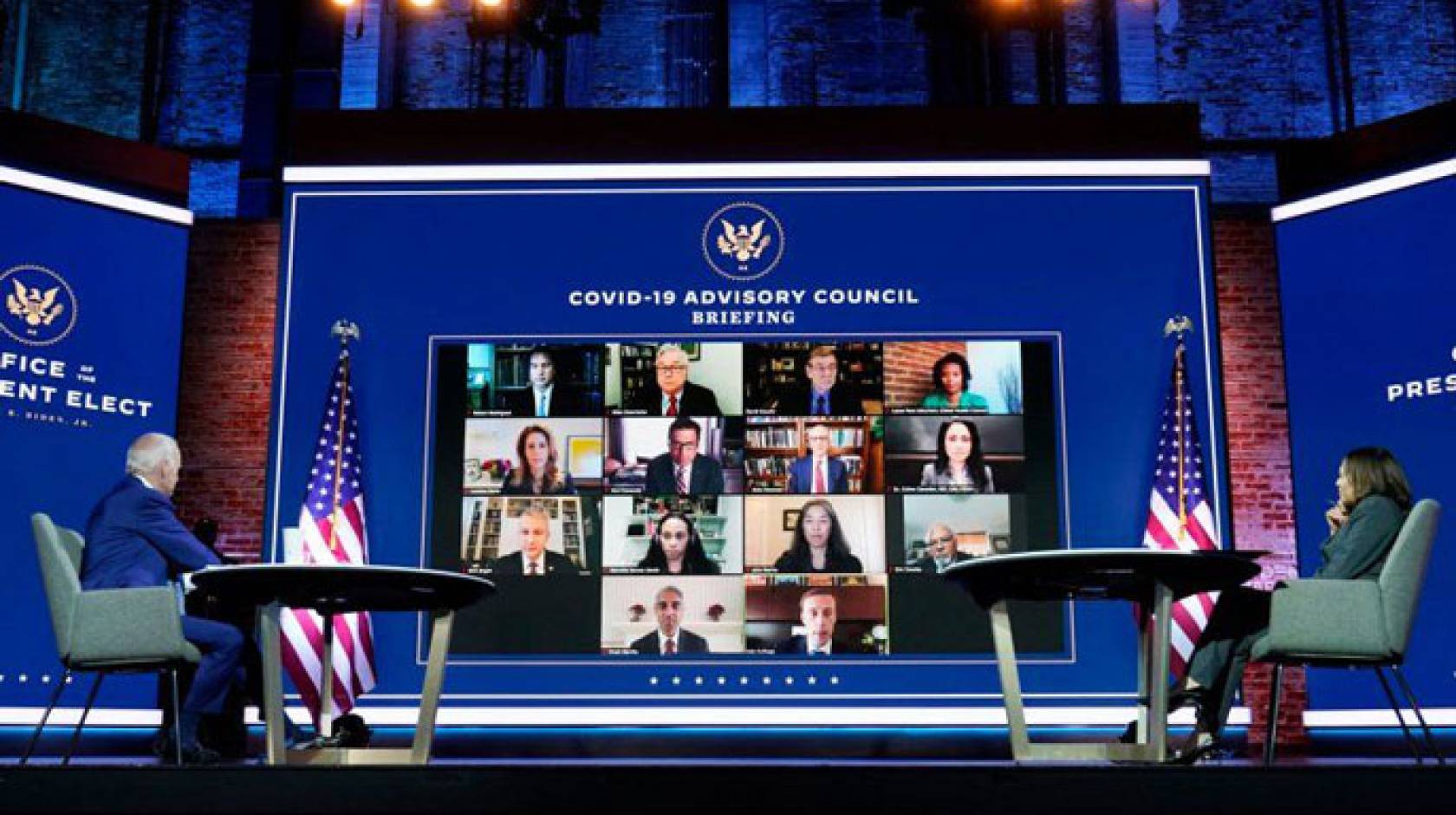 Credit: AP Photo/Carolyn Kaster
President-elect Joe Biden and Vice President-elect Kamala Harris have announced the establishment of a coronavirus advisory board, a panel of public health and scientific experts that will include three UCSF faculty members.
The Advisory Board will help guide planning for the president-elect's federal response to the pandemic. The experts will consult with state and local officials to determine the public health and economic steps necessary to get the virus under control, to address ongoing racial and ethnic disparities, and to reopen our schools and businesses safely.
David A. Kessler, M.D., J.D., professor of pediatrics, and of epidemiology and biostatistics, will co-chair the Transition COVID-19 Advisory Board. Also joining the 13-member board are Eric Goosby, M.D., professor of medicine, and Robert M. Rodriguez, M.D., professor of emergency medicine.
"Dealing with the coronavirus pandemic is one of the most important battles our administration will face, and I will be informed by science and by experts," Biden said in a statement. "The Advisory Board will help shape my approach to managing the surge in reported infections; ensuring vaccines are safe, effective, and distributed efficiently, equitably, and free; and protecting at-risk populations."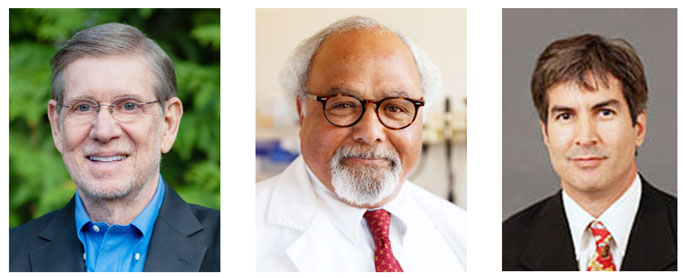 Kessler served as commissioner of the U.S. Food and Drug Administration under the administrations of Presidents George H.W. Bush and Bill Clinton. He later served as dean of the UCSF School of Medicine and vice chancellor at UCSF from 2003 to 2007.
Goosby is an internationally recognized expert on infectious diseases who served in the administrations of Presidents Clinton and Barack Obama. In the Clinton administration, Goosby served as the interim director of the White House's Office of National AIDS Policy. Under President Obama, he was appointed Ambassador-at-Large and implemented the U.S. President's Emergency Plan for AIDS Relief (PEPFAR). After serving as U.S. Global AIDS Coordinator, he was the UN Special Envoy for Tuberculosis until 2019.
Rodriguez works in the Emergency Department of Zuckerberg San Francisco General Hospital and Trauma Center and in the Intensive Care Unit at Highland Hospital in Oakland. He has led national research teams examining a range of topics in medicine, including the impact of the COVID-19 pandemic on the mental health of frontline providers.
"I wish Drs. Kessler, Goosby and Rodriguez the best as they assume these critical leadership roles," said UCSF Chancellor Sam Hawgood, MBBS, in a letter to the UCSF community. "They represent the extraordinary and relentless dedication the UCSF community has shown in meeting the challenge of the coronavirus across our patient care, research, and education efforts. Our public health mission has never been clearer nor pursued with greater determination.
"UCSF looks forward to working with President-elect Biden's administration," he said. "We remain committed as ever to our partnership with public health officials at the national, state, and local levels."
The full Transition COVID-19 Advisory Board includes:
Co-Chair: Vivek Murthy, M.D., MBA, Former U.S. Surgeon General, 2014-2017
Co-Chair: Marcella Nunez-Smith, M.D., MHS, Associate Professor of Internal Medicine, Public Health, and Management at Yale University and Associate Dean for Health Equity Research at the Yale School of Medicine
Co-Chair: David A. Kessler, M.D., Professor of Pediatrics and Epidemiology and Biostatistics at UCSF
Luciana Borio, M.D., Vice President, Technical Staff at In-Q-Tel
Rick Bright, Ph.D., former director of the Biomedical Advanced Research and Development Authority, 2016-2020, and former Deputy Assistant Secretary for Preparedness and Response at the Department of Health and Human Services.
Ezekiel J. Emanuel, M.D., Ph.D., Vice Provost for Global Initiatives and chair of the Department of Medical Ethics and Health Policy at the University of Pennsylvania
Atul Gawande, M.D., MPH, Professor of Surgery at Brigham and Women's Hospital and Harvard Medical School, and Professor of Health Policy and Management at Harvard T.H. Chan School of Public Health
Eric Goosby, M.D., Professor of Medicine at the UCSF School of Medicine
Celine Gounder, M.D., ScM, Clinical Assistant Professor at the NYU Grossman School of Medicine
Julie Morita, M.D., Executive Vice President of the Robert Wood Johnson Foundation
Michael Osterholm, Ph.D., MPH, Director of the Center for Infectious Disease Research and Policy at the University of Minnesota
Loyce Pace, MPH, Executive Director and President of Global Health Council
Robert M. Rodriguez, M.D., Professor of Emergency Medicine at the UCSF School of Medicine