November 17, 2016
Nicole Freeling
,
UC Newsroom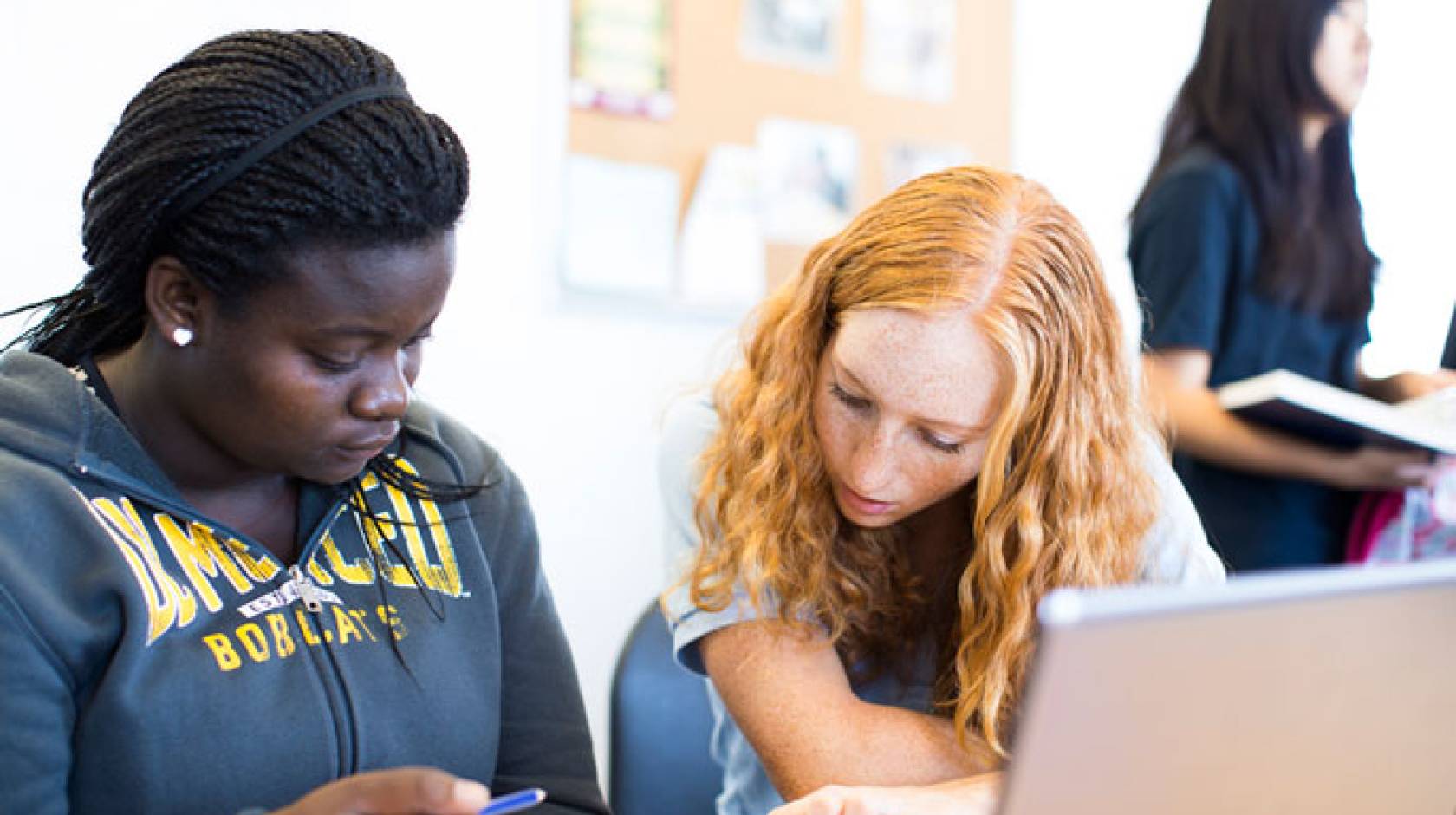 Students around the country are busy this month completing their college applications. Yet as students perfect their entrance essays and page through brochures filled with smiling undergrads and leafy campuses, figuring out how to pay for it all can be an intimidating prospect.
As you weigh your options, you should know that a college education pays lifelong dividends, and can be more affordable than you think.
UC financial aid experts offer these five tips to help you navigate college costs.
1. Apply for federal student aid, no matter what your family's income
The most important step you can take to make college cheaper: Fill out the Free Application for Federal Student Aid (FAFSA) before the March 2 filing deadline.
Every year, tens of thousands of students fail to fill it out. The main reason: They think they won't qualify. But about half of those who didn't fill out the form actually would have received aid — missing out on an estimated $2.7 billion in free money to pay for college.
Lots of factors beyond household income affect eligibility — for example, how many people live at home (including younger siblings and dependent elders) and how many kids a family has in college.
New changes to the FAFSA this year make it easier than ever to fill out.
Filling out the FAFSA ensures that even if you don't qualify for federal aid, you will be considered for other forms of assistance, such as California's Middle Class Scholarship and federally subsidized students loans, which have lower interest rates and more manageable repayment terms.
2. Don't look at the price tag but at how much you'll pay
Depending on the school, there can be a big difference between the published price of attending and what you and your family will actually pay, referred to as net cost.
The first thing you'll want to know is how much financial aid to expect. Look in particular for so-called gift aid — grants and scholarships that don't have to be paid back and go directly toward reducing the cost of attending.
Colleges and universities vary widely in how much of this aid they give out. The upshot: Schools that have a higher tuition but offer generous gift aid can often end up being more affordable, while those with lower tuition can actually cost more.
At UC, for example, more than half of undergraduates who are California residents have their tuition and fees fully covered. Three-quarters receive some gift aid, with an average award of over $16,000 — an amount that covers about half the total cost of attending UC for a full year.
A study by The Campaign for College Access and Success (TICAS), a nonprofit dedicated to educational opportunity, evaluated the comparative cost of various public higher education options in California. It found that UC was in several cases the least expensive option when financial aid was taken into account.
Most schools offer online net price calculators that can help you estimate your net cost. Use those estimates to compare how various schools stack up against one another. You can find UC calculators here.
3. Build a budget for living expenses
As you think about paying for college, remember to account for all of your costs beyond tuition — books and supplies, housing, meals, transportation and other living expenses. Every college and university estimates what these costs are for their students.
Know that these total costs will be taken into account when schools calculate your financial aid.
At UC, for example, the net price will vary for students depending on whether they plan to live on campus, off campus, or at home with their parents. Once you find out your financial aid award — including student loans or work-study — you can plan accordingly.
4. Consider not just cost but value
Beyond tuition and financial aid, there are many factors that can affect the value of your education. How likely are students to graduate and how long does it typically take? How well do students do once they enter the workforce?
"One of the best things you can do to manage the cost of your education is to graduate in a timely manner," said UC Associate Director of Student Financial Support Shawn Brick.
The U.S. Department of Education's College Scorecard offers a tool that lets students compare graduation rates, average salary after attending, average debt and more.
"We like to remind people that college isn't an expense but an investment in your future, and you want to be sure you're investing wisely," Brick said.
5. Search for scholarships
You don't have to be the next Nobel laureate to win a merit-based scholarship. More than a million organizations across the country give out scholarships, many geared to specific populations or objectives such as promoting diversity and economic mobility, advancing study in specific fields, supporting students of particular ethnic groups or religious affiliations, or helping students from a certain school or community reach college.
At UC, students who apply for admission are automatically entered into consideration for both need- and merit-based scholarships. In general, scholarships reduce a student's need to work or borrow, but don't affect their eligibility for need-based financial aid.
Brick cautions against paying for scholarship search services, however, free tools such as Fastweb! can be useful to help students find opportunities best suited for them.