6 tips for landing that first post-college job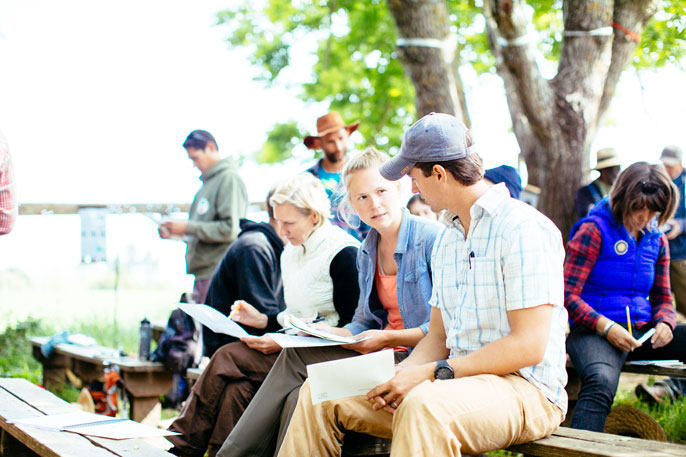 Resources for new grads
In a few weeks, commencement celebrations will wind down, the strains of "Pomp and Circumstance" will die away, and millions of new grads will start hitting the job market.
Landing that first job can be daunting. But UC graduates have a valuable resource to aid them in finding and building their dream career: 2 million living UC alumni, who can serve as a resource not only for job leads, but mentorship, camaraderie and career insight.
To help new grads get started, UC Alumni Relations convened an online career panel of public service sector professionals on Tuesday, May 1. Their tips are useful for any new grad.
1. Make — and build on — your connections
Even with all the opportunities made possible by online job listings and social media networks, personal connections are still the best way to advance in your profession, according to the panelists.
Nurture the friendships and relationships you built during your years of study — and broaden them even more by getting involved with your UC Alumni Association, said UC Berkeley alumna Priscilla Enriquez.
"Almost every job I've had is the result of someone I know. I think that speaks to the value of my network," said Enriquez. She has 20 years of experience in grant-making and philanthropy, and now serves as chief impact and strategy officer for the Sacramento Region Community Foundation.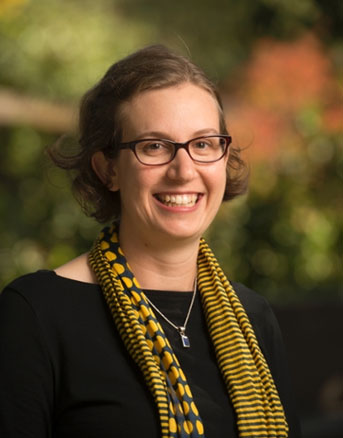 "When I came to Berkeley I was exposed to all kinds of ideas and people — and that has continued to open doors. You see Cal Bears everywhere, and those connections last a lifetime."
Panelists encouraged alumni to leverage the UC connection.
At her first job out of college at Chevron, UC Davis alum Stacie Frerichs discovered 300 fellow Aggies on staff. "We would network and make sure we all knew each other. We would have breakfast meetings," she said. "We knew we had something in common, even if we graduated in different years."
Now executive director of Davis Arts Center, Frerichs has switched industry sectors three times over the course of her career — and been helped by UC alumni at each turn. "Those connections build up a community and that's really important," she said.
2. Find the thing that sets you apart
In preparing your resume, don't only call out the practical skills. Highlight those unique, even quirky, talents, interests and life experiences that set you apart from everyone else. Find a way to nurture those talents, through volunteering, part-time jobs or internships.
"Education is very important but I often find the things that really stand out tend to be your internships and other life experiences that differentiate you," said UC Riverside alum René Jones. As head of philanthropy and enrichment at United Talent Agency, she engages Hollywood elite on philanthropic causes. She herself has had a long and varied career, working in the U.S. Senate and on Capitol Hill before moving into the nonprofit sector, and then into entertainment and the arts.
"If you're early in your career, the world is wide open," she said. "Pursue everything and find where your passions lie."
3. Put boots on the ground
Get an internship, seek out fellowships, volunteer — anything you can do to ground your education in practical experience.
UC Merced graduate Matthew Wainwright credits a series of internships on Capitol Hill with helping him land his dream job, serving as a district representative for U.S. Congressman Jim Costa.
"I was on already on his radar, so I was in the right place at the right time when an opening came up," he said. "Luck is what happens when preparation meets opportunity. An internship can position you so when something comes up, you are able to take full advantage."
4. Participate in a year of service
One way to make yourself stand out — and gain valuable job experience in the process — is to participate in a year of service with AmeriCorps, the Peace Corps, City Year or a similar organization.
"The question to ask yourself is, 'Are you ready for anything and everything?'" said UC Santa Cruz alum Julia Pennick. She joined AmeriCorps as part of the Disaster Survivor Assistance team for FEMA.
As part of that experience, Pennick lived for a year in an apartment with seven fellow participants, all with different views and backgrounds. They had to learn to build productive relationships with a wide array of people.
As a result of that experience, "I now know how to adjust to working with people with very different styles and opinions, and how to move well with others," she said.
That experience ultimately led her to a job she deeply cares about: serving as a CARE advocate at UC Santa Barbara supporting survivors of violence.
5. Do the research
Put the study and research skills you cultivated as a student toward fact-finding about the sector or company you are interested in. Knowledge of trends, key players and current events in an industry will both help you spot opportunities and land a job, Frerichs advised.
"I did tons of research, I read the trade journals and I wasn't afraid to contact people and ask what the day-to-day looks like," she said.
Her persistence paid off. Frerichs graduated in 2001, in the throes of the dot-com bust. Undaunted, she sent out a hundred resumes, got three interviews and landed one job. "The connections I made through that job have led to every opportunity I've had since then."
6. Consider being your own boss
UC has a wealth of resources — from classes in entrepreneurship to business incubators and startup funding — to help graduates launch their own ventures.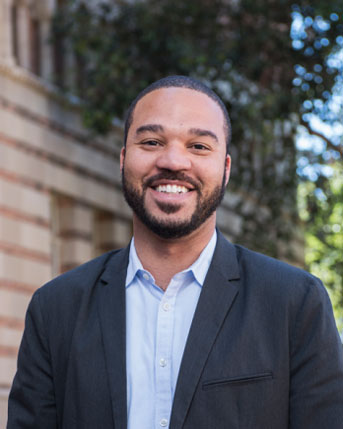 That doesn't only include for-profit enterprises. UCLA Ph.D. alum D'Artagnan Scorza, founder of the Social Justice Learning Institute, got his start through the McNair Scholars program, doing undergraduate research about new teaching approaches that could benefit communities of color.
"Through that research, I received additional fellowships that allowed me to go and start my own nonprofit organization, which has grown over the last 10 years to employing about 30 people in my community."
The Social Justice Learning Institute trains youth and community members to organize to affect local change, and also provides resources to improve health and educational equity at the community level. "We're a multimillion dollar organization and we're growing nationally."
His advice to budding social entrepreneurs: find the research office, technology office or faculty member you can work with to pursue your interests and find a niche.
Hear directly from the 12 UC alumni panelists who participated in the UC Virtual Career events.