April 28, 2022
UC Newsroom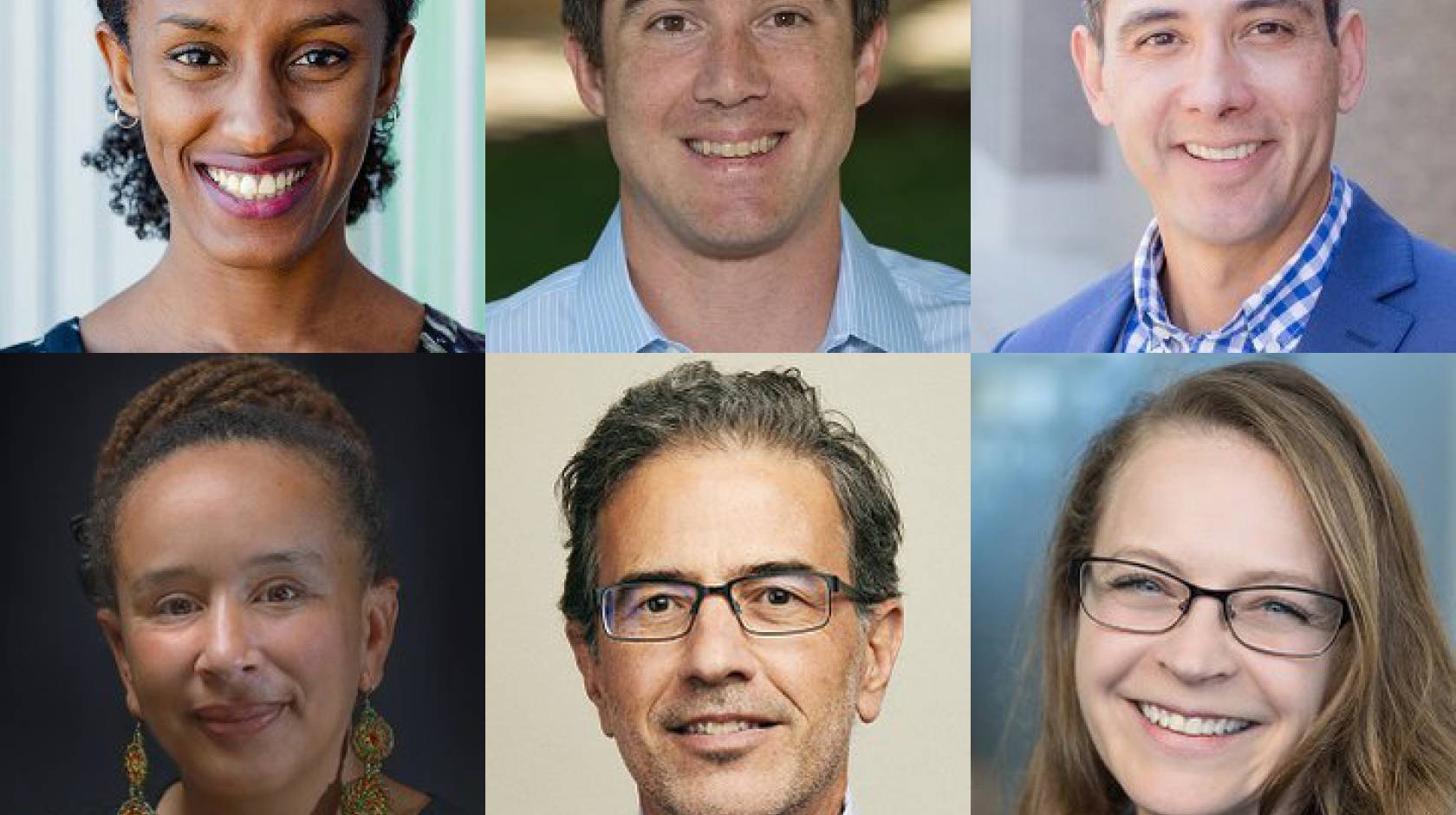 Credit: Carnegie Corporation of New York/University of California
Six University of California faculty were awarded prestigious Andrew Carnegie Fellowships this week in support of their scholarly research in the humanities and social sciences.
The new Carnegie fellows are:
In all, the Carnegie Corporation of New York named 28 new fellows in 2022. Each will receive a $200,000 stipend enabling them to devote significant time to scholarly research and writing.
The Andrew Carnegie Fellows Program, established in 2015, provides philanthropic funding aimed at addressing important and enduring issues confronting society. Fellows selected in this year's class focus on U.S. democracy, the environment, polarization and inequality, technological and cultural evolution, and international relations, among other subjects.
Selection criteria prioritized the originality and promise of the research, its potential impact on the field and the scholar's plans for communicating the findings to a broad audience.
"In recent years, as we have looked to respond to our world's most complex problems, the Carnegie Fellows have provided important contributions through their exceptional research, pursuit of knowledge, and creative approaches," said John J. DeGioia, chair of the Andrew Carnegie Fellows Program jury and president of Georgetown University. "Our panel of jurors were gratified and inspired by the caliber of the research proposals. We believe that this year's fellows show extraordinary potential for lasting impact."
More about the supported UC projects:
UC Berkeley professor Adebe's Carnegie-funded research will focus on auditing evidentiary statistical software used in the criminal legal system. Working with Berkeley School of Law's Rebecca Wexler, Adebe and her team will evaluate whether existing tools used at all stages of the criminal justice system actually produce fair and statistically valid results.
Boomhower, a UC Berkeley alum, now a professor at UC San Diego, will focus on learning about climate risk and adaptation from catastrophic wildfires. Boomhower is a contributor to the U.S. National Climate Assessment and a Fulbright scholar.
UC Irvine professor Méndez will use the funding for a sabbatical to complete his book on climate change-related natural disasters and social vulnerability. Also supported by a National Science Foundation early-career faculty award and in conjunction with the National Center for Atmospheric Research, his project explores the disparate treatment of undocumented Latino/Latina and Indigenous migrant farmworkers during extreme wildfire events in Sonoma County.
Middleton Manning, a UC Davis alum and professor, is working on a book about dam removal and land restoration, focusing on the historic harms to Indigenous Americans caused by the implementation of dams and how the removal of these dams can sustain people and communities. She also researches and teaches about Native American burning practices as a way to mitigate wildfires, advocating for more Indigenous leadership in the wildfire prevention space. (Learn more about her work and Indigenous cultural burns in this recent article).
Treisman, a UCLA professor and research associate of the National Bureau of Economic Research, focuses on Russian politics and economics as well as on comparative political economy, including the analysis of democratization, the politics of authoritarian states, political decentralization and corruption. His project aims to assess threats to today's democracies — and devise strategies to strengthen them — by exploring the historical processes through which they emerged.
Trounstine, a UC San Diego alum, now a UC Merced professor, studies representation and inequality in American democracy using varied quantitative and qualitative methods. Her project, "Redlined Forever: How Politics Shapes Neighborhoods and Neighborhoods Shape Politics," will study the political tools that communities use to entrench segregation and the ways in which segregation generates political polarization.