You don't need a degree to create change — it can happen right on campus. With hard work, drive and a solid support system, seemingly personal desires for change can become a reality.
Women at UC are pushing for greater awareness of, and new solutions to, some of the most prominent issues facing our world today — from representation in media to human rights violations to education around domestic violence. This Women's History Month, we showcase some of the amazing women in our community who are shining a light on what they're most passionate about and inviting us by their example to do the same.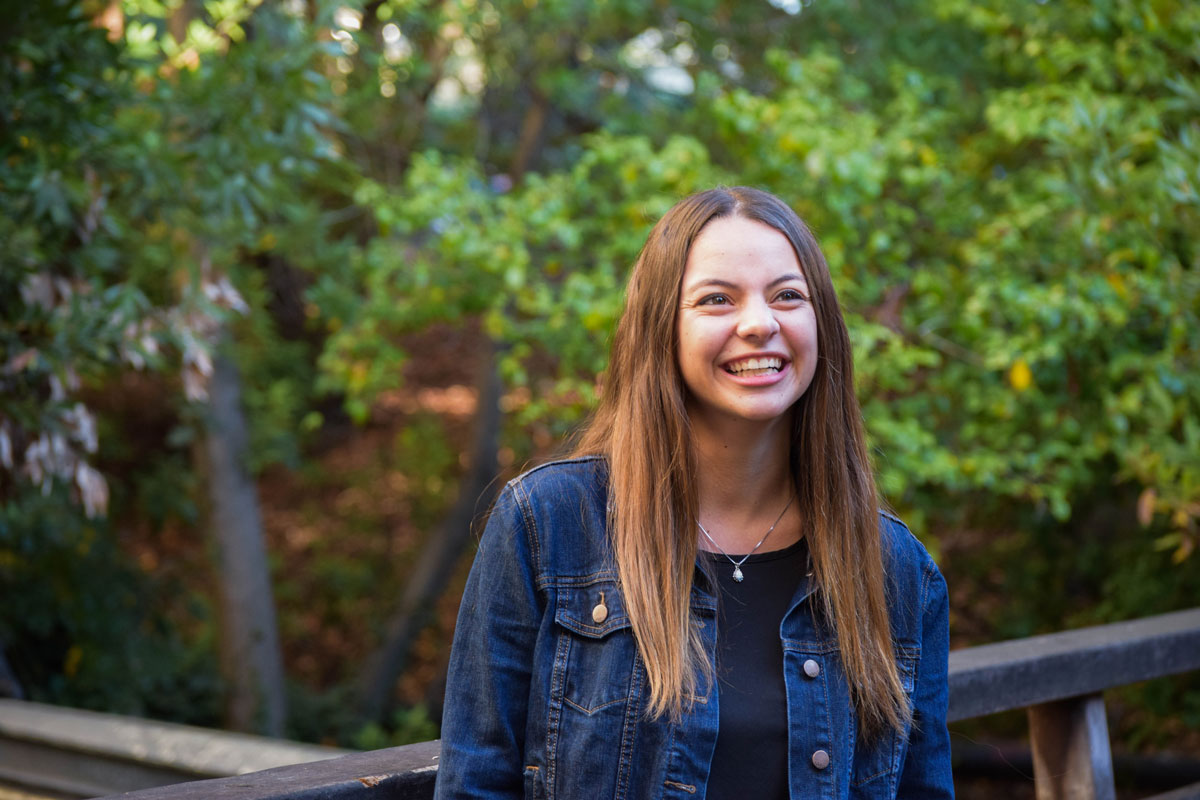 Ana Claire Mancia, domestic violence activist
Campus: UC Berkeley
Sometimes the path you're meant to pursue is the one that hits closest to home. Ana Claire Mancia grew up in Los Angeles, surrounded by survivors of domestic violence, including her own grandmother. This had an impact. Time and time again, she found herself in situations where those closest to her were experiencing physical and emotional abuse in their intimate relationships. "I chose this as my issue to tackle in high school because it's personal for me," she says. When she was 16, she started volunteering at local women's shelters and became a certified California domestic violence counselor.
Set to graduate from UC Berkeley this May, Mancia established the ASUC Intimate Partner Violence Commission as a freshman, helping to provide specific resources to UC Berkeley students in abusive relationships. The commission works directly with the Alameda County Family Justice Center, and hosts professional development workshops for survivors of domestic violence to help them gain financial independence in their lives.
I've learned that ideas can become tangible creations that will impact the world positively. You can really make change as a student.
Mancia and her team also work with both middle and high schoolers to educate them on dating violence. In her weekly visits to local high school classrooms, she's reminded of the need for these types of workshops: "I cannot count the number of times a student has approached me afterward and told me they were going through an abusive relationship and that my presentation had changed their life," she says. "I am showing young people that violence is not the way to solve your problems or release emotions, and there are much healthier ways to handle your relationships." Thus far, Mancia has taught more than 2,000 students.
She counts UC Berkeley as instrumental in her pursuits — from professors who have helped her think big, to being around other inspiring activists on campus. Reflecting on her passion project, she says: "I've learned that ideas can become tangible creations that will impact the world positively. You can really make change as a student." Though the work is never over, she's hopeful about the future of the campus commission, even after she graduates.
Her advice to other women interested in advocacy work? "People will question your ability to lead. You must go into situations being informed and confident. Start by believing in yourself."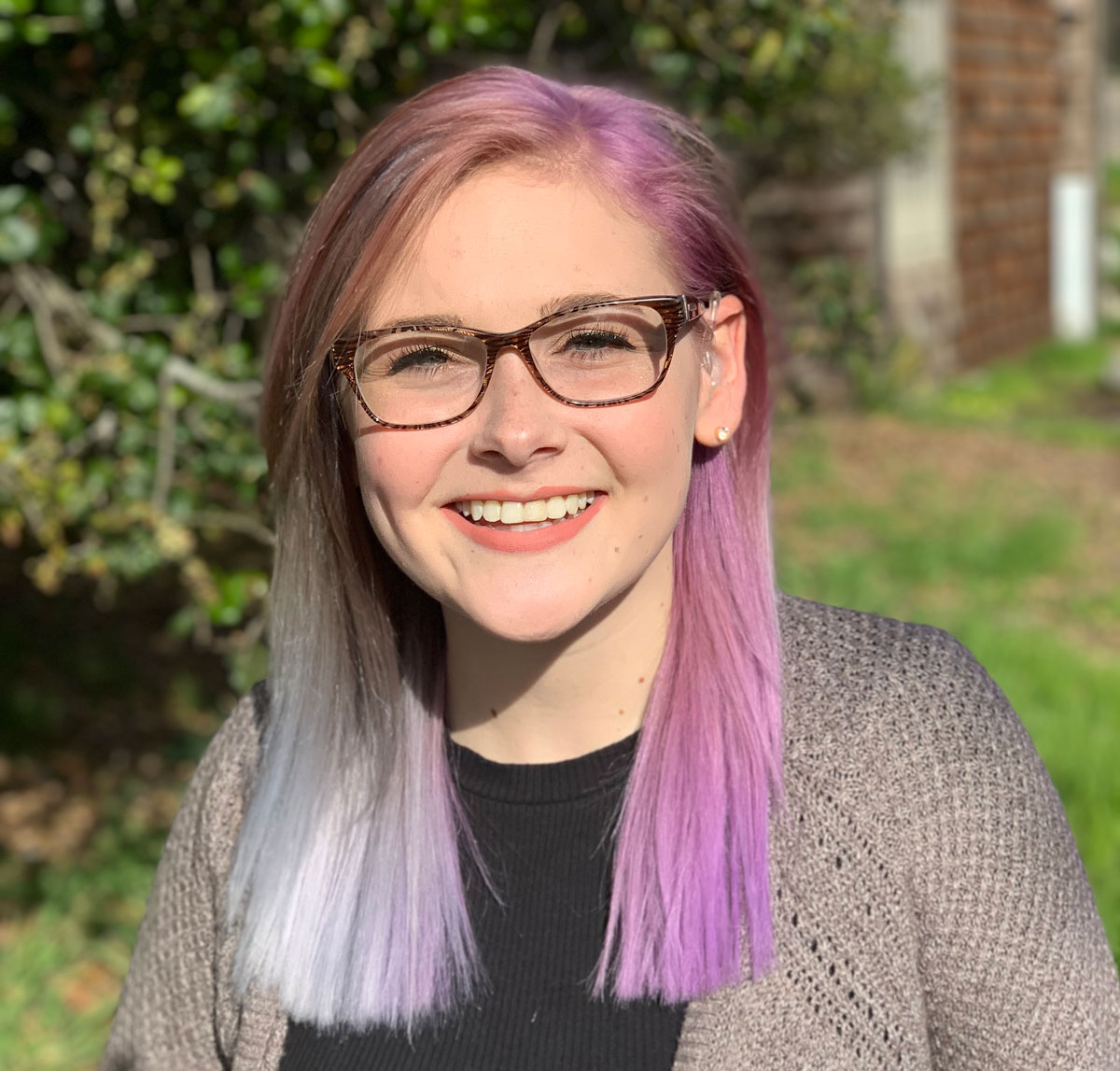 Christine Marshall, queer deaf activist
Campus: UC Santa Cruz
People say a lot of ridiculous things to Chrissy Marshall when they learn that she's deaf ("No way! But you are so pretty!"). You can see her humorous reenactment of some of what she puts up with on her YouTube channel, The Essential Sign. Growing up severely hard of hearing with progressive hearing loss and 13 years of speech therapy before losing her residual hearing in high school, she found a network of support online – and is now passionate about building accessibility and authentic representation of the deaf community through her own social media platforms. A second-year film and digital media major, Marshall is a writer, artist and filmmaker who infuses her content with her perspective as a deaf woman. The last thing she wants is pity: "Many students don't know how to interact with deaf people so I'm trying to confront this. Through my advocacy work, I'm able to show people that I can do things just as well if not better than hearing people in this world."
On The Essential Sign, Marshall shares captioned videos on a variety of topics that are personal to her and many others — from the reality of lip reading, to the dos and don'ts of interacting with the deaf community. "I put my heart and soul out there to show people that they're not alone," she says. While her videos have helped raise awareness, she still feels that deaf representation on YouTube has a ways to go.
I'm a proud, deaf, queer woman. My goal is to continue to advocate for representation and to push for diversity in Hollywood.
In addition to raising awareness about deaf culture, she hopes that her channel provides a place of support for those who are deaf, especially people who feel isolated and alone. "You need someone to help you and show you that it's going to be okay," she says.
Marshall finds that Twitter is a good way to connect and help others on a more individual basis. When a member of the deaf community reached out to her recently about struggling to find a local support system, Marshall did everything she could to help. A few back-and-forth tweets later, she was able to provide them with local resources and a network of new friends. "I have something that other people recognize as being helpful, while, in turn, I'm able to recognize how essential [my] online community is."
Learning to advocate on her own behalf has had a ripple effect that helps her be a more effective champion for other people, especially women. She recognizes her own drive and assertiveness as being particularly important as a woman. Looking ahead, she plans to pursue a career in film. "I'm a proud, deaf, queer woman. My goal is to continue to advocate for representation and to push for diversity in Hollywood."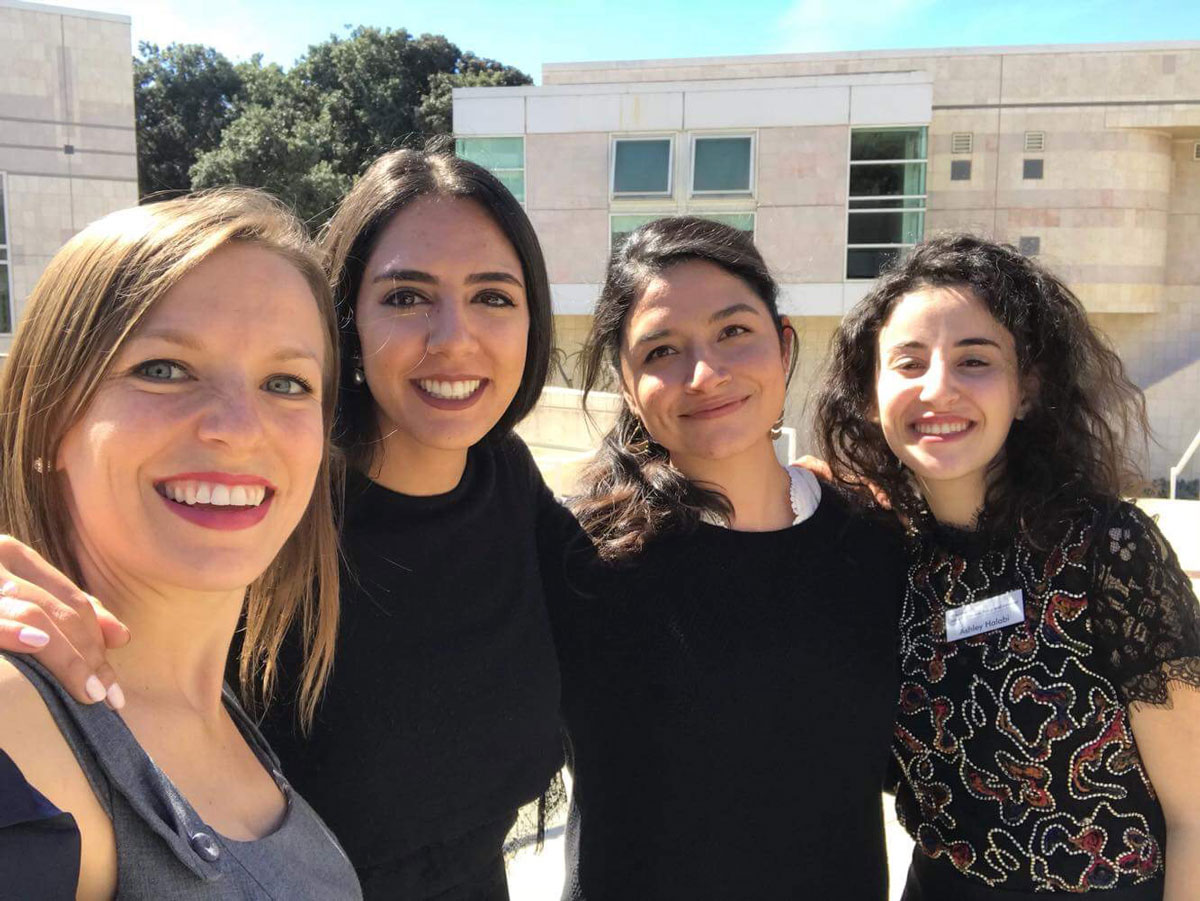 The amazing women fighting human trafficking
Campus: UC San Diego
Last year, four students from UC San Diego's School of Global Policy and Strategy (GPS) got together to tackle one of the world's most maddeningly persistent scourges: Human trafficking.
Alisar El Rayess, Ambar Valles, Brenna McKee and Ashley Halabi teamed up to host the second annual Intercollegiate Convention Against Modern Slavery. The meeting brought together students, academics and survivors to focus on sex trafficking, refugee trafficking and labor exploitation — all forms of modern slavery — to explore what can be done to stop it. Today, El Rayess, Valles, McKee and Halabi have all graduated from GPS and have taken their organization skills and advocacy efforts in new, impactful directions.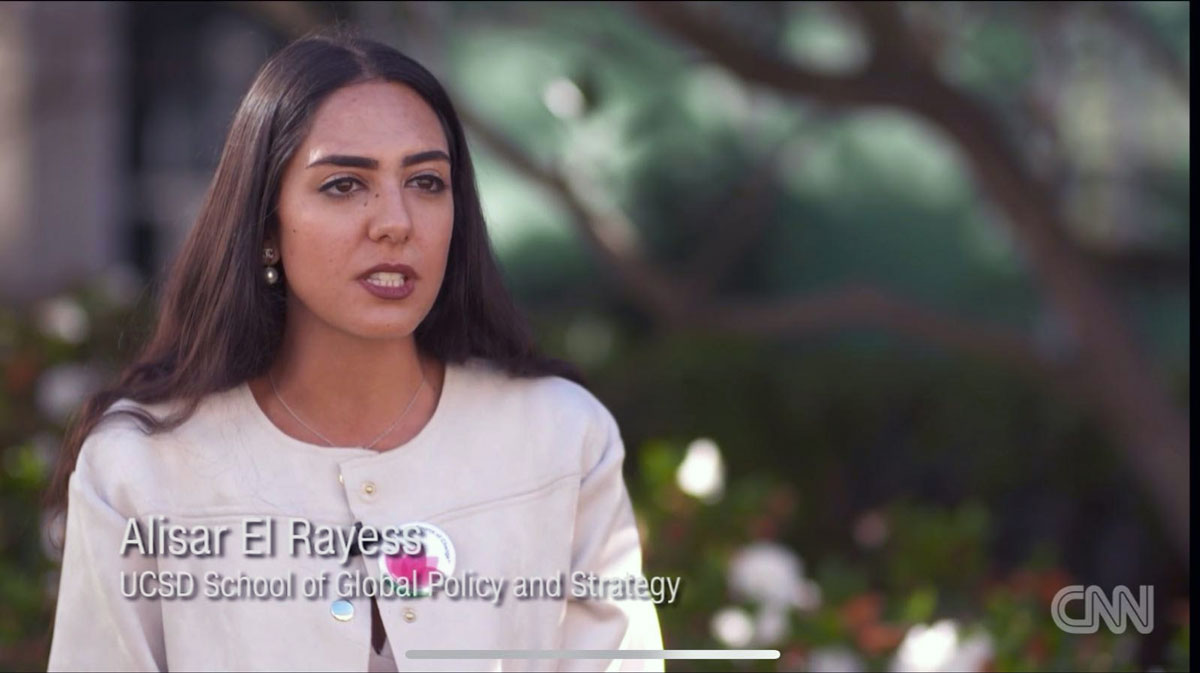 Alisar El Rayess, global humanitarian
Growing up in Lebanon, Alisar El Rayess was exposed to war and social crisis at a very young age. Her early experiences shaped her, opening her eyes to the pervasiveness of human trafficking, particularly for women and children. While she sees herself as having always been a humanitarian, her time at UC San Diego changed the course of her path, exposing her to the vitality of coupling humanitarian work with development work. "The skills I've learned are so incredibly pertinent to the world's largest crises. They've pushed me further than I expected I could go," she says.
There's no stopping El Rayess — her drive to make change is palpable. After graduating from UC San Diego last year, she started interning in an international law and regulations lab on campus and is now conducting research on electoral violence. She's also working to launch an e-commerce startup in the United Arab Emirates which will sell products by brands committed to fighting human trafficking. Looking ahead, she hopes that the private sector will step up to help end human trafficking, starting by checking their supply chain. "Advocating for change, in my experience, is the most fulfilling thing you can do," she says. "It's really hard work but you feel this adrenaline rush that your work matters."
Ambar Valles, labor rights advocate
Ambar Valles always wanted to make the world a better place, with hopes of taking care of the planet we call home. She went to graduate school at UC San Diego to focus on solutions to climate change and finding more effective ways for government agencies, nonprofits and private companies to work together. While on campus, she found real value in learning how environmental issues are perceived and addressed from different lenses. After participating in the "Bending the Curve" course on climate stability with Scripps Institution of Oceanography professor V. Ramanathan and professor Fonna Forman, Valles was able to connect the dots between her different interests. "I think UC campuses are unique thinking labs that are addressing issues that impact the rest of the world," she says.
Women are a special force! I'm confident the future will be okay because of them.
Now she's working in corporate responsibility, and advocates for labor rights and environmental awareness. Working to raise consumer awareness, Valles knows that change will require a long-term effort, and is taking pride in small wins. But she's optimistic, especially for women in the advocacy space: "Women are a special force! I met some of the most driven and dedicated women during grad school. I'm confident the future will be okay because of them."
Brenna McKee, agent for change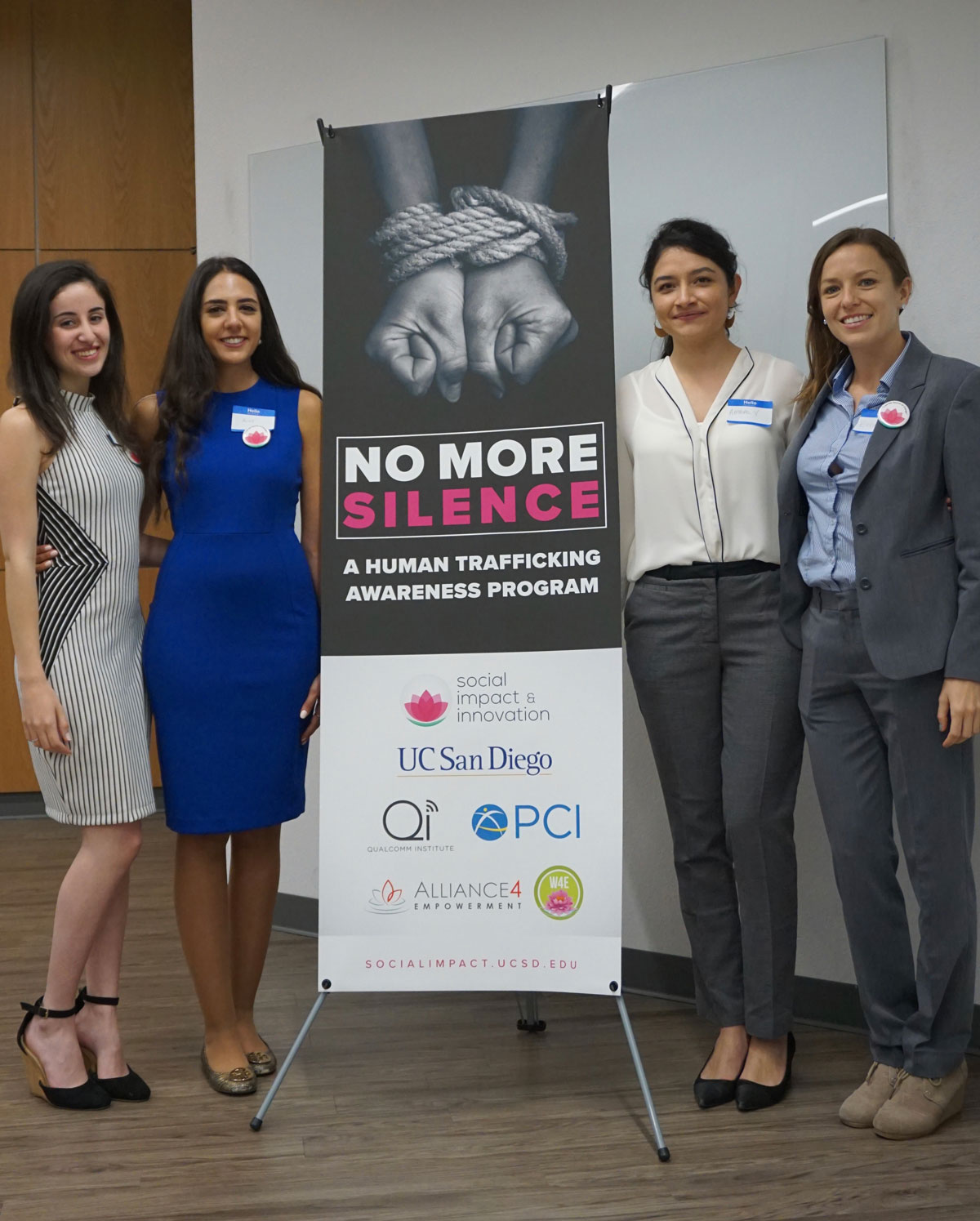 It wasn't until college that Brenna McKee started to see the world through a different lens. Raised in a politically conservative household, her time in college was instrumental in defining her path, with professors encouraging her to view her experiences and beliefs in a new way. At GPS, she was given the tools to evaluate issues she was most concerned with — international politics and nonprofit management. "UC San Diego gave me the ability to dive deeper and question the fundamental issues that cause problems like human trafficking."
After graduating from her undergraduate program, McKee was a Fulbright scholar in Vietnam, where she taught English and immersed herself in the local culture. This was her first experience being an agent for change. As she now reflects back on her experience, she knows the importance of persistence: "[Don't] be discouraged by all of the red tape. Change in any form always comes up against convention. It's about shaking off the challenges and [learning to] roll with the punches."
While her career has taken her away from advocacy work, she's hopeful that change is forthcoming. "I know it seems like times are dark in our country and in the world at large, but I'm optimistic that there's going to be a turn for the better and that will galvanize more human rights work and advocacy."
Ashley Halabi, human rights champion
Born and raised in Lebanon, Halabi has been aware of human rights violations for as long as she can remember. She was in high school during the Arab Spring uprising and later visited refugee camps on the Syrian border as an undergraduate student. The latter experience served as a catalyst, furthering her passion for human rights and giving back.
It's important to make sure that we as women feel empowered ourselves before we start empowering others.
While at UC San Diego, she founded Ceasefire, a student organization that monitors human rights violations in war-torn countries. In her time on campus, she discovered a support network that led to her involvement in the Intercollegiate Convention Against Modern Slavery. While speaking out for change can have its setbacks, Halabi recognizes the importance of advocating for what you believe in: "It's important to make sure that we [as women] feel empowered ourselves before we start empowering others."
She recently started a new job in Dubai, related to assessing risks for companies, including monitoring and stopping human trafficking activity. Much of her role involves using maps to track incidents around the Middle East. "Most of the work I do now is related to skills I learned at UC San Diego."
Top photo: UC Berkeley's Ana Claire Mancia, who works to end intimate partner violence on campus and off. Photo by Irene Yi.