Aiming for the final frontier
In an empty field surrounded by boulders, Sue Ann Pien '04 sits, holding a camera with one hand. She tells the camera her name in English and then repeats it in Mandarin and Spanish "I am in Joshua Tree right now," she continues, "because I always thought this looks like Mars." She lifts the camera above her head and records the surreal wilderness of the Mojave Desert.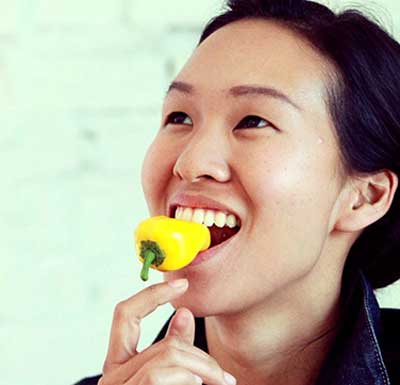 A part-time actress, Pien is no stranger to the camera, but this video is for her application for Mars One, a nonprofit organization founded by Dutch entrepreneur and engineer Bas Lansdorp, hoping to initiate human settlement on Mars by 2024. Unlike other applicants who recorded themselves in their living rooms, Pien, a rock climber, tried a more rugged background. Turns out her shot for the extraordinary was rewarded — she was among the 1,058 applicants (out of 20,000) chosen to advance to round two of the astronaut selection.
Over the next two years, through three additional rounds, six teams of four will be selected and then the first group will launch into space for a 210-day flight to Mars. According to Mars One, the ideal astronaut possesses "emotional and psychological stability, supported by personal drive and motivation." The training takes ten years, and the expedition offers only a one-way ticket.