December 1, 2022
Bayan Parrenas Shimizu
,
UC Santa Cruz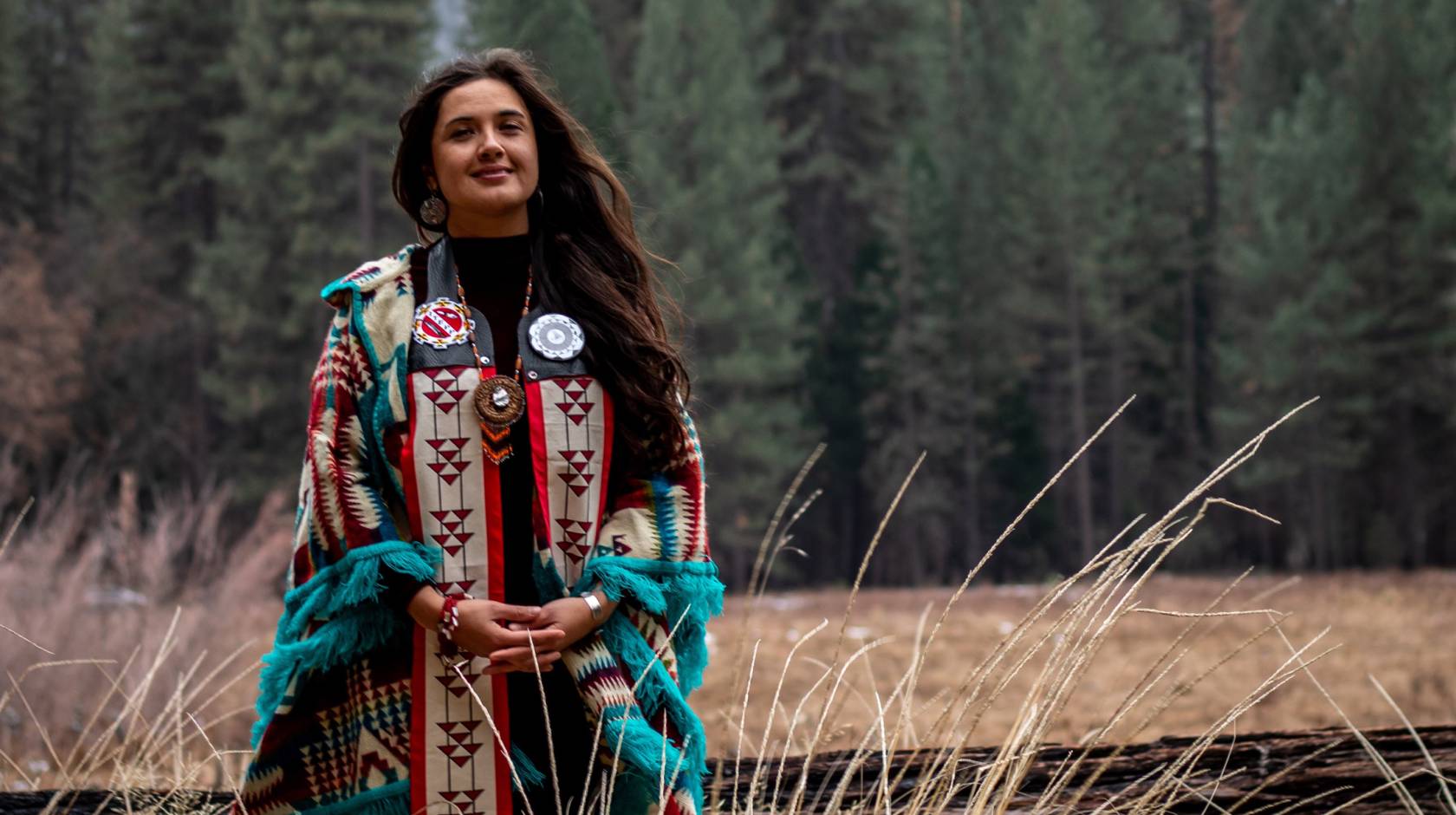 Long before Irene Vasquez (Merrill '09, environmental studies and economics) began her education at UC Santa Cruz, she was already well aware of her end-goal: a restoration of Native health, spirit, practices, and medicine in her homeland of Yosemite.
Vasquez has worked towards her current position as the first Cultural Ecologist at Yosemite since she was a child. Growing up in the Southern Sierra Miwuk Nation, Vasquez recalls many traditions passed onto her by her elders that she would go on to share during her time as a Cultural Demonstrator at the Indian Cultural Museum in Yosemite.
She now serves as a Cultural Ecologist at Yosemite, where she seeks to preserve and assist with restoring tribal stewardship of the national park's seven affiliated tribal nations.
"My role now is to help restore that connection between people, those reciprocal relationships, and to allow for our generational knowledge to continue," Vasquez says. "I have this real understanding from growing up in Yosemite ceremonies that we are a part of our nature, and we have a responsibility to take care of our homes."
Vasquez promotes the importance of inclusive science and participatory research — making sure that the people who live on the land are also the ones who manage it. Over time, Vasquez says the park services at Yosemite pivoted from relying on local knowledge from those who lived on the land, to hiring from across the country and prioritizing those with degrees.
The need for a degree to work in Yosemite was a driving force for Vasquez's choice to attend UC Santa Cruz, where she could gain an education in environmental studies — earning a degree that she could use to help restore her tribe's position and fulfill what she sees as "a responsibility to take care of our homes."
"There were more native people, more of my relatives who used to work in Yosemite for the park service. But now, because of different hiring practices, it's national and set towards people with degrees, which not many Native people have. "
Getting involved with the Student Alliance of North American Indians (SANAI), was another reason Vasquez chose UC Santa Cruz. She participated in the group throughout her time on campus. UC Santa Cruz provided a space where Vasquez could work towards the education she sought, find both a community and support network at SANAI, and live surrounded by nature.
The people of the Southern Sierra Miwuk Tribe have lived in Yosemite for generations, and Vasquez wants to make sure that they and the other affiliated tribes have a say in both the management and restoration of the land they call home.
"My big goals are to help spread awareness and educate the general public about the importance of inclusive science and participatory research," she says. "This means involving tribal stewards and tribal people, who are local. Still today, our native cultures and native people rely on native plant species and native species in general for cultural conditioning, and for traditions to continue."
Vasquez is also working towards her tribe's long term goals — federal recognition. As part of this recognition, Vasquez hopes to make free UC tuition an option for her tribe's future students.
"Even though the UC systems have allowed Native students to have free tuition, it's only available for federally recognized tribes," Vasquez said. "My tribe, the Southern Sierra Miwuk nation, are still going through this process of recognition, and we submitted our petition in 1982."
"Longer than I've been alive, we've been working towards this goal of becoming fairly recognized not only for future generations, but for my Grandma, who's still alive, who deserves that recognition too," Vasquez said. "There's still more work to do."