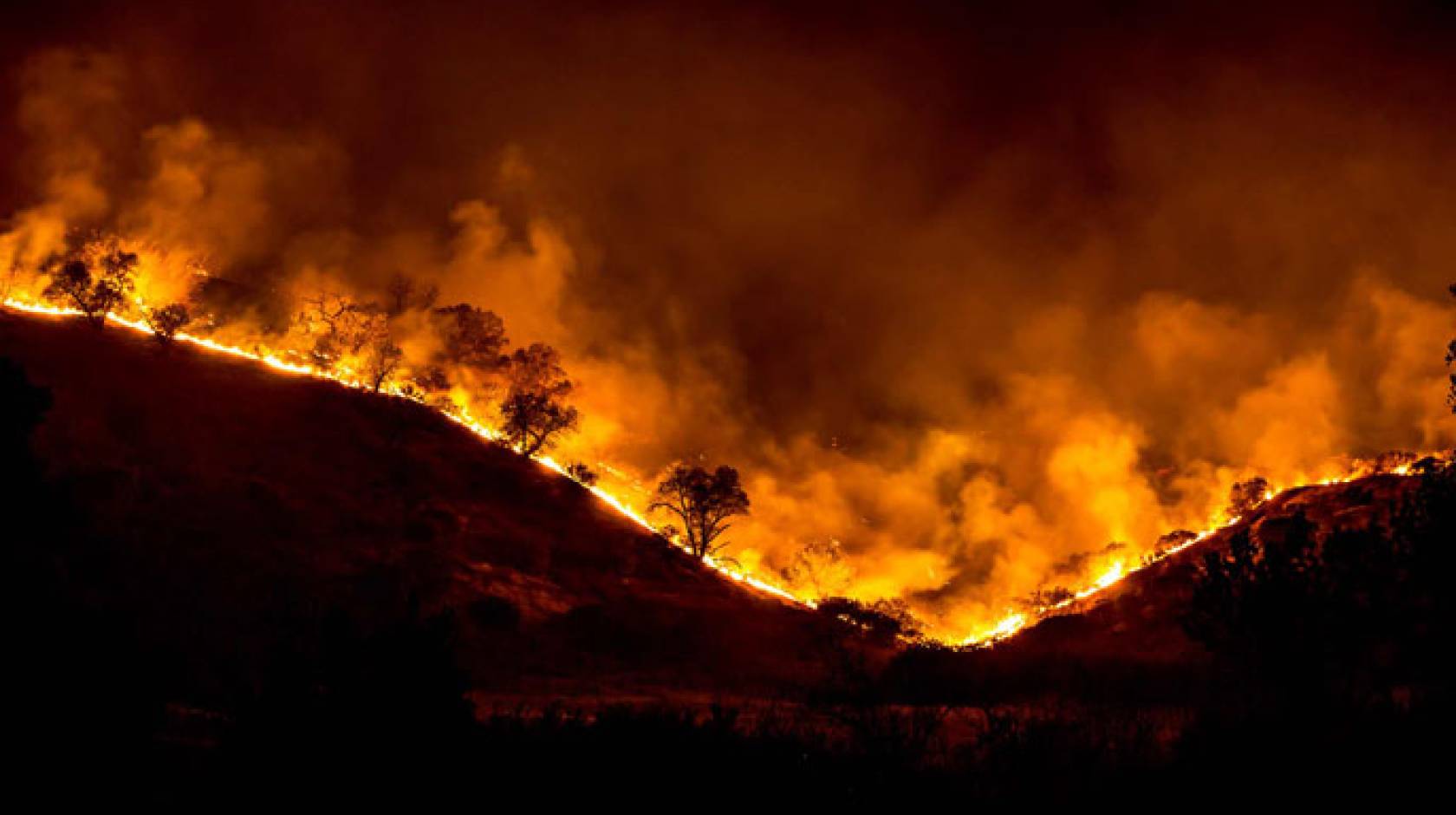 Credit: Peter Buschmann/U.S. Forest Service
Since the year began, more than 2,200 wildfires have raged across California, charring roughly 10,000 acres of land. California is also facing historic drought conditions as summer approaches, with the looming threat of an earlier and even more challenging wildfire season on the horizon.
In the wake of the state Legislature's passage of Gov. Newsom's proposal to provide the state with $536 million for wildfire prevention, forest and vegetation management, and retrofitting buildings in high-risk areas, a big question remains: Is California ready?
Join University of California experts on Friday, June 4, 2021, from 8:00 a.m. to noon, for the first wildfire symposium in a series of events hosted by UC Research & Innovation.The symposium will discuss the challenges ahead for the Golden State and the innovative opportunities research offers to policymakers, local communities and public safety experts to help prevent wildfires and keep Californians safe.
UC experts will participate in sessions that provide a holistic perspective into research-informed strategies and innovative approaches in areas of wildfire prevention, mitigation and recovery, focusing particularly on the disproportionate impacts of wildfires on vulnerable communities and landscapes.
Throughout the wildfire symposium series, these fact-based strategies will incorporate integrated modeling, simulation and visualization tools to highlight the importance of accelerated adoption of advanced technologies in large-scale systems. Panelists include leading UC researchers who have spearheaded the development of large-scale wildfire monitoring systems and analyzed the impacts of climate change on California's ecology.
Subsequent events in the coming months will feature experts from the UC campuses, national labs, UC Agriculture and Natural Resources and University of California Health (UCH) on the topics of wildfire, drought and climate change science and solutions.