February 24, 2016
Harry Mok
,
UC Newsroom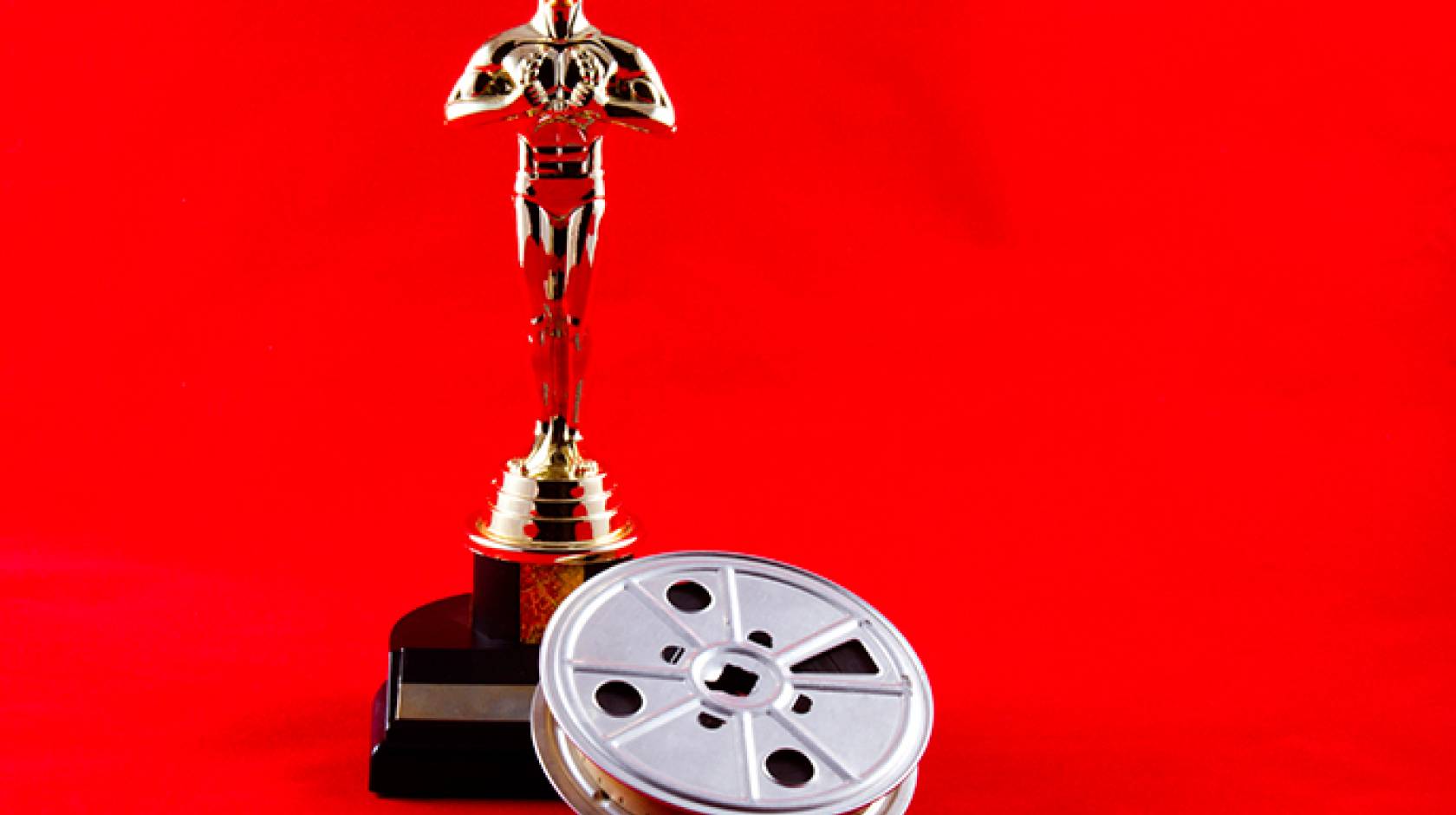 As you cheer for your favorites at the Academy Awards this Sunday, don't forget to root for UC: Eight Oscar nominees have University of California ties, including two who were nominated in the best picture category.
For UC Davis alum Kristie Macosko Krieger, taking home an Academy Award for best picture would be a crowning moment in a career that has only gone up: She began working in the film industry as an assistant to director Steven Spielberg and now has produced four of his movies.
Krieger is nominated as a producer of Spielberg's "Bridge of Spies," which is based on the true story of lawyer James Donovan – played by Tom Hanks – who finds himself thrust into the Cold War when he goes to East Berlin to negotiate the release of a captured American spy plane pilot.
"I worked on every movie with Steven that he's done since post-production on 'Saving Private Ryan' until now," Krieger told Movies.com. "I've worked on every movie for him, so I was mentored by Spielberg and (producers) Kathy Kennedy, Frank Marshall, I went from assistant and just got more and more responsibility and learned more and more and then Steven made me a producer."
The movie is Krieger's fourth producing credit, and she is producing Spielberg's next project, "Ready Player One," which is due out in 2018.
UCLA School of Law graduate Blye Pagon Faust is also a best picture nominee as a producer for "Spotlight." The movie is the first producing credit for the former entertainment lawyer, and it tells the story of how a Boston Globe investigative team brought to light the Catholic Archdiocese's cover-up of child molestation by priests.
Two other best picture candidates have UC alumni nominated for film editing:
UC Berkeley alumnus Hank Corwin could win for "The Big Short," the film based on a Michael Lewis' best-seller that recounts the mortgage and housing bubble of the mid-2000s.
UC Santa Cruz graduate Stephen Mirrione for "The Revenant," starring Leonardo DiCaprio as a fur trapper in the 1820s who fights for his life after being mauled by a bear and is left for dead by his hunting party.
In the animated short film category, UC Santa Barbara alumnus Don Hertzfeldt received his second Academy Award nomination for "World of Tomorrow," the story of a young girl's trip to her distant future.
For documentary, short subject, two filmmakers with UC ties are nominated:
UC Santa Cruz professor Dee Hibbert-Jones for "Last Day of Freedom," an animated account of a man who discovers his brother has committed a serious crime.
UCLA alumnus Courtney March for "Chau, Beyond the Lines," which tells the story of a Vietnamese boy who grows up in a camp for kids that were disabled during the war by Agent Orange, and who dreams of becoming a clothes designer.
Five-time Academy Award winning composer John Williams, who attended UCLA, is nominated this year for best original score for "Star Wars: The Force Awakens."
In all, more than 30 people with ties to UC have won Academy Awards over the years, including UC Santa Barbara computer science professor Theodore Kim, who won a 2012 technical achievement Oscar for Wavelet Turbulence, a tool that helps create fiery special effects.
More than 3,200 entertainment industry professionals have the University of California listed in their IMDb biographies, and the 125 arts programs at UC campuses produce 3,000 graduates per year, according to the UC Office of Institutional Research and Academic Planning.