April 24, 2014
Terri Hunter-Davis
,
UC Newsroom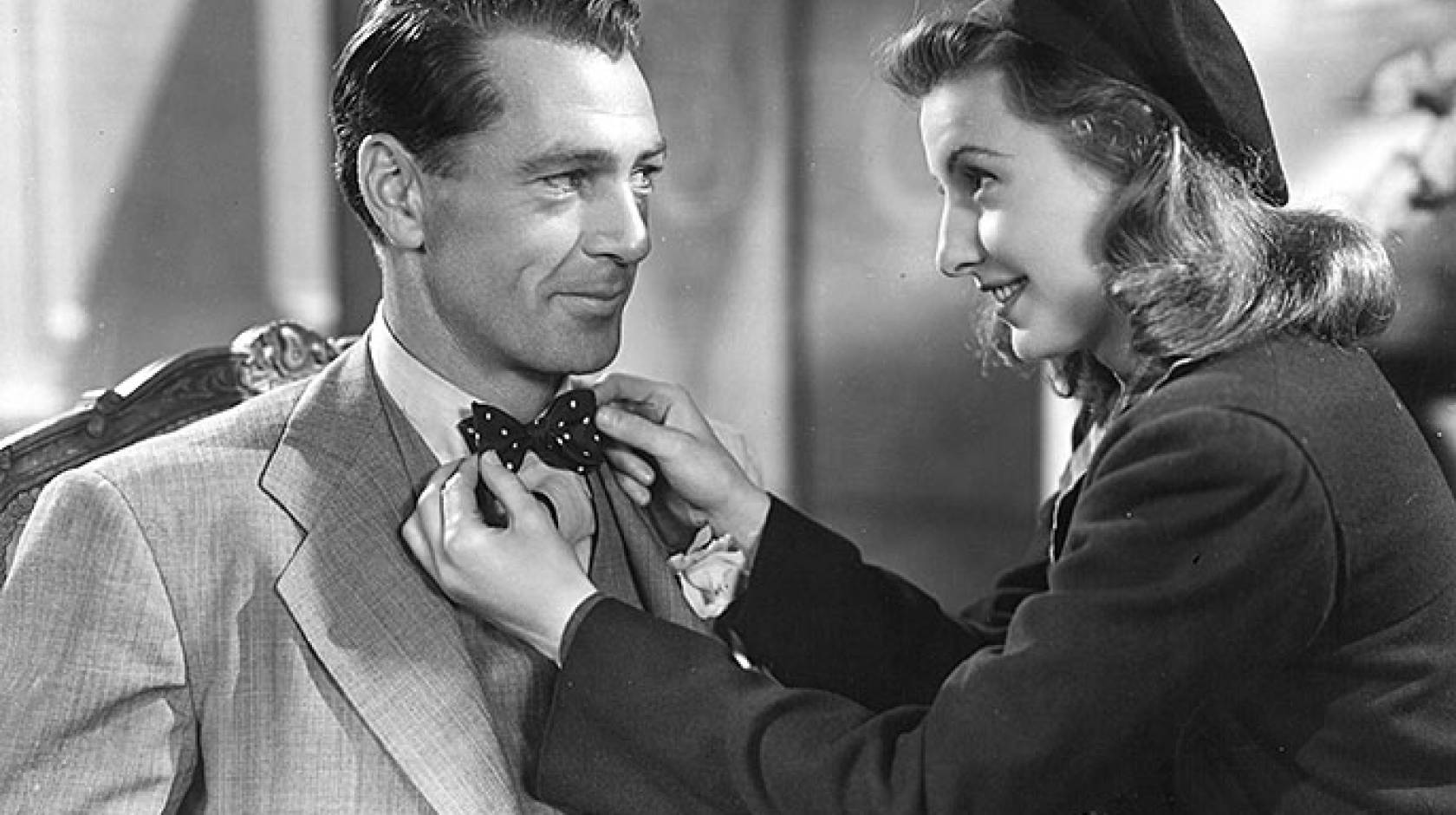 Credit: "Meet John Doe" (1941)
Film and television are barely into their second century, yet as art forms they have transformed our culture like nothing else.
UCLA's Film & Television Archive is one of the few repositories to capture that rich history. In less than 50 years, the archive has become the second largest collection of moving pictures in the United States, surpassed only by the Library of Congress.
Its holdings are a film lover's fantasy and offer a long view of modern culture. From the early days of silent film to the golden age of television, from the dark cynicism of film noir to the saturated, upbeat hues of Technicolor, the archive has it all.
The archive got its start in 1965 as a television library formed jointly by the Academy of Television Arts and Sciences and UCLA's Theater Arts Department. UCLA Film Department faculty founded the Film Archive three years later. In 1976, the two were merged to create the Film & Television Archive, an integral part of the university's School of Film, Theater and Television.
Even before the merger, significant acquisitions formed the core of the archive: film libraries from all the major U.S. film studios; the Jack Benny Television Collection; the Hallmark Hall of Fame Collection; and a trove of more than 24,000 television programs from Capitol Cities/ABC, including "Leave it to Beaver," "77 Sunset Strip," "The Wonderful World of Disney," "The Adventures of Ozzie and Harriet" and "Peyton Place." Later acquisitions include the Hearst Metrotone News Collection, documenting life and world events from 1915-75.
Keeping classics alive
These motion pictures don't just sit in storage. The archive's preservation and restoration program keeps the magic alive in films that are 70, 80 years old and beyond. And expanded screening opportunities allow the general public to view Hollywood classics, independent productions, documentaries and international cinema.
Restoration has become a critical part of the archive's mission. The films produced in the United States before 1950 — which include such classics as "Citizen Kane," "Casablanca" and "The Wizard of Oz" — were filmed on nitrate cellulose film stock, a material that's unstable, flammable and that eventually will turn to dust. Fifty percent of all these films are gone. Similarly, much of historic television exists only on obsolete and deteriorating media.
"Part of the goal is to make a new print or prints and send them around to show people at museums and film festivals and so on," said Robert Gitt, archive preservation officer, in 2005. "But the main thing is to make a new preprint element — a master positive copy or a dupe negative copy — on modern polyester film that's supposed to last for hundreds of years, and place it in our cold storage vault."
The archive has restored hundreds of films and television programs. One of its current projects is the effort to restore the surviving negatives of comic duo Laurel & Hardy's films.
Research hub
The archive also serves as a research hub — not only for UCLA's film school, but for the rest of the university and independent researchers as well. Works ranging from Hollywood biographies to treatises on film's role in society, to examinations of coverage of news events, have relied on the archive's materials.
"We serve the entire UC community," said Mark Quigley, manager of the Archive Research and City Center. "We have faculty, students and staff from all departments that utilize the collection in all different kinds of disciplines. Academics from all over the globe come to view materials that we have that … are not held anywhere else."
Digitizing projects allow cinema fans to view content otherwise unavailable — such as the Silent Animation Project, which features pre-talkie films.
"Some historians estimate that over 80 to 90 percent of all silent films just are lost to time," said Quigley. "So we're very lucky that we have this large silent film collection that's actually survived."