March 28, 2019
UC Newsroom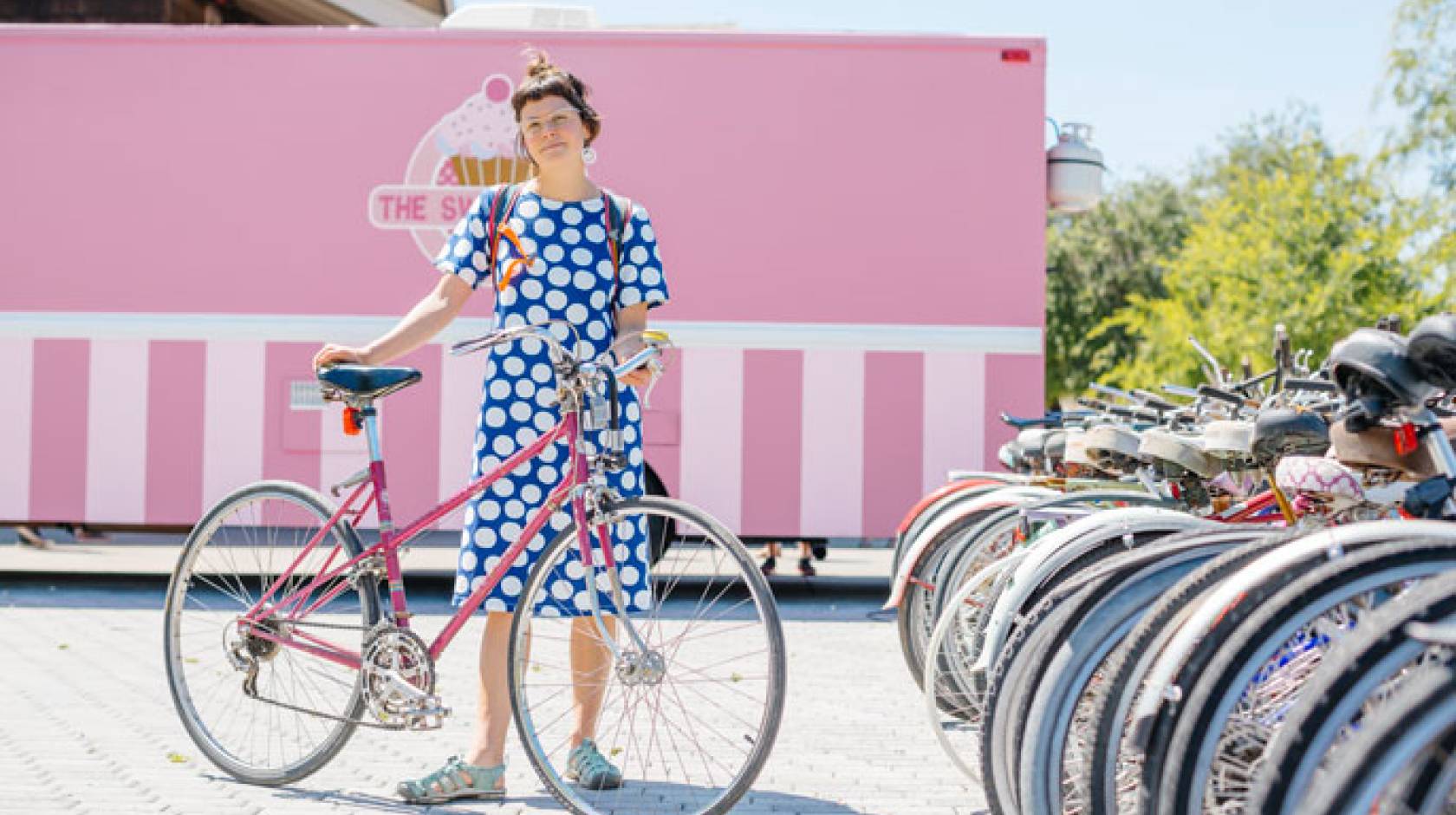 Maybe you love riding your bike to campus. Or you're savvy about saving energy (and money) by washing your laundry in cold water. Perhaps you know it's smart to power down your computer at night.
Those three actions are just a few of the simple ways you can reduce your environmental impact this April while helping your UC location be crowned the "coolest" in the UC system.
Starting April 1, campuses across the University of California system will go head-to-head in the Cool Campus Challenge, a contest to see which UC location can do the most to reduce its carbon footprint and spread the word about the importance of going carbon neutral.
All students, faculty and staff can contribute to this effort by registering and taking actions to reduce their impact. Participants earn points for each action they take. The campus with the most points and greatest percentage of participation at the end of the competition on April 26 will be crowned the "Coolest UC Campus."
Building awareness with a friendly competition
Beyond bragging rights, the real point of the competition is to build a culture of sustainability across the UC system, said David Phillips, UC's associate vice president for energy and sustainability.
"We hope that this contest will be a fun way to make more people aware that the environmentally-friendly choice is as easy as turning off your computer monitor at night," Phillips said. "Lots of little things really add up when we work together."
UC has set a target of achieving carbon neutrality by 2025. To achieve that lofty target, the university announced last fall that 100 percent of its electricity will come from renewable or zero-carbon sources by 2025.
Along with these big institutional moves, UC is working to build awareness among students, faculty and staff about the impact that everyday decisions can have on our environment. The Cool Campus Challenge is one of those efforts.
Each week, the challenge will highlight actions participants can take to reduce greenhouse gas emissions and combat climate change, such as taking public transportation or reducing food waste.
Both individuals and teams can compete to win, and multiple prizes will be awarded. In addition to earning points for taking suggested actions, participants can increase their score even more by coming up with their own creative ideas for reducing their carbon footprint.
UC and the Center for Sustainable Energy are proud to sponsor the Cool Campus Challenge and encourage all Californians to take measures that save energy, reduce carbon emissions and lead efforts to combat climate change in California. Sign up at coolcampuschallenge.org.