November 2, 2017
Carolyn McMillan
,
UC Newsroom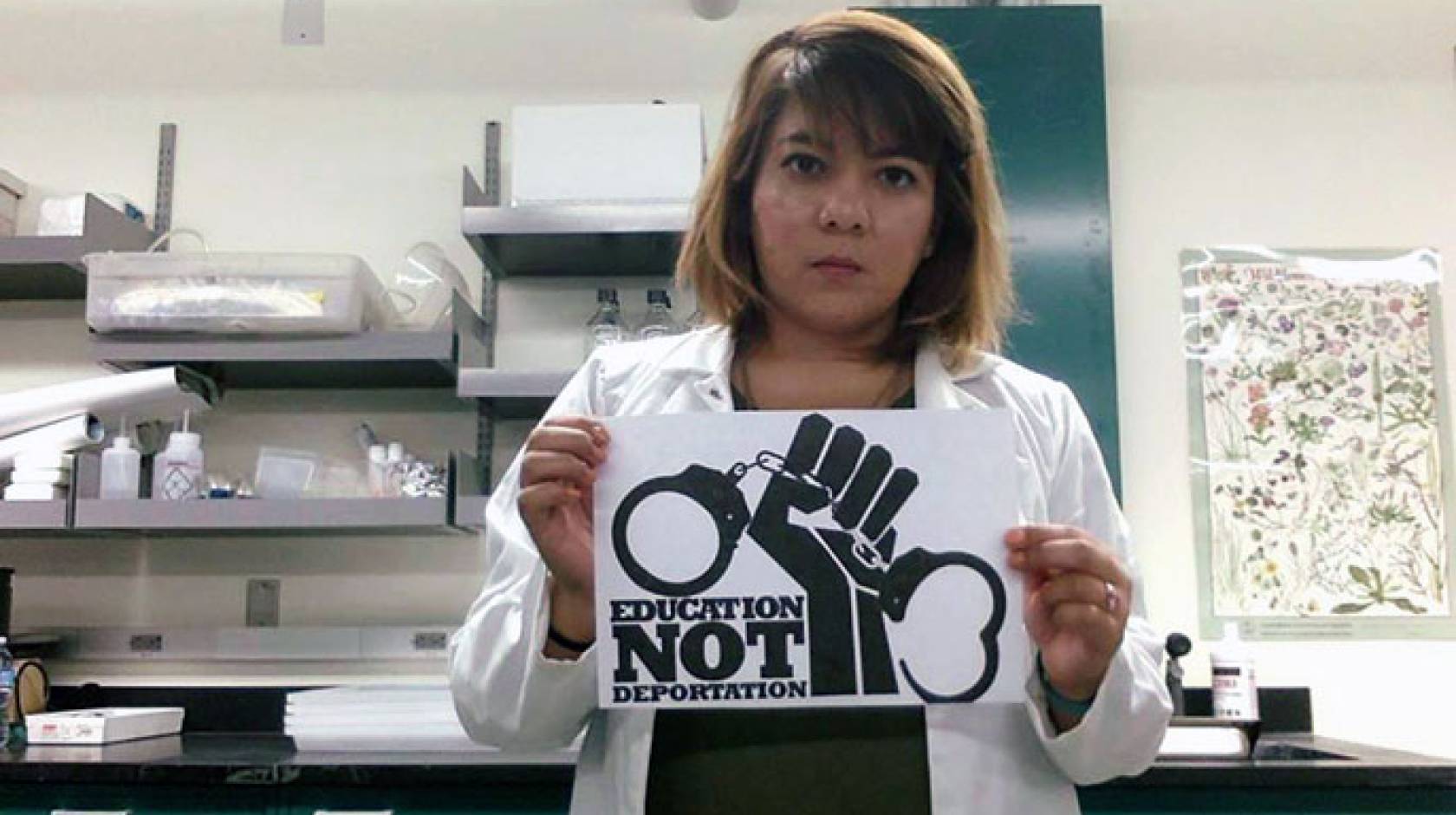 Credit: Courtesy Evelyn Valdez-Ward
As a high school honors student, Evelyn Valdez-Ward did everything she could to be competitive for college. She took advanced placement classes in biology and calculus, and spent time volunteering at the local humane society, food bank and homeless shelter.
It was only when she began applying to colleges that she learned the truth.
"My mom started crying. She explained that I did not have a social security number, and that I may not be able to go to college because I was undocumented," Valdez-Ward said this week in a legal declaration about how her life has been affected by the Trump administration's decision to end the Deferred Action for Childhood Arrivals (DACA) program.
Valdez-Ward and roughly 800,000 other immigrants who came to the United States as children received legal protections through the DACA program that have allowed them to work and go to school. They are now in a state of limbo, wondering whether their academic dreams will vanish, or worse: that they will find themselves facing deportation from the country they have lived in their whole lives.
Valdez-Ward was one of 10 UC students and alums to share their life stories in court documents filed Nov. 1 as part of a federal lawsuit by the University of California, UC President Janet Napolitano and other plaintiffs seeking to block the Trump administration from ending DACA.
For Valdez-Ward, the DACA program has been a springboard for tremendous academic success. She was one of just two UC Irvine Ph.D. students to receive prestigious Ford Foundation Predoctoral Fellowships in 2017, and is studying how climate change could affect agricultural food production.
With DACA protections now on the line, she stands to lose the Ford Foundation fellowship that covers her tuition, throwing in doubt whether she can afford to complete her Ph.D.
"If I had known the DACA policy was going to disappear so suddenly, I don't think I would have started my graduate program," Valdez-Ward wrote. "We are not sure what will come next, or if I will be able to finish my doctoral degree."
An education, safety and belonging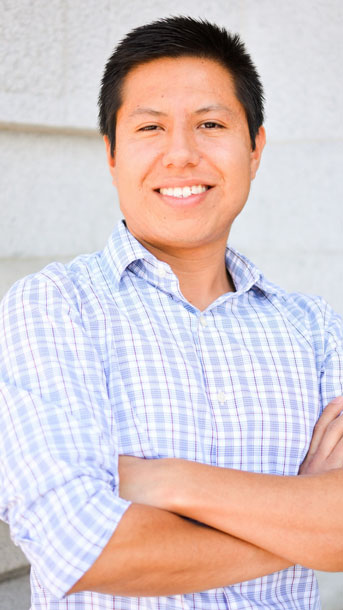 UC's DACA students come from a wide range of countries — Canada, Mexico and Kenya, among them — yet they have similar stories to tell: the despair of learning that their immigration status might keep them from having the same academic opportunities as their classmates; anxiety about whether their DACA application would be used against them; and the relief, financial and psychological, that has come from the protections the program has provided.
"Looking at the (DACA) form, it felt like I would be giving the government all the information it needed to build a case against me and possibly my family," said Mitchell Santos Toledo, a UC Berkeley graduate who is now at Harvard Law School. "I waited for a few months to see what happened to other people who applied. The risk seemed big but so did the benefits. I finally decided to apply."
In addition to providing important practicalities, like eligibility for a driver's license and work permit, DACA has provided a strong sense of safety and belonging, Santos Toledo said.
He graduated with Highest Distinction in Legal Studies in 2016, but had never been comfortable publicly sharing his immigration status. After being selected commencement speaker for his major, he decided the time was right.
"With my family in the audience, I finally told all of my classmates that I was a DACA recipient. This speech was for my parents, and it was a proud and emotional moment for our family."
Then came September 2017, and the unexpected bombshell that the Trump administration would end DACA by March 2018.
"The announcement came just days after I signed a law school loan agreement for my first year at Harvard, taking on a significant amount of debt," he wrote.
Now, he wonders if going to law school was a mistake. His work authorization through DACA will expire in the middle of his second year, leaving him unable to pay off his student loans or get the experience he needs to land a job after graduation.
After having worked his way from community college, to UC Berkeley to Harvard Law, it is a harsh turn of events.
"DACA has been and continues to be central to my ability to financially support myself and my family. The rescission of DACA means suddenly returning to a state of anxiety and stress about my everyday life and what will come next for me and my family," he said.
Battling to keep DACA in place
UC President Janet Napolitano and the University of California, together with 13 other plaintiffs, have filed suit in federal court to keep DACA in place.
They argue that the federal government violated the Administrative Procedure Act (APA) in rescinding DACA, and that both individuals and institutions like UC are already suffering, and will continue to suffer, irreparable harm.
They have asked a federal judge to keep the program operating while legal challenges to the Trump decision are being resolved. Judge William Alsup of the U.S. District Court for the Northern District of California in San Francisco will hear oral arguments in the case on December 20.
Legal briefs, representing dozens of organizations, have been submitted in support of UC's position (view a list of amicus briefs here). Supporters include school districts, teachers' associations, law enforcement groups, private companies, other institutions of higher education education, cities and counties, and former immigration and homeland security officials.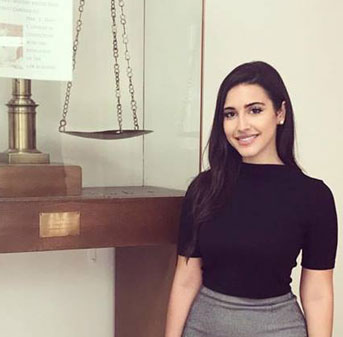 Napolitano and other university leaders have also been pressing Congress to find a legislative solution that would create permanent protections for the nation's Dreamers. UC has roughly 4,000 undocumented students, a substantial number of whom have DACA permits.
In the meantime, students are trying to put anxiety aside to focus on their academics.
"At the moment, I am 10 weeks into my first term of law school … I have plenty to worry about aside from the looming and unexpected expiration of my DACA status," said UCLA Law's Dellara Gorjian.
The first-year student came to California from Canada as a 5-year-old, and is now the first in her family to have graduated from a four-year college. She credits DACA with giving her the confidence to excel academically.
"I am scared that without DACA my future is no longer as bright and certain as I had hoped and planned."