January 20, 2016
Andy Murdock
,
UC Newsroom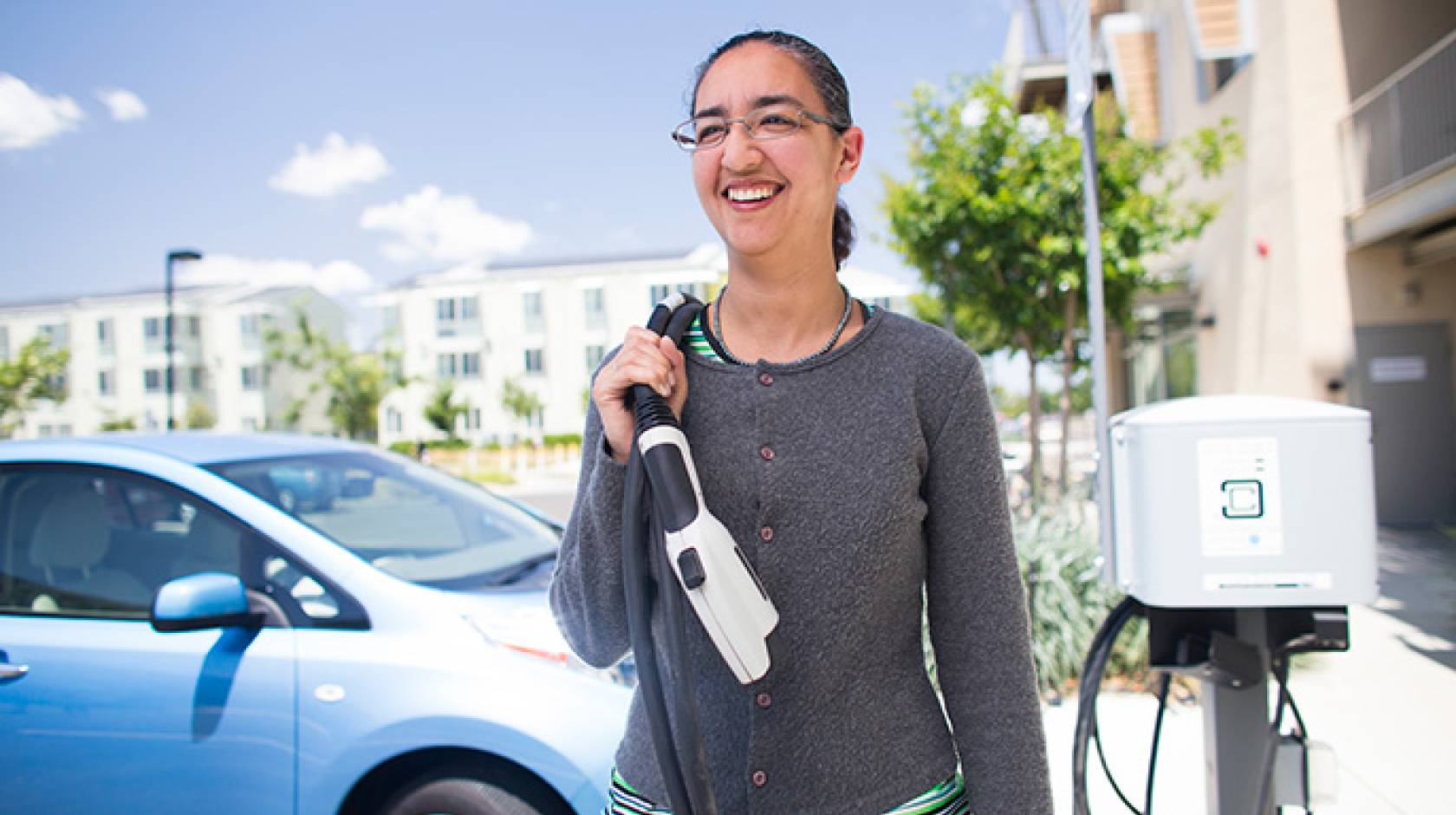 The University of California made great strides in the past year toward its goal of reaching carbon neutrality by 2025, with large-scale investments in renewable energy leading the way.
The 12th Annual Report on Sustainable Practices, produced by the UC Office of the President's sustainability team, highlights the progress in the University's comprehensive sustainability program, ranging from carbon neutrality to food sustainability and water conservation. It was presented to the UC Board of Regents at its Jan. 21 meeting.
"No other institution combines the power of research, public service and operational innovations to help address these enormous challenges," UC President Janet Napolitano said of the progress UC is making toward its carbon neutrality and sustainability goals.
Investing in the future
2015 was a record year for clean energy investment worldwide, and UC was no exception. A big push to build solar farms and invest in renewable energy sources, combined with new strategies from UC's Chief Investment Officer, were the biggest drivers moving UC toward its carbon neutrality goal.
In November, UC became a founding member of the Breakthrough Energy Coalition, a group of investors led by Bill Gates committed to investing in technology that can help solve the urgent energy and climate challenges facing the planet.
In addition to selling off UC holdings in coal-mining and oil-sands-focused companies, UC became the first university in the world to sign the Montreal Carbon Pledge, committing to measuring and annually disclosing the carbon footprint of all its investments.
"Reaching carbon neutrality by 2025 remains a very challenging goal," said UC Sustainability Director Matthew St. Clair, noting that 2016 will be a year of looking at options and assessing tradeoffs as the university plots the best course to reach carbon neutrality by 2025.
Some of the best news in the past year came from rapid advances in solar energy that exceeded expectations. UC Davis opened the largest solar energy installation of any campus in the country, allowing UC to surpass its original on-site renewable energy goal by more than threefold. UC's investment in solar energy also extended beyond the campuses when it broke ground in 2015 on the first of two projects that represent the largest solar energy purchase by any U.S. higher education institution. Those two large solar farms in Fresno County are scheduled to come online by the end of 2016.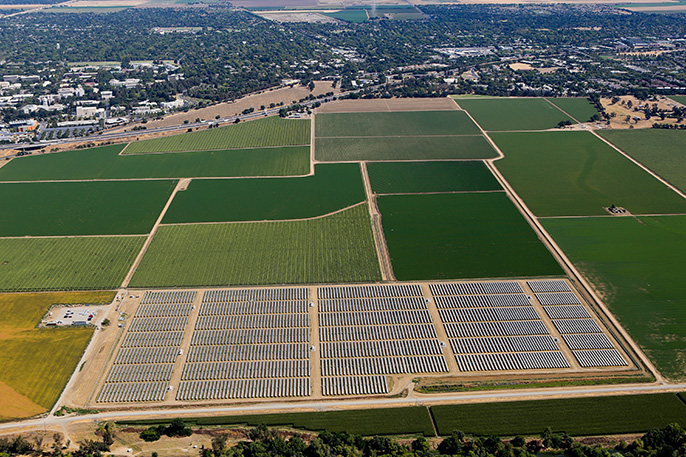 Climate change solutions
California is often held up as a model for addressing climate change while maintaining a growing economy, and UC continues to play a critical role in the state's success on climate issues.
At a climate summit held at UC San Diego in October, UC researchers unveiled "Bending the Curve," a report on scalable climate solutions that drew from the work of 50 UC faculty members across multiple disciplines. The event brought together climate experts and policy makers including California Governor Jerry Brown, United Nations Environment Programme Executive Director Achim Steiner and Nobel laureate Mario Molina.
Students and research
UC's sustainability efforts help cost-savings and serve as a public demonstration, but they also contribute directly to the university's public mission to teach students of all levels, and to advance knowledge through research.
The system-wide Cool Campus Challenge, a friendly competition that encouraged UC students, faculty and staff to take actions to reduce UC's carbon footprint, was an effort to create a strong culture of sustainability across the ten-campus system. More than 10,000 people joined in its first two weeks, with over 19,000 participants engaged by the time the challenge ended.
Across the UC system, three dozen students received Carbon Neutrality Initiative fellowships for the 2015-2016 academic year, supporting undergraduate and graduate projects that help the UC system move closer to carbon neutrality.
In the fall of 2015, each UC campus awarded the first ever Faculty Climate Action Champions, a recognition that comes with a $25,000 award, to be used for a project involving students in community-engaged research related to climate change.
The full 2015 Report on Sustainable Practices can be found on the UC sustainability website.