Aiming to be a small world after all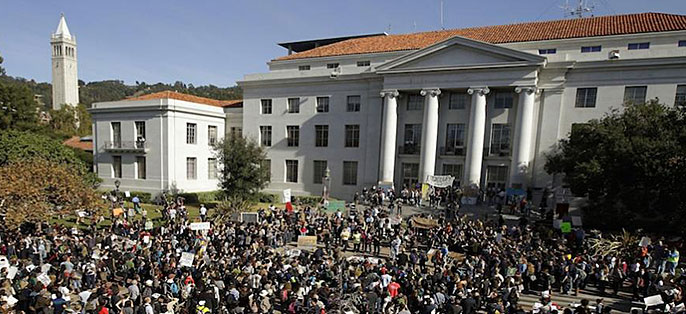 Peter Chernin loved his time as an undergraduate at UC Berkeley.
The media mogul — who served as president and chief operating officer of News Corp for more than a decade, and now owns his own media, technology and entertainment group — has attributed his success in part to the English degree he earned in 1974: To be a good leader, he's said, you need empathy, and the best way to learn empathy is to study literature.
He encouraged his children to follow in his footsteps, and one of his sons did, but had the opposite experience: He hated Berkeley. The classes were too big. He had no contact with his professors. The atmosphere was so impersonal, he felt like he was just a number. Two years later, to his father's dismay, he transferred to the University of Southern California.
The elder Chernin realized that there was no program that addressed the alienation his son felt, so in 2010, he made a nearly $1 million donation to create a pilot program in the English department that encouraged mentoring and peer relationships.
Next month marks the end of the first semester of Berkeley Connect, the evolution of that pilot program, now expanded to 10 majors. More than 1,100 students have enrolled in the program, which seeks to improve the undergraduate experience at Berkeley by replicating small classes and interpersonal dialogue characteristic of the small liberal arts college experience.