Chancellor May backs Dream Act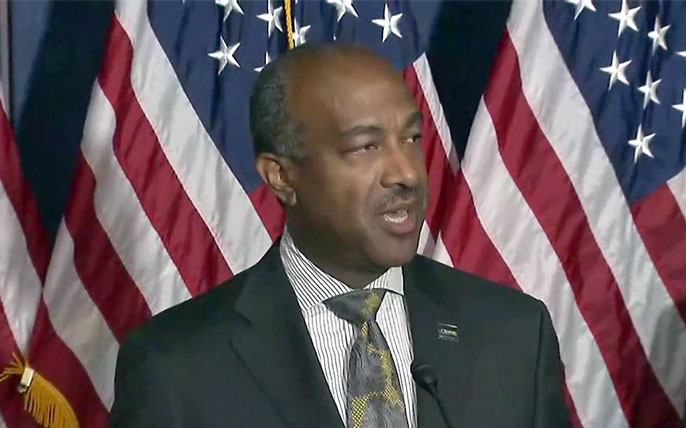 Quick summary
Gary S. May on Capitol Hill, says idea of students' deportations is 'chilling'
With DACA's end near, bipartisan legislation would offer permanent resident status
Video links and a transcript of the chancellor's remarks
UC Davis Chancellor Gary S. May spoke at a Capitol Hill news conference Oct. 25 in support of the Dream Act — legislation that would counteract President Donald Trump's decision to end DACA, or the Deferred Action for Childhood Arrivals program.
DACA affords illegal immigrants known as "Dreamers," who came to the United States as children, the right to stay in the country. But Trump says, no more: DACA ends March 5.
"The idea that DACA students could be deported as early as March 6 is chilling to me," said May, who appeared at the news conference as a representative of the UC system.
The news conference, organized by congressional Democrats and carried live on the Senate Democrats YouTube channel, included remarks by Sens. Dianne Feinstein and Kamala Harris of California, Dick Durbin of Illinois and Kirsten Gillibrand of New York; and House Minority Leader Nancy Pelosi of San Francisco, among other representatives.
UC Regent Richard Blum also spoke, along with other leaders in higher education, including Chancellor Kristina Johnson of the State University of New York.
Two "Dreamers" also gave remarks: Nejvi Bejko, who came with her parents to the United States from Albania at the age of 9 and today is an aspiring designer, a graduate of Michigan State University; and Leezia Dhalla, who was 6 when she moved to Texas with her parents and subsequently graduated from Northwestern University.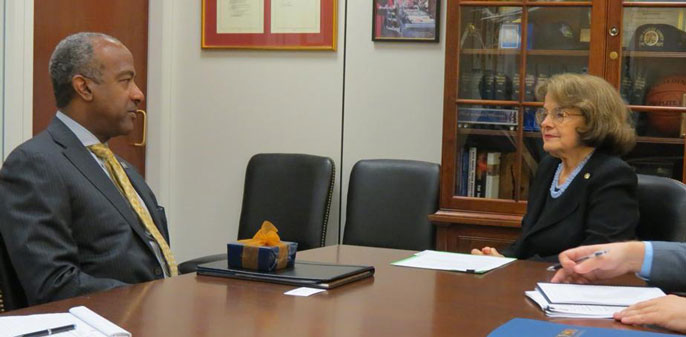 UC Davis 'Dreamers'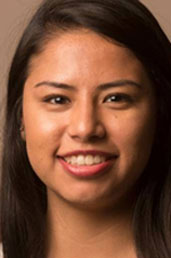 Chancellor May spoke about the "Dreamers" who attend UC Davis, saying "they represent some of our most dedicated and inspirational students." And those who have graduated, he said, "have blossomed with careers in medicine, law, social work and much more."
Read UC Davis student Karla Ornelas' op-ed in The Sacramento Bee: "A 'Dreamer' wants to give back to the Central Valley."
"These students contribute to a rich diversity of cultures and perspectives that is integral to the success of our university as a global university," May said. "They are paving the future for themselves and their families so they can give back to our society."
The chancellor continued: "We must give the best and brightest a chance to shine, no matter where they happened to be born, or how they were brought here as children. … They deserve to pursue a college education without fear of deportation."
Pelosi: Dream Act will be law by year's end
Trump announced Sept. 5 his decision to rescind DACA and tweeted a few hours later that "Congress now has six months to legalize" the program. A bipartisan slate of legislators already had moved to do just that, through the Dream Act of 2017, introduced in the Senate in July but not yet voted on.
"We are determined that this Dream Act will be the law of the land before the end of the year," Pelosi said at today's news conference. "We reach out to our Republican colleagues with great anticipation that what they say about supporting the Dreamers will be reflected in their vote on the bill."
She thanked President Trump "for his commitment to support the Dream Act" and added: "He's told us if it comes to his desk he will sign it."
Chancellor May's remarks
You can watch the entire news conference here or watch Chancellor May's remarks below (UC Regent Richard Blum introduces the chancellor at :30.28).