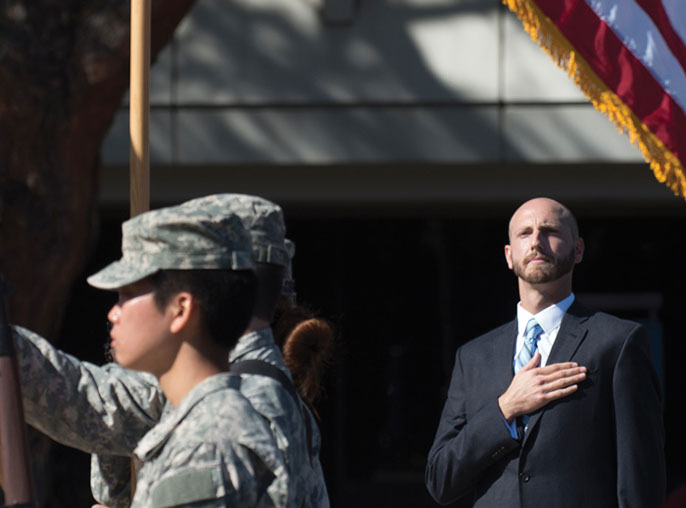 "Sit in the front row," he was instructed at orientation. "Make eye contact with your professor."
Harwood Garland grappled with that seemingly simple advice. In Iraq, he had learned to keep his back to a wall and let no one get behind him. Not until the middle of his first year at UC Irvine did Garland begin feeling more comfortable. He realized, "I'm in Irvine now. It doesn't get any safer."
By his second year, he had made his way to the front row. But the culture shock continued. The students to his left and right all appeared to be the children of doctors, accountants and other degreed professionals. The son of a construction worker, Garland felt out of place.
"It seemed like they'd been told they belonged at the front their whole lives," recalls the 29-year-old, who adapted, graduated in June with a bachelor's in anthropology in the top 1 percent of his class and is now studying at UC Irvine for a master's in medicine, science & technology studies. Garland, a decorated U.S. Navy and Marine Corps medic, is aiming to be a doctor. From working-class Fontana, he's the first in his family to attend college.
Read the full article in the fall 2016 issue of UC Irvine Magazine.