August 29, 2018
UC Newsroom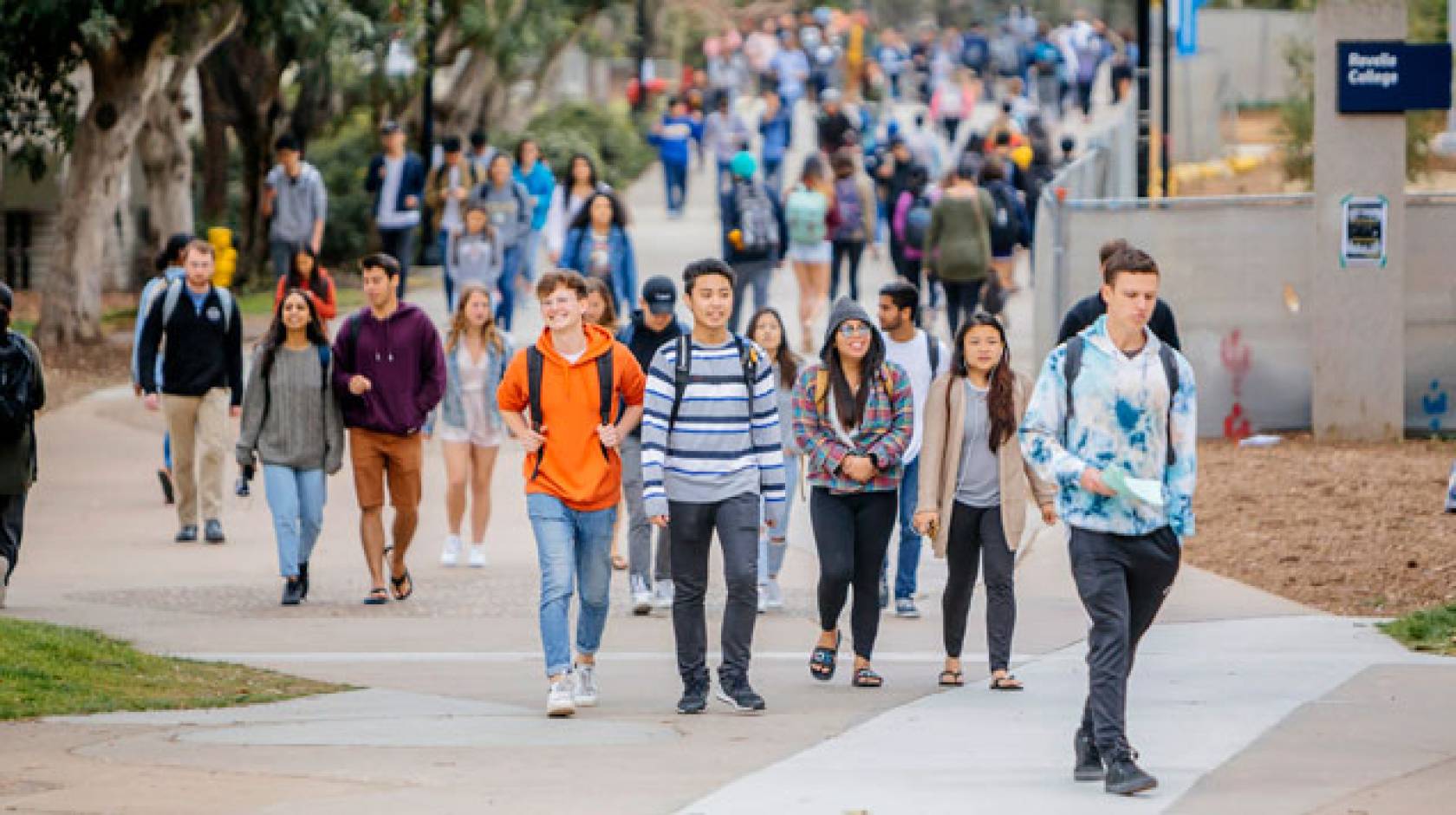 Credit: Elena Zhukova/University of California
University of California campuses stand at the head of the class when it comes to serving taxpayers and the country as a whole, according to new rankings from Washington Monthly.
The magazine looked at how well the nation's four-year schools did in terms of social mobility, research and public service. All nine UC undergraduate campuses placed in the top 100 nationally. Six UC campuses — UC San Diego, UCLA, UC Davis, UC Berkeley, UC Irvine and UC Riverside – were in the top 30, and UC Merced was 39th.
"We give high marks to colleges that enroll lots of low-income students and help them graduate and earn a good living without too much debt. We factor in pure research spending and the number of undergraduates who go on to earn Ph.D.s. And we give extra weight to colleges that send their graduates out into the world to serve the community at large," editors said in a release.
The Washington Monthly rankings follow upon this month's release of Money magazine's college rankings. Using different methodologies and focusing on different criteria, they came to a similar conclusion about the value of a UC education.
Five University of California campuses placed among Money magazine's assessment of the 11 best colleges in the country, and eight UC campuses were in the top 100. Editors compiled the list to help consumers choose colleges that offer a superior education at an affordable price.
UC campuses earn consistently high marks in both national and global rankings every year. Washington Monthly has named UC San Diego the No. 1 public university in the nation eight times in the last nine years, for example, including in this year's 2018 College Guide and Rankings.
"We are proud to be recognized as the leading public university in the nation for expanding educational opportunity for diverse students, conducting bold investigations that benefit all, and infusing a service-oriented outlook into all of our research and teaching," said UC San Diego Chancellor Pradeep K. Khosla.
The results coincide with UC San Diego's commitment to increasing educational access. UC San Diego is expected to enroll one its most diverse ethnic and socioeconomic classes of students this fall. Nearly one-third of the campus's newly-admitted freshmen and transfers are the first in their families to attend a four-year college.
UC Riverside also stood out for helping students achieve social mobility, which the magazine defined as the degree to which universities recruit and graduate low-income students. Washington Monthly ranked Riverside No. 3 nationally in the academic performance of its low-income students, and No. 18 for its first-generation student success.
"Washington Monthly's rankings are part of a set of college and university rankings that increasingly recognize the importance of students' social mobility and civic engagement," said UC Riverside Chancellor Kim A. Wilcox. "Making the magazine's top 30 list is an acknowledgment of all UC Riverside is doing right to ensure the success of its students."