UC students pay it forward for the next generation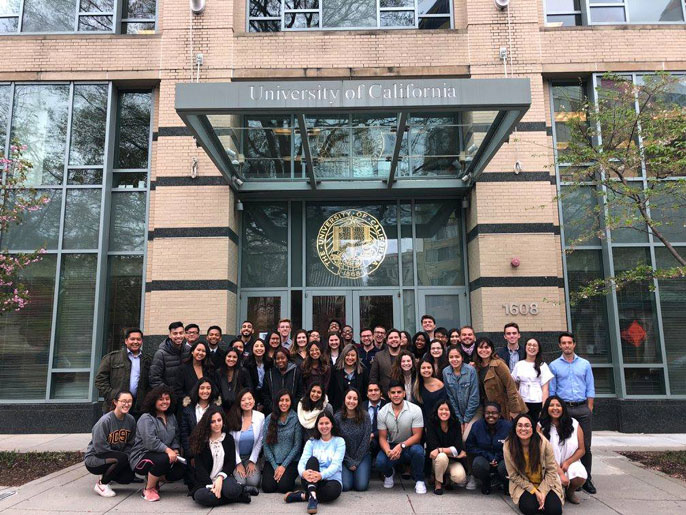 You are the future that others fought for.
That sentiment is top of mind these days for UC Student Association government relations director Nikki Dalupang.
A Filipino immigrant, Dalupang will graduate from UC Irvine in June with a degree in political science. It's a huge accomplishment — one that ties directly to the love and sacrifice her grandparents and parents made that allowed her to come to the U.S. in 2001.
But they weren't the only ones who fought for her success: People whose names she will never know lobbied in Washington, D.C., and Sacramento for the programs and policies that helped put college within her reach, she said.
"Every opportunity I have had, I can trace back to legislation or a policy someone fought for," Dalupang told a group of fellow UCSA members during an April 17 trip to Washington, D.C. "We weren't even born yet, but they knew us. They knew the challenges we would face without a [college] degree. They knew we would need the protections found in Title IX, we would need the aid found in Pell Grants, we would need programs like TRIO to help get us on track to college."
She and other UCSA members are now working to pay it forward — fighting for federal and state investment in financial aid programs, immigration reform, and other legislation that will benefit today's students, and those who follow.
Humanizing the issues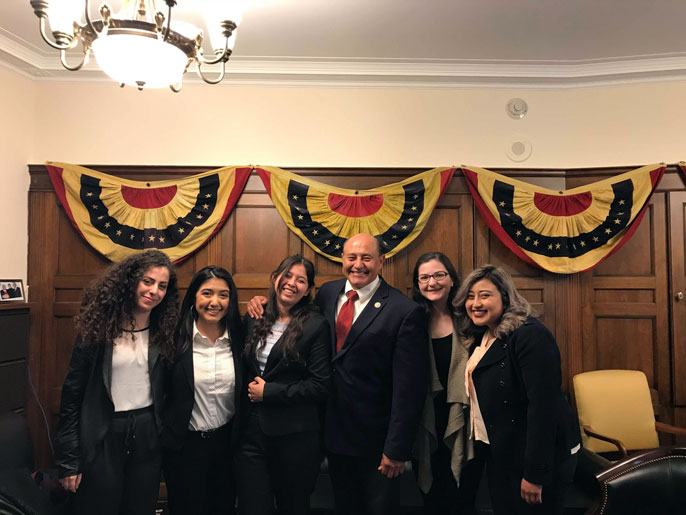 UCSA President Judith Gutierrez, a first-generation college student and Pell Grant recipient, helped bring more than 55 UCSA members — representing all nine undergraduate campuses — to Washington, D.C. to meet with legislators, committee and agency staff.
It's important that lawmakers hear students' personal stories, she said, so that the issues can be humanized — something all the more important right now given how much is at stake.
Under proposed legislation known as the PROSPER Act, for example, subsidized loans, which don't accrue interest while students are enrolled in school, could be eliminated. Although that might sound small, UC administrators estimate it would add $70 million in student loan debt for each new class of UC students.
Congress is also considering ending mandatory inflation adjustments for Pell Grants. Over time, that would reduce the purchasing power of Pell Grants, making it harder for students to cover the cost of attending college.
"The PROSPER Act would affect federal financial aid, and make it harder for many students to access an affordable education," Gutierrez said.
Federal policies can change a student's life
Most students are so busy with school and work that they don't pay a lot of attention to the politics surrounding things like financial aid, she and Dalupang said.
But by getting involved, students can make a real difference — not only for their own college experience, but for those who come along behind them.
Dalupang, for example, only decided to attend UC Irvine after learning she could get a subsidized loan. It was the thing that persuaded her she could afford to come to UC instead of going to a community college.
"It's important that students understand how all these programs tie together," Dalupang said. "A lot of students don't know how much it affects them."