How two blind taste tests stunned the experts and changed the way the world drinks (and thinks about) wine.
It was May 24, 1976, when a group of wine experts took their seats in Paris, France, for two blind taste tests that pitted the vintages of France against those of California. As seasoned professionals — and almost exclusively French — assessing good wine was a matter of course, as was the expectation that France would handily win. The judges tallied up their scores and handed in their ballots — only to be stunned by the results.
The winning wines were a white Chateau Montelena Chardonnay and a red Stag's Leap Cabernet Sauvignon, both from California. With their selection, the wine world, and some of its reputed experts, were thrown into disarray. Overnight, California wine was catapulted to world-class status, and the event became known as the Judgment of Paris.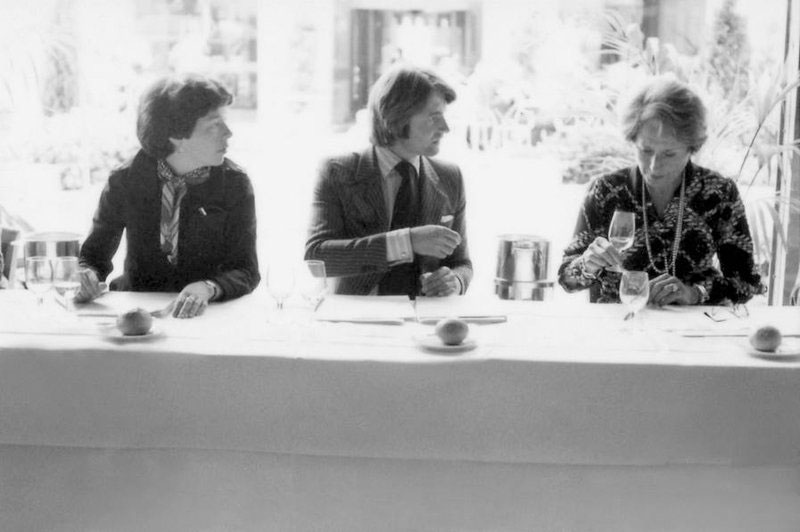 Even the competition's organizer, Steven Spurrier, hadn't expected California wines to succeed. Perhaps the only people who weren't surprised were University of California researchers.
Since Prohibition's repeal in 1933, UC scientists had been hard at work, attempting to resuscitate an industry that had come to rely on low-quality grapes that could survive the rigors of export, and the uneven methodologies of winemaking in basements and bathrooms. What passed for product wasn't great, but it sold, and the average California farmer was reluctant to change the way they made wine. UC Davis' Maynard Amerine, a pioneer in the techniques of wine grape cultivation, fermentation, and sensory evaluation, thought they were making vinegar.
In an experimental vineyard on the UC Davis farm, Amerine and professor Albert Winkler sought to prove that wine didn't have to taste … like that.
Hundreds of batches of different grape varieties were tested for quality. Lacking an objective measure of wine excellence, they invented one. Then they started to train others, and began offering one of the world's first degrees for aspiring winemakers. Their research helped local vintners know which varieties would grow best in which regions, laying the groundwork for today's system of appellations and the concept of terroir. They hoped growers would listen.
Finally, in the 1960s, they did. A revolution in California wine began, and consumers took note. Sales quadrupled over 15 years. Bolstered by the success of the state's burgeoning wine industry, UC Davis professors, including Linda Bisson and Ann Noble, continued to hone the science and sensory evaluation of winemaking. They began incorporating microbiology, neurobiology and other disciplines into what had been more art than science. Each year of experimentation gave California a better chance to compete. And on that day 42 years ago, they won.
Today, consumers around the world enjoy the fruits of those scientists' labor. California has become the fourth largest wine producer on the globe, with a reputation for producing vintages of top quality — all thanks to the bold idea that science could make California wines the equal of any in the world.
One Bold Idea tells stories of pivotal moments in California history that have shaped the world, spanning topics from the arts, health, agriculture and technology. This series is produced in celebration of the University of California's 150th anniversary. For more stories, visit 150.universityofcalifornia.edu. Subscribe to One Bold Idea on Stitcher or iTunes.
Top photo credit: Ridofranz/iStock