Diplomas that would not be denied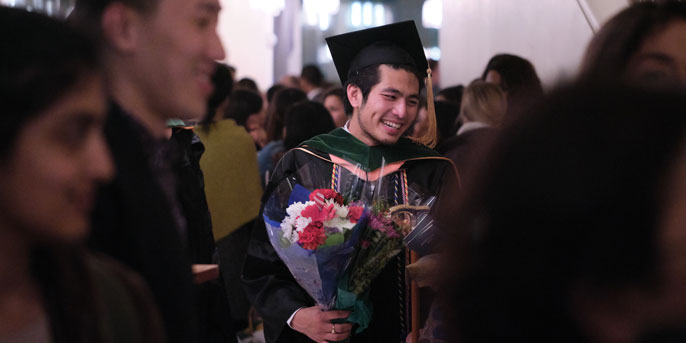 Among UC's newest grads are many who have gotten to where they are today through sheer persistence and determination.
These members of the Class of 2019 embody the University of California's can-do spirit. Having surmounted enormous obstacles of their own, they are now giving others a leg-up.
Nathaniel Marroquin, the patient who wouldn't quit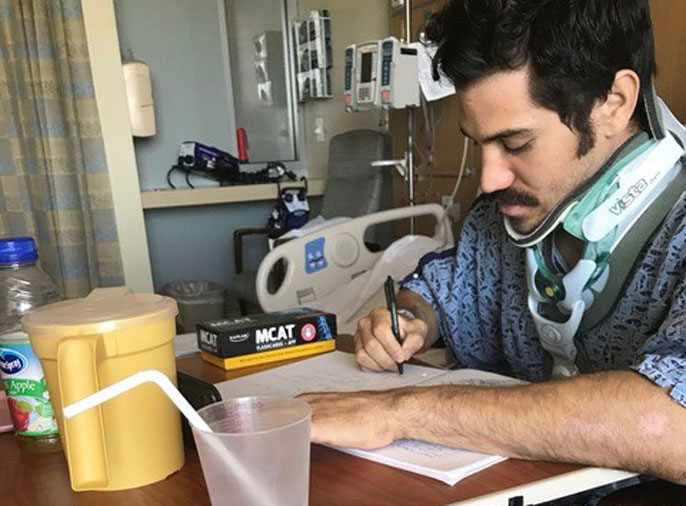 Two years ago, shortly after transferring to UC San Diego from a community college, pre-med student Nathaniel Marroquin broke his neck in a mountain biking accident. He woke up in a hospital bed and was told he was unlikely to ever walk again.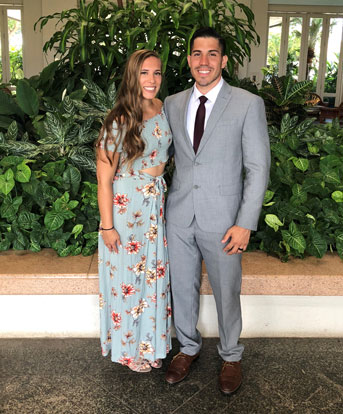 During the month he spent in the hospital and several more recovering at home, it was hard to contemplate returning to his studies. Yet this month, Marroquin, 28, not only received his UC San Diego diploma, but he also walked at graduation — thanks to his own iron will, and the help of a doctor who refused to give up on him.
"I was laying in that hospital bed, and this amazing doctor — Dr. Greg Campbell — came over," he said. "We connected on a whole other level, and that just gave me hope."
A Navy veteran, Marroquin drew on the discipline he learned in the armed forces to push himself through an intensive course of physical therapy, making progress at a rate that shocked his medical team.
He returned to his studies seven months after his accident, determined to complete his degree on time, and took extra credits each semester to catch up on the time missed. Before the accident, Marroquin's studies were motivated by an interest in human anatomy. Now he is motivated by his first-hand experience as a patient.
"This experience put the fire under me that, yes, this is what I was meant to do — to help others and make the difference for them the way I was helped."
Haya Kaliounji, the student helping others to rise again
While fellow undergraduates stress over grades and midterms, physiological science major Haya Kaliounji spent much of her time in college focused how to help people impacted by the brutal civil war in her home country of Syria.
In 2015, just two years after her family fled the violence in Aleppo and settled in Southern California, Kaliounji began working to raise funds to provide free prosthetics to people, mostly children, who had been victims of violence in the ongoing war.
Her initial goal was just to help a handful of people, but that effort has now grown into a nonprofit, Rise Again, that has helped 40, ranging in age from 3 to 60.
One recipient was a 4-year-old fitted with a new hand. There was the young man who lost a leg and who has since been able to return to his job as a baker. There was also the mother of six who lost both legs above the knee and whose inability to walk and work left her and her children in desperate need.
"Helping her meant I was helping an entire family," said Kaliounji, whose dream is to expand Rise Again so she can provide sustained service in Syria and to become a doctor to help underserved communities around the world.
"I feel like a lot of people got lucky to be able to leave, but there are so many people still there and they don't have anything left," Kaliounji said. "This is why I do this work."
Jirayut "New" Latthivongskorn, the Dreamer who became a doctor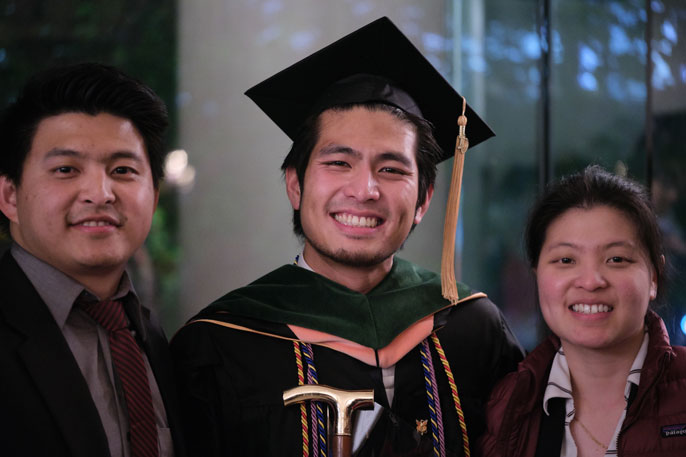 When Jirayut "New" Latthivongskorn was ready to apply to medical school, he had all the credentials: A degree in molecular and cell biology from UC Berkeley, excellent grades, and a track record of leadership and community service. There was just one thing he was missing: legal U.S. residency.
In the era before DACA, there were few established policies about whether undocumented students could go to medical school, and even fewer people who had tried to do it. "If you asked people, they would say, 'Oh I might've heard of someone who has heard of someone who did that,'" said Latthivongskorn.
A native of Thailand who came to the United States with his parents at age 9, Latthivongskorn was determined to find a way. He and his friends assembled their questions — from financial aid to admissions policies — and set out to find answers, compiling them in a Google doc titled, "We are going to med school!"
That effort eventually helped Latthivongskorn gain acceptance to UCSF's medical school, along with providing the groundwork to launch Pre-Health Dreamers, a national organization that helps undocumented students become medical professionals.
Now off to a residency at Zuckerberg San Francisco General Hospital, Lattivongskorn has racked up a host of accolades, including being named one of Forbes' 30 Under 30 educational leaders and winning UCSF's coveted Gold-Headed Cane award, given to the student who best embodies the qualities of a true physician.
In June, Latthivongskorn achieved his ultimate prize: his M.D. In doing so, he became the first undocumented student to graduate medical school at UCSF. His efforts to open the door for others ensure he won't be the last.
"First and foremost, I want to be a compassionate physician who has a relationship with his patients and really listens, and from there a doctor who is resourceful and persistent and won't stop advocating to get them what they need."
Sandra Vivian-Calderon, the daughter who was her family's guiding light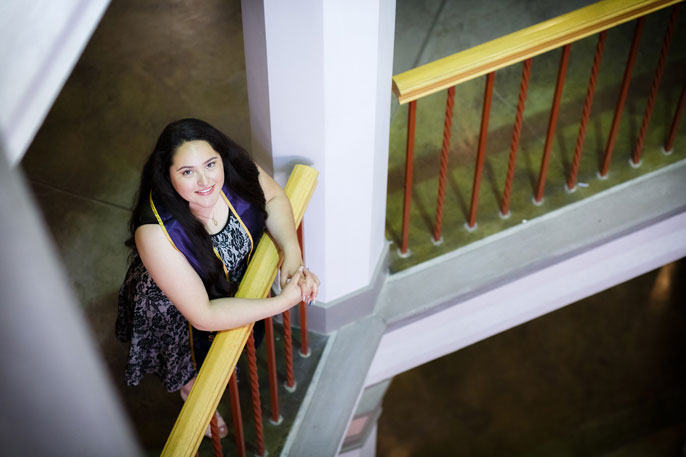 "We are graduating – not just me, but all of us," Sandra Vivian-Calderon says of her family.
There is her mother, who raised her alone in Mexico until they were able to join her dad in the United States; her father, who tended people's lawns until diabetes ruined his eyesight; and her younger sister, who now is following her to college.
When she first got to UC Davis, Vivian-Calderon struggled with the typical challenges of homesickness, roommate troubles and the rigor of college. Things got worse in the winter quarter of her second year at UC Davis, when Vivian-Calderon learned that her father had lost his vision. "This meant he had to undergo surgery, that he couldn't work, that he was disabled," she said. "How could a man that was so 'able' become disabled?"
As the translator in the family, it fell to Vivian-Calderon to communicate with the doctors and medical staff. When the family was left without an income, Vivian-Calderon began working two jobs, even while continuing to pursue her degree.
Finally, the family was able to qualify for disability benefits. That allowed Vivian-Calderon to cut back on her work hours and complete her degree in sociology.
"Even though my dad won't be able to see me walk the stage, I know he'll replay the image of me walking my high school graduation," Vivian-Calderon wrote, as part of a winning essay that invited UC Davis students to share their first-gen stories. "I know my mom will hug me and probably cry. Walking that stage is a symbol of power, strength and a demonstration that their sacrifices were worth it."