February 17, 2015
Harry Mok
,
UC Newsroom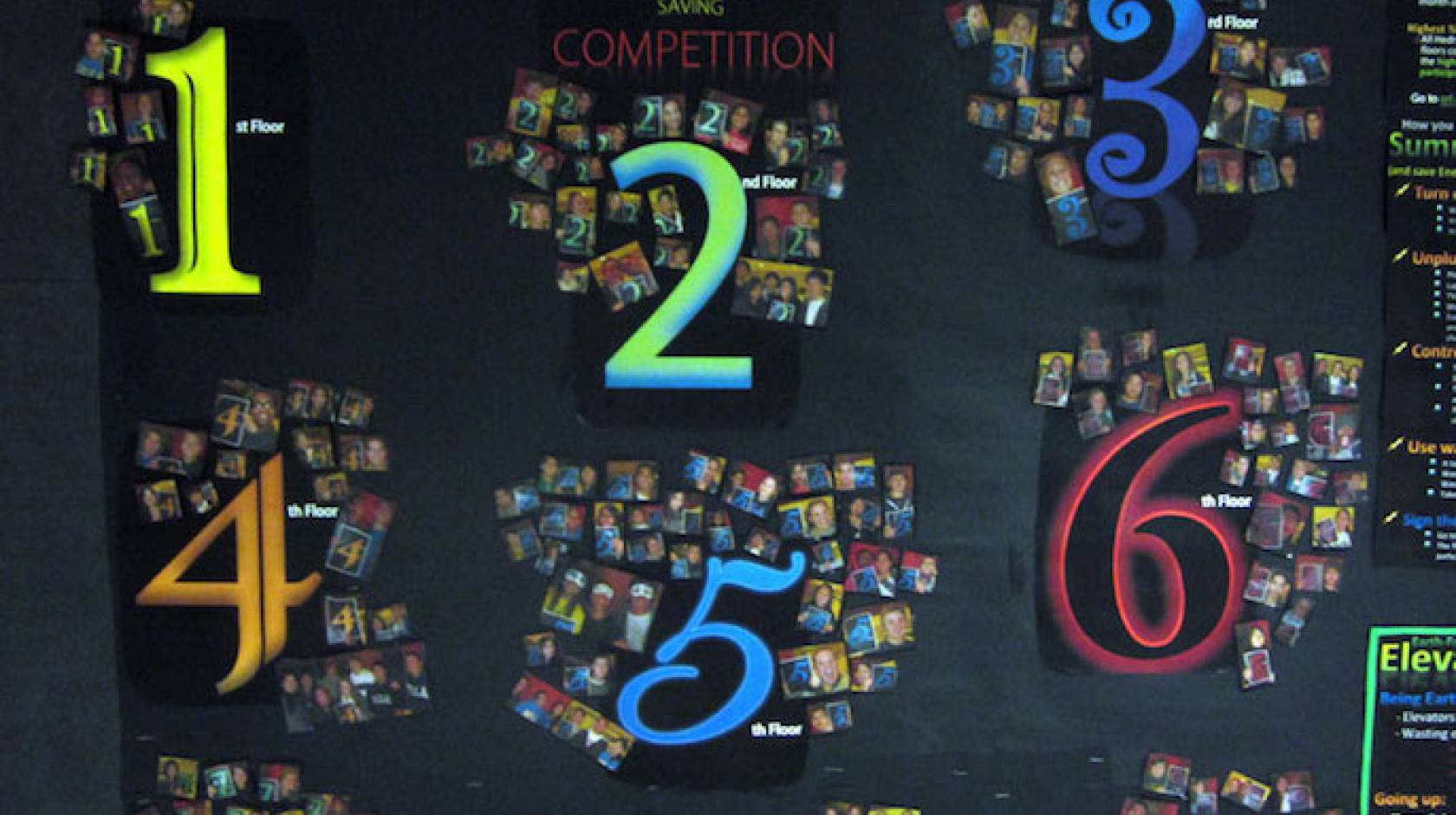 UC students are being encouraged to "do it in the dark" over the next few weeks, as all nine undergraduate campuses compete to save the most energy.
It's the first time that UC campuses have gone head to head in the Campus Conservation Nationals, which runs from Feb. 16 to March 8. It challenges students, faculty and staff to reduce energy and water use. This year, 186 campuses from around the country are competing.
"Of course, we want them to conserve energy during the competition," said Taylor McAdam, senior education associate with the Alliance to Save Energy, a co-organizer of the contest. "But Campus Conservation Nationals is about creating an awareness of conservation behavior and promoting a culture of sustainability."
The goal is to instill habits that last long beyond the contest. Student organizers at UC campuses are promoting the contest with slogans like "Doing It in the Dark" or branding it the "Ecolympics" as a way to encourage people to think about how their actions impact the environment.
"This is the first time UC Santa Cruz has taken part in the Campus Conservation Nationals, and it's very exciting to be going against all the other UCs in a friendly competition," said Kristiahn Alvarado, a student coordinator of the contest at Santa Cruz.
Conservation starts at 'home'
UC campuses are competing based on energy use at the residence halls, with the exception of UC Berkeley, where the contest entrant is Mulford Hall — home to the environmental sciences department.
Through events, posters and stickers on light switches, students are encouraged to turn off lights in empty rooms, unplug unused appliances, turn off idle computers, take shorter showers and wear a sweater instead of turning on the heater.
For cash-strapped, always-hungry students, campuses also are using gift cards and pizza parties as an effective enticement to conserve.
Dashboard tracking
Energy use in participating buildings is monitored via a dashboard and website provided by contest co-organizer Lucid Design Group, which allows participants to track how much energy their buildings are using and to see how they stack up against competitors.
The campuses that show the biggest percentage decline in energy use, as compared to a January baseline, will win. The grand prize: installation of customized electricity and water use dashboards in two campus buildings.
The Ecolympics at UC San Diego will pit two freshman residence halls at Muir College against each other and other campuses.
"I think if we can keep the spirit up throughout the three weeks, we can see significant savings," said UC San Diego student Annie Paul, who is helping coordinate the contest at Muir College. "Being on a team and representing different residence halls will help."
Powering down with pizza
At UC Berkeley, the Mulford's Negawatt Madness will kickoff with a Powerdown Picnic for the 250 occupants of Mulford Hall's labs, offices and classrooms.
"We're encouraging people to power down devices that aren't being used by having them come outside for pizza," said student coordinator Alison Ke.
Stickers and posters will be placed near light switches, computers and lab fume hoods with reminders to turn them off when not in use.
"There are a lot of small campaigns that are being combined and put together," Ke said. "We're encouraging people to use stairs instead of the elevator. We're trying to get faculty more involved."
Student enthusiasm for environmental stewardship is nothing new at UC: Student activism has long been a central force behind UC's sustainability leadership.
Students pushed for UC's Policy on Sustainable Practices, enacted in 2004, which has helped make UC campuses among the greenest in the nation. UC President Janet Napolitano has made sustainability one of the top priorities of her administration, spurring UC even further by establishing a 2025 deadline for the system to be carbon neutral and emit zero-net greenhouse gases.