Expanding access to specialty care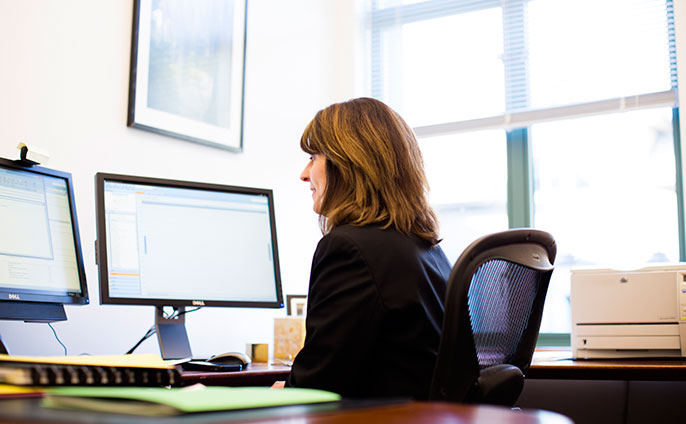 Improving care
How do you make a renowned health system even better? From improving medication management to preventing dangerous blood clots to providing a medical home for HIV patients, UC is improving care across its medical centers through a first-of-its-kind program.
UC and other California designated public hospitals are participating in the Delivery System Reform Incentive Program (DSRIP), a pay-for-performance initiative that aims to expand access to care, enhance quality and improve population health.
UC's DSRIP achievements are detailed in a new report, with campus examples highlighted here from UC Davis, UC Irvine, UCLA, UC San Diego and UC San Francisco. View the report here.
UC San Francisco has implemented a novel consultation program between primary care physicians and specialists that is expanding access, reducing unnecessary in-person appointments, improving patient outcomes and lowering costs.
Called eConsult, the program allows UCSF primary care physicians to send a message electronically to a UCSF specialist about a patient and receive an answer within 72 hours.
"For referral problems of lower clinical complexity, and for those questions that do not require an in-person evaluation of the patient, an eConsult has several potential advantages over a standard referral," said Dr. Nathaniel Gleason, internist at UCSF and eConsult project co-leader.
The eConsult project has been part of UCSF's Delivery System Reform Incentive Program (DSRIP) plan. DSRIP is a novel, pay-for-performance initiative in which California's 21 designated public hospitals receive Medicaid dollars in exchange for meeting pre-set milestones. The eConsult project also has received support from UC's Center for Health Quality and Innovation.
In appropriate cases, clinical questions addressed via an eConsult system provide rapid input from the specialist and, at the same time, free office visit appointment slots to further improve access. An eConsult maintains relationship continuity with the primary care provider, who will implement the specialist's recommendation and maintain management responsibility.
"We have a number of complex patients in the UC system, and the coordination of multiple specialists is a well-recognized challenge," Gleason said. "For the right clinical question, an eConsult greatly simplifies the experience of care for the patient, averting the need to arrange time off from work, child care, travel, parking and the costs associated with those."
For instance, a patient visits her primary care physician complaining about heart palpitations. The primary care physician does an evaluation. The initial tests lead to a specific question about next steps in the evaluation, and the PCP decides to consult a cardiologist. The physician clicks an "eConsult" button in the electronic medical record and fills out a structured template, sending the secure message to a UCSF cardiologist who has agreed to respond within 72 hours. If the cardiologist deems the clinical question to be too complex for eConsult, the patient is contacted to schedule an in-person visit.
Facilitating high-value care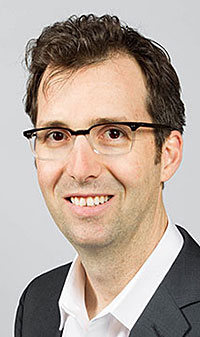 "The program was driven by a need to improve access and we needed a system designed to work in the current fee-for-service environment," Gleason said. "This system supports the providers under the current payment model while facilitating high-value care. It is a stepping stone that will translate easily to the emerging value-based payment models."
As of late 2013, eConsult was available in 12 specialties, including cardiology, endocrinology, gastroenterology, hepatology, pulmonary and nephrology. In the first year of the program, there were 700 eConsults across five specialties. UCSF physicians have mostly embraced the program, Gleason said.
Specialists are paid for eConsults at a small fraction of the cost of an in-person visit.
"DSRIP provided an incentive to let specialists stick a toe in the water and see if it would work for them," Gleason said. "If specialists are oversubscribed, with wait times of weeks to months, it helps everyone if the specialist can manage lower complexity questions via eConsult and see the complex patients in the clinic."
The foundation for eConsult is the eReferral template, a communication platform for primary care physicians that includes guidance on referral appropriateness, consultative questions, pre-referral evaluation expectations, relevant data to include in the eConsult and patient co-management expectations. The eReferral template system cuts down on unnecessary consultations so specialists don't get overwhelmed with questions, and ensures that the specialist has the right information to make a decision. On average, specialists spend about 10 minutes per eConsult. Eighty-four percent of primary care physicians strongly agreed that an eConsult response influenced patient care plans.
The program, which cost about $30,000 to run in 2013, is improving the quality of care and lowering costs. The two-week wait time for an appointment across 10 specialties improved by 52 percent from January 2012 to April 2013. Additionally, there was a 12 percent reduction in new patient visits to specialists by patients with UCSF PCPs over that same year. Costs for care also are dropping. A standard new patient referral visit costs $232 to $285, while the cost of an eConsult is about $57.
EConsults also are reducing emergency department visits and hospital readmissions, possibly because a long wait time to see a specialist can mean the patient goes to the ED prior his or her appointment date. During the 120 days after an eReferral or eConsult, there is a 10 percent reduction in ED visits and a 9.3 percent reduction in readmissions. This has translated to a 6.9 percent reduction in total professional cost fees for outpatient, ED and inpatient care.
Enhancing collaboration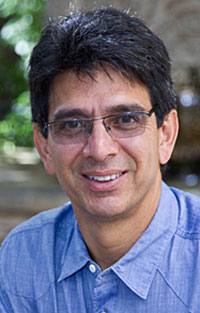 The eConsult journey hasn't ended at UCSF. Additional specialists will soon be added, including orthopedics, psychiatry and neurology.
EReferral and eConsult have greatly enhanced the dynamic between primary care and specialty care at UCSF, said Dr. Ralph Gonzales, project co-leader, internist and associate dean for clinical innovation in the UCSF School of Medicine.
"When primary care providers send referrals, they are engaging in a trusted relationship," Gonzales said. "The eReferral/eConsult platform provides greater clarity and communication of the referring providers' referral question and co-management expectations."