Recommendations for a great winter escape
It's the perfect time of year to get cozy with a good book.
Seriously, can you even call it a holiday if you never get the luxury of a few hours (or more!) on the sofa with a completely absorbing page-turner?
With that in mind, we asked some of UC's leading literary lights for their book recommendations.
---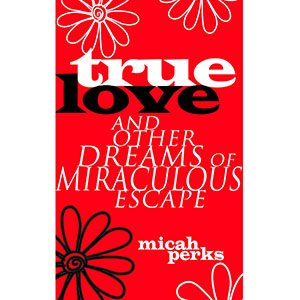 "True Love and Other Dreams of Miraculous Escape" by Micah Perks
"The book I'm recommending is by another UC-affiliated author, the outstanding Micah Perks. Although all her books are completely wonderful, I'm focusing on her very recent collection, 'True Love and Other Dreams of Miraculous Escape.' The stories range from historical to contemporary, realism to magical, comic to sober, noir to fable, so it comes over the reader gradually that all are linked in an exuberant tapestry that deepens and complicates with each page. Characters are viewed from inside and out; pasts are explored and futures contemplated. And underpinning everything is Perks' generous but exacting vision, her brilliant mind and her dazzling, electric voice."
Recommended by: UC Davis alum Karen Joy Fowler is the author of six novels and three short story collections, including "The Jane Austen Book Club," which spent thirteen weeks on The New York Times best-sellers list and was selected by The New York Times as a Notable Book. Her most recent novel "We Are All Completely Beside Ourselves," won the 2014 PEN/Faulkner Award for fiction and was short-listed for the 2014 Man Booker Prize.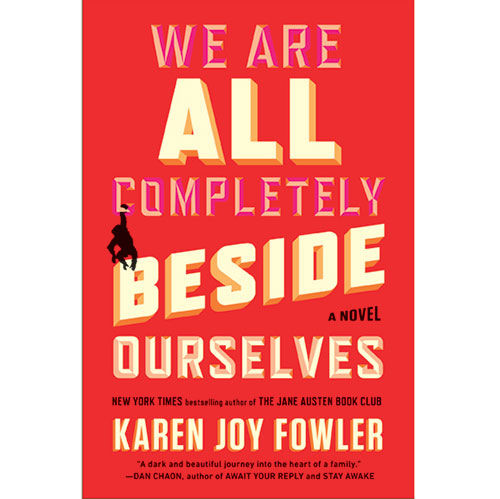 ---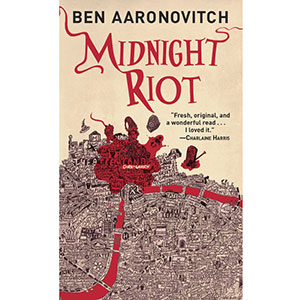 "Midnight Riot" by Ben Aaronovitch
"I adore books that combine genres — especially sci-fi/mysteries with a noir PI or beat cop walking streets that are not just mean, but weird as well. My current favorite is the Rivers of London series by Ben Aaronovitch. In "Rivers of London" ("Midnight Riot" in the US) PC Peter Grant meets first a ghost, then the Metropolitan Police's wizardry division — followed by river gods, haunted cars, jazz ghosts, non-homo sapiens people … But in the end, it's the writing that wins me over: dry humo(u)r, the textures of London, and the explorations of what it means to be human."
Recommended by: UC Santa Cruz alumna Laurie R. King is The New York Times best-selling author of 27 novels and other works, including the hugely popular Mary Russell-Sherlock Holmes series, featuring "The Beekeeper's Apprentice," named one of the 20th century's best crime novels by the Independent Mystery Booksellers Association. She is probably the only writer to have both an Edgar Award and an honorary doctorate in theology. Her latest book, "Island of the Mad," finds Mary Russell and Sherlock Holmes searching for a friend's missing — and mad — aunt, a quest that takes them from the grim confines of Bedlam mental hospital to the winding canals of Venice.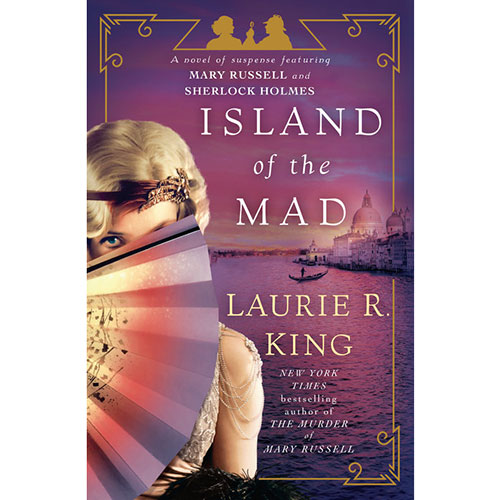 ---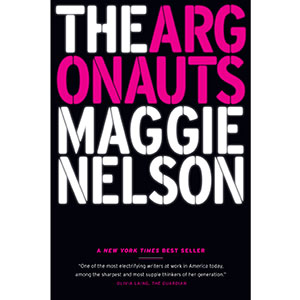 "The Argonauts" by Maggie Nelson
"Maggie Nelson's 'The Argonauts' is unlike any book I have read this year, or any year. The title refers to Roland Barthes's suggestion that the subject who utters the phrase 'I love you' is like the Argonaut who gradually replaces each piece of his ship, 'renewing [it] during his voyage without ever changing its name.' Nelson writes about her experience of becoming a parent at the same time as her partner begins taking testosterone injections for a gender confirmation surgery. In a powerful blend of memoir and criticism, she explores queerness, parenting, changing bodies and feminism. I found 'The Argonauts' to be both intellectually compelling and deeply affecting, and I especially admired the way in which Nelson married form to substance."
Recommended by: UC Riverside creative writing professor Laila Lalami is the author of three novels, including "The Moor's Account," which won the American Book Award and was a finalist for the Pulitzer Prize. Her essays and opinion pieces regularly appear in The Washington Post, The Nation, the Guardian, and The New York Times, and she is also a critic-at-large for the Los Angeles Times. Her next novel, "The Other Americans," delves into the suspicious death of a Moroccan immigrant. Part family saga, part murder mystery, part love story, this sweeping tale also illuminates the treacherous fault lines running through American culture. It is due out March 2019.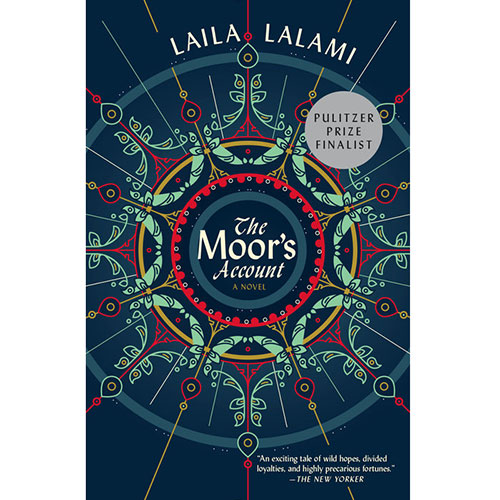 ---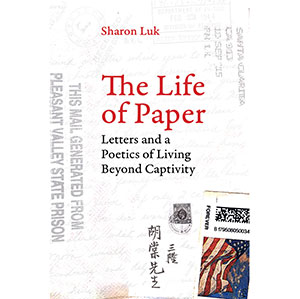 "The Life of Paper," by Sharon Luk
"Published by the University of California Press in 2017, 'The Life of Paper' was awarded the 2018 Lora Romero First Book Publication Prize by the American Studies Association in 2018. Sharon Luk explores letters written by Chinese immigrant prisoners at Angel Island in the years preceding World War I, by people of Japanese origin locked up in internment camps during the 1940s, and by Black militants carrying on the freedom struggles of the 1960s from jails and prison cells. The book demonstrates that letter writing constituted a form of social practice that Luk describes as the creation of what she calls 'contraband' love. She shows how the life of paper can entail a poetics aimed at producing new forms of social existence."
Recommended by: George Lipsitz, a Black studies scholar and sociologist at UC Santa Barbara, fueled national discussions of race in America with his groundbreaking work, "The Possessive Investment in Whiteness: How White People Profit from Identity Politics." The just released 20th anniversary edition updates the book to examine how far we as a country have come — and how far we have yet to go. Lipsitz work has earned him numerous honors and awards, including the American Studies Association's Carl Bode-Norman Holmes Pearson Prize for career distinction and the Angela Y. Davis Prize for Public Scholarship.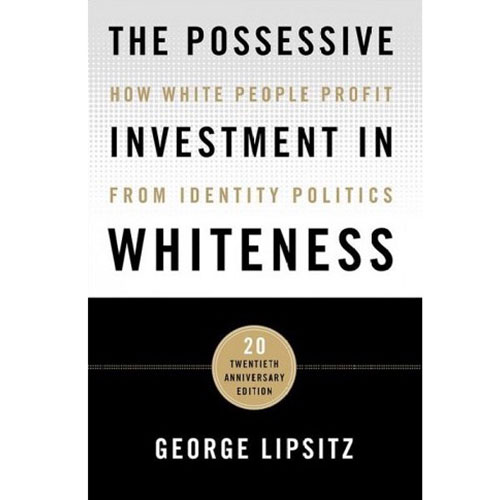 ---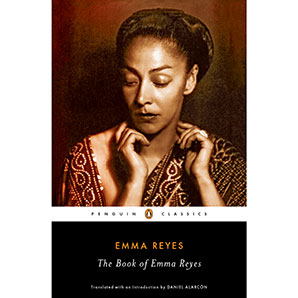 "The Book of Emma Reyes" by Emma Reyes
"Emma Reyes was a painter, born in 1919, in Bogotá, into extreme poverty, abandoned by her mother at the age of five, and subsequently cloistered in a convent with spiteful nuns for the next decade. She somehow escaped the brutality and illiteracy of her childhood and ended up a celebrated artist in Paris. In a series of letters written to a Colombian friend, composed over three decades, she recalls that childhood. The memoir is short, poetic, dark, and funny. 'The Book of Emma Reyes' is like nothing else, rare in origin, rare in insight, rare in voice — which is to say it is a book both startling and treasurable."
Recommended by: UCLA English professor Justin Torres is author of the national best-seller "We the Animals," a coming-of-age novel that has been translated into fifteen languages and was adapted into a 2018 feature film. Torres' short fiction has been published in The New Yorker, Harper's, Granta, Tin House, and The Washington Post, among others. The National Book Foundation named him one of 2012's "Five Under 35," a prize that honors young writers whose work promises to leave a lasting impression on the literary landscape.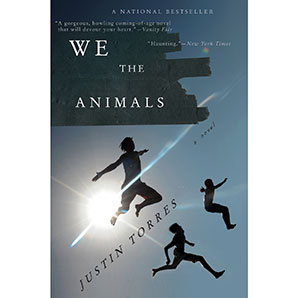 ---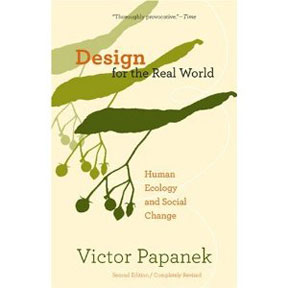 "Design for the Real World: Human Ecology and Social Change" by Victor Papanek
"The first sentence in this book is 'There are professions more harmful than industrial design, but only a very few of them.' I read this book in the 1980s, and it had a huge impact. He advocated designing for real people in real situations. Not the gaudy, expensive, resource-wasteful stuff in the technological countries, but stuff for places that have little resources. I hoped someday to write a book that equaled that in its impact (my book, 'The Design of Everyday Things,' may have done so). Papanek started my move away from engineering into design, but making sure not to fall into the traps he described. He changed my life."
Recommended by: Don Norman, an internationally renowned leader in the fields of design, usability engineering, and cognitive science, is founder and director of the Design Lab at the University of California San Diego. He was co-founder and first chair of the Department of Cognitive Science and prior to that, chair of Psychology. He has been a vice president of advanced technology at Apple and an executive at Hewlett-Packard. He also holds honorary degrees from Delft, Padua, and San Marino. Norman has published 20 books translated into 20 languages, including "Emotional Design" and "The Design of Everyday Things."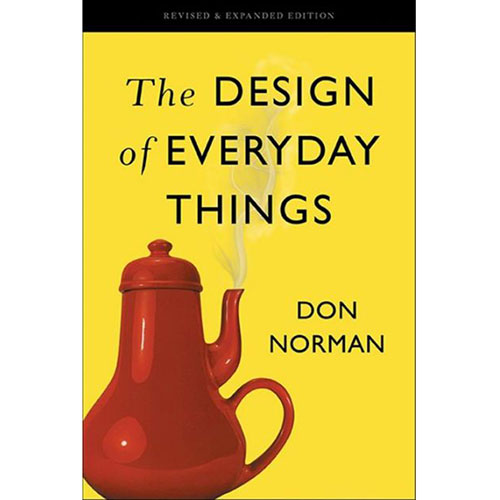 ---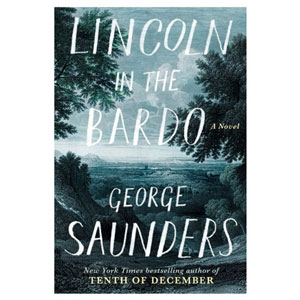 "Lincoln in the Bardo" by George Saunders
"George Saunders has long been recognized as one of our country's best fiction writers; he's a master of the short story, creating moments that feel, at once, otherworldly and familiar. In this novel he uses surrealism to illuminate a critical moment in American History. 'Lincoln in the Bardo' imagines Abraham Lincoln, mourning his lost son Willie, entering a cemetery filled with ghosts who look after the departed boy. What results is a deeply emotional journey into the soul of a wounded country, and a portrait of the man sending a nation's sons deeper into a bloody war."
Recommended by: Héctor Tobar, a UC Irvine professor of literary journalism and Chicano/Latino studies, is a novelist and contributing writer for The New York Times opinion pages and is the author of four books, including The New York Times best-seller "Deep Down Dark: The Untold Stories of Thirty-Three Men Buried in a Chilean Mine and the Miracle That Set Them Free." He is currently working on his fifth book, a novel about the war and revolution in El Salvador.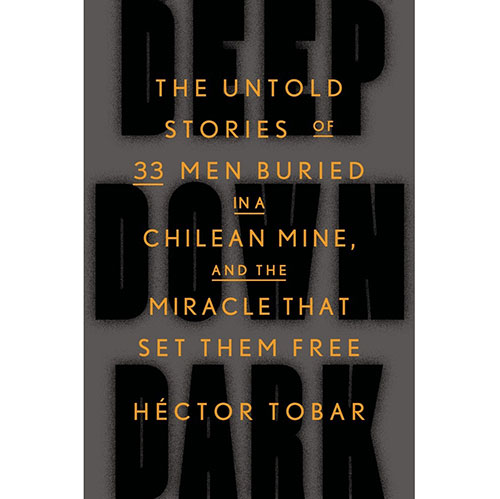 ---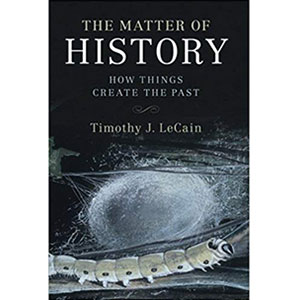 "The Matter of History: How Things Create The Past" by Tim LeCain
"Tim LeCain's 'The Matter of History: How Things Create the Past' argues that humanity, and humanistic studies, must situate themselves within the material world, that we can no longer think of ourselves as somehow separate from the physical world, above it, special ('I think, therefore, I am.'), but that we humans are just as embedded in and formed by our material world, being as much a product of our environment as we impact it. This new-materialist approach informs my own work on such diverse subjects as coffin reuse and gender and power. Indeed, my own feminism has been formed by just such a materialist approach, in form of evolutionary biology, which does not mean gender essentialism, but acceptance that human social systems are formed through environment, economics, and physicality."
Recommended by: Celebrated Egyptologist Kara Cooney has just released "When Women Ruled the World," a dramatic narrative that explores the lives of six remarkable female pharaohs — from Hatshepsut to Cleopatra — who ruled with absolute power. Her book explores why there have been so few female leaders through the ages, and what we can learn from ancient Egypt's example. A professor of Egyptian Art and Architecture at UCLA, Cooney co-produced the television series "Out of Egypt," which aired on the Discovery Channel and is now available online via Netflix and Amazon.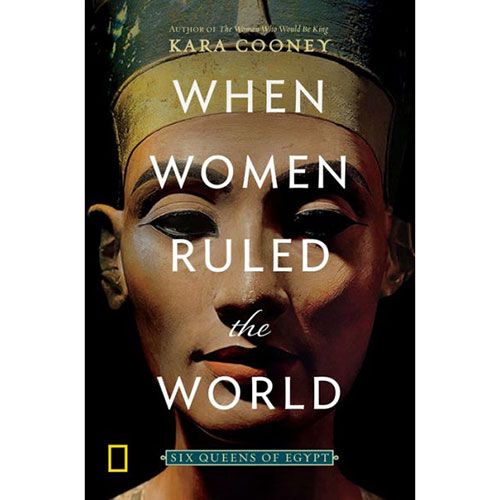 ---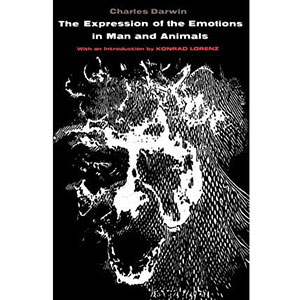 "The Expression of the Emotions in Man and Animals" by Charles Darwin
"This is the single best book ever written about the expressions of emotions. Most people don't know that Darwin wrote such a book, as he is famous for his book, 'On the Origin of Species.' But he wrote this book after his five-year voyage on the Beagle when he knew he could understand people's expressions regardless of their culture."
Recommended by: Dr. Paul Ekman is a world-renowned psychologist at UC San Francisco, best known for his groundbreaking work on facial expressions and emotion. The author of fourteen books, including "Telling Lies" and "Emotions Revealed," Ekman provided both inspiration and scientific expertise for the hit television show "Lie to Me." He and his daughter, Dr. Eve Ekman, recently collaborated with the Dalai Lama to create the Atlas of Emotions, an online tool that helps people recognize and understand their feelings.