January 23, 2020
UC Newsroom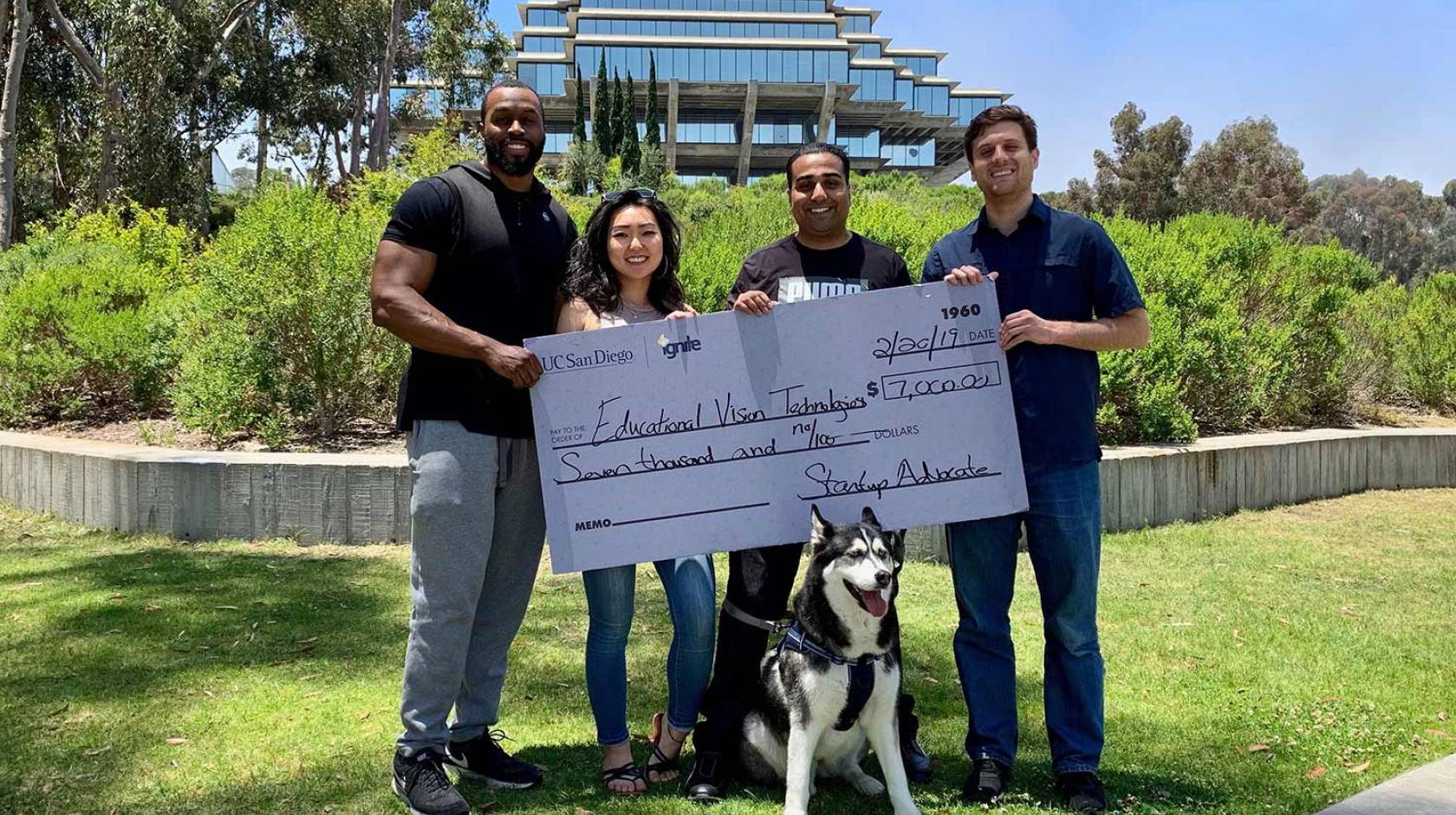 The University of California has selected five finalists for its 2020 UC Startup Pitch Showcase, to be hosted at the fifth annual Global Corporate Venturing & Innovation (GCVI) Summit in Monterey, Calif., from Jan. 29–30, 2020.
The finalists have won the opportunity to pitch their fledgling companies to more than 900 business leaders and venture capitalists. They are also in the running for $10 million in funding and additional pitching opportunities.
UC's Office of Innovation and Entrepreneurship has partnered on the event with Extreme Tech Challenge (XTC), a nonprofit devoted to promoting education and science through its global startup competition. The contest is designed to help young entrepreneurs create new technologies and innovations that benefit humankind.
Inspired by the United Nations' 17 Sustainable Development Goals, XTC provides top contenders the funding, strategic partnerships and mentorship they need to pioneer technological breakthroughs and help power a sustainable future.
XTC will select one UC finalist for its regional competition, which includes the opportunity to pitch to its global investor community and be in the running for up to $10M in funding.
The competition was open to alumni, faculty and students across the 10-campus university system. The UC Office of the President's Innovation and Entrepreneurship team solicited nominations from across UC's vast startup landscape, including more than 60 different accelerators and incubators.
Contestants representing all 10 campuses entered the competition, with the five finalists selected by the Innovation and Entrepreneurship team and investors from Samsung Catalyst Fund for their unique innovations and creativity. In keeping with XTC's mission, all five have launched startups that are working to improve people's daily lives. They are:
BioTrillion (UC Berkeley)
BioTrillion is developing BioEngine4D™, a mobile digital biomarker platform for detecting developing diseases. Through machine learning and artificial intelligence, disease development and response to drugs can be measured, resulting in earlier disease detection and accelerated therapeutic development.
Cayuga Biotech (UC Santa Barbara)
Cayuga Biotech is a startup developing novel hemostatic drugs and devices to reduce uncontrollable bleeding, a leading cause of death from traumatic injuries. The treatment uses nanotechnology and biomaterials to accelerate the body's natural coagulation process to limit blood loss, save lives and minimize recovery time post-injury.
Educational Vision Technologies (UC San Diego)
The fully-automated platform of Educational Vision Technologies generates online classes to enhance student success. By capturing, distilling and connecting educational information, educators can save money and time in the creation of online courses.
FarmSense (UC Riverside)
FarmSense is an agricultural smart trap using optical sensor technology to monitor insects in the fields. FarmSense's patented algorithm captures flying insect signals from the field and transmits this categorized data, along with environmental information, allowing early detection to reduce pesticide use and increase crop yields.
TomoCredit (UC Berkeley)
TomoCredit provides a credit card for immigrants and students who do not have a credit score. TomoCredit uses a data aggregator to assess cash flow data to determine an applicant's creditworthiness, allowing this demographic to access and build credit.
"A big congratulations to these five finalists — and our heartfelt thanks to the applicants, judges and XTC," said Victoria Slivkoff, UC's global head of strategic partnerships for innovation and entrepreneurship. "The high quality of the entries reflects UC's role in driving California's global leadership on innovation."
"We take great pride in the impact that UC innovators have on sustainability and improving the lives of people around the world. We are excited to partner with XTC this year — and its valuable resources, strategic partnerships and global network — to help UC innovators harness the power of technology to address the world's most pressing challenges."
The 2020 UC Startup Pitch Showcase is a continuation of the "I am a UC entrepreneur" competition launched in 2016 to highlight the impressive work of the university's student, faculty and alumni entrepreneurs.
For more information about innovation driven by the UC system, visit
www.ucop.edu/innovation-entrepreneurship.