March 4, 2016
Erin Greenfield
,
UC Newsroom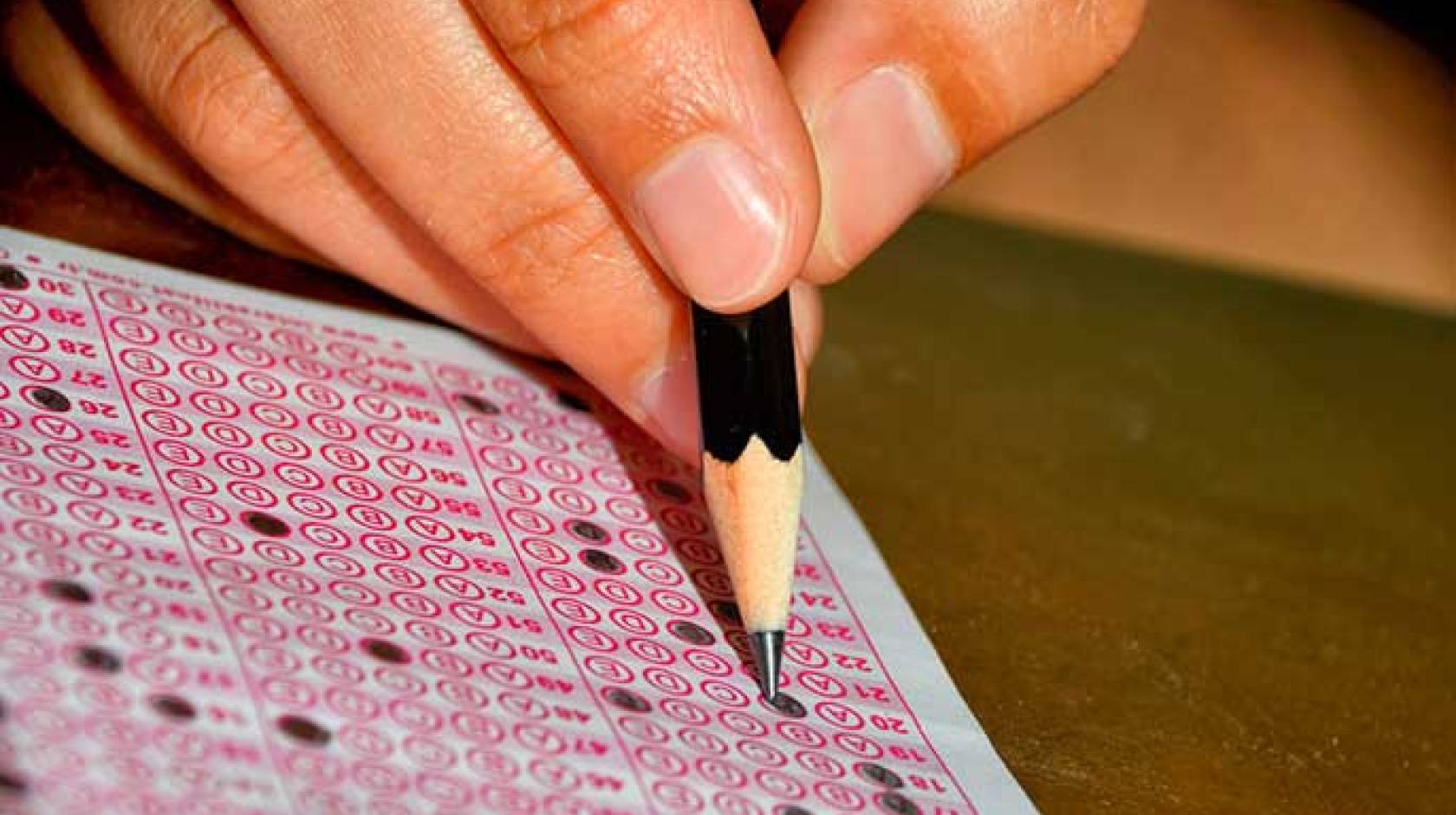 Martinet. Pulchritude. Adumbrate.
Spending countless hours memorizing obscure vocabulary words is a fate suffered by many high school students preparing for the SAT college-entrance exam. But with the new test coming in spring 2016, this rite of passage may become anachronistic. Last year, the College Board, which administers the SAT, announced significant changes to the exam to better assess students' readiness for the academic challenges of college.
This means that if you're currently a junior in high school, you'll face an entirely different exam than your senior peers — one that will be more closely tied to the skills that you'll need in college and your career, according to the College Board.
But before you start burning your flash cards, here are five things you should know about the new test:
UC applicants must still write an essay. Although the essay section will be optional for most test takers, UC will require it for admission. The new essay will be 50 minutes (versus 25 minutes) and will require students to use evidence in order to make an argument about a written passage.
A perfect score will be 1600. Scores will return to the well-known 400 to 1600 scale.
Goodbye, "SAT words"; hello, real-world language. Obscure vocabulary — popularly known as "SAT words" — will no longer be a focus of the exam. Instead, students will be expected to demonstrate that they understand the kinds of words that they might encounter in college courses (e.g., synthesis, empirical).
The verbal and math sections now will be based on material students may encounter in a college classroom. Students will analyze passages and solve equations pulled from a broad range of disciplines, including science, social studies and history.
There no longer will be a penalty for incorrect answers. No more worrying about those educated guesses! You will earn points only for questions answered correctly.