April 1, 2015
Alec Rosenberg
,
UC Newsroom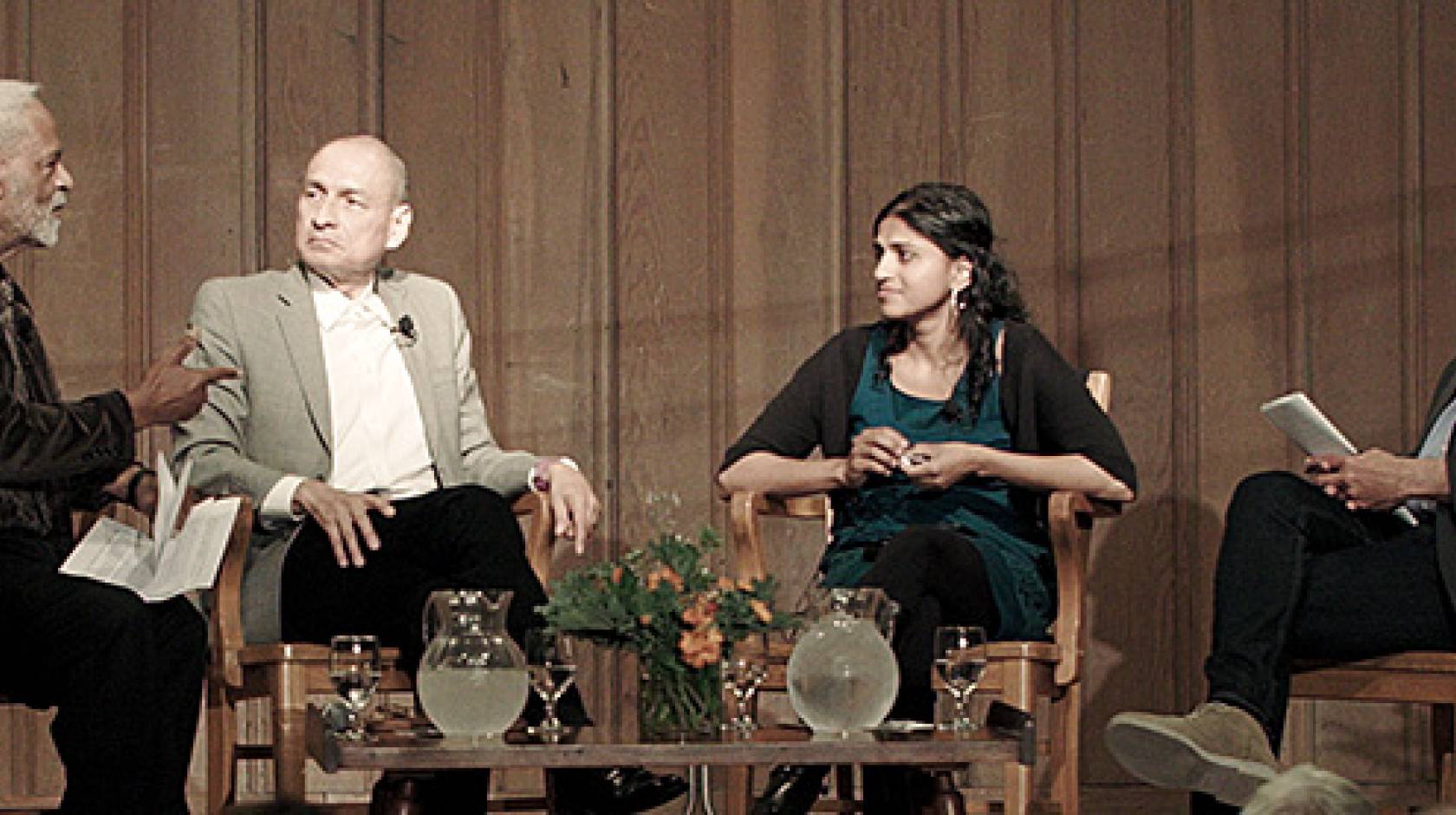 The food movement is building momentum, with justice becoming a key component, said influential panelists at a forum Tuesday (March 31) at UC Berkeley.
More than 250 people attended the forum, "Cultivating Justice in Food Systems: People, Power and Policy," sponsored by the Berkeley Food Institute with the UC Berkeley College of Natural Resources, Student Environmental Resource Center and UC Global Food Initiative.
The forum, part of the UC Global Food Initiative Food Equity Lecture Series, highlighted the importance of fairness in food systems and justice for farm laborers and restaurant workers.
"The biggest change (in the food movement) has been the inclusion of justice. This forum would not have happened five years ago," said panelist Mark Bittman, a New York Times columnist and food writer who is a distinguished visiting fellow with the Berkeley Food Institute. "What's justice? Fairness, equality, impartiality, righteousness."
While the food movement has focused on healthy eating and sustainable farming, speakers said that, like other social movements, the agenda also needs to address labor, power and policy.
Sustainable food, sustainable wages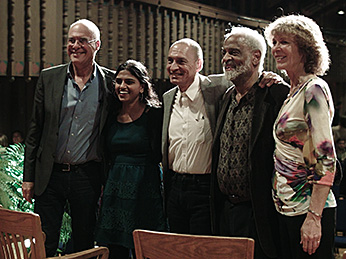 Panelist Saru Jayaraman, co-founder of the Restaurant Opportunities Centers United and director of the Food Labor Research Center at UC Berkeley, has fought for food worker rights for more than a decade. Once absent, now workers are part of the conversation in the food movement, she said, noting that the U.S. food system has 20 million workers with restaurant jobs being seventh of the nation's 10 lowest-paying jobs and farm workers the eighth-lowest.
"The food system is not a bad employer; it is the absolute worst employer in the U.S.," Jayaraman said. "There's no way to think about sustainable food without thinking about sustainable wages."
Jayaraman lamented that the federal minimum wage for tipped workers is only $2.13 per hour but is encouraged by other efforts to raise standards — and wages — for food workers.
"It's not just about (raising the hourly minimum wage to) $15," Jayaraman said. "It's fundamentally about power."
Human rights regarding food
Government policies have helped create a food system with power concentrated in big corporations, speakers said. To reform the system, government policies need changing, said panelist Ricardo Salvador, director of the food and environment program at the Union of Concerned Scientists. Salvador referenced a Washington Post op-ed he co-authored with Bittman, Michael Pollan and Olivier De Schutter that called for a national food policy, guaranteeing the right of every American to eat food that is healthy, green, fair and affordable.
"All of us are beneficiaries of a deeply unjust system," Salvador said.
The Berkeley Food Institute, founded two years ago, works to catalyze and support transformative changes in food systems to promote justice as well as diversity, resilience and health. Ann Thrupp, the institute's executive director, noted that March 31 was the birthday of labor leader and civil rights activist Cesar Chavez, co-founder of the United Farm Workers union.
"Consider how far we've come and how much work needs to be done," Thrupp said. "It's a tall order, but I feel we are working on these issues together."
Tackling big issues
Bittman praised the Obama administration for improving school lunch nutrition.
"I think there are issues that are big and winnable," Bittman said. "We need to focus on big issues."
Moderator Troy Duster, a UC Berkeley sociologist and Chancellor's Professor, likened the food movement to the civil rights movement.
"No movement is as coherent as it appears from the outside, and no movement is as incoherent as it appears from the inside," Duster said. "Justice comes out of a full understanding of the movement."