Former street kid fulfills educational promise with Ph.D.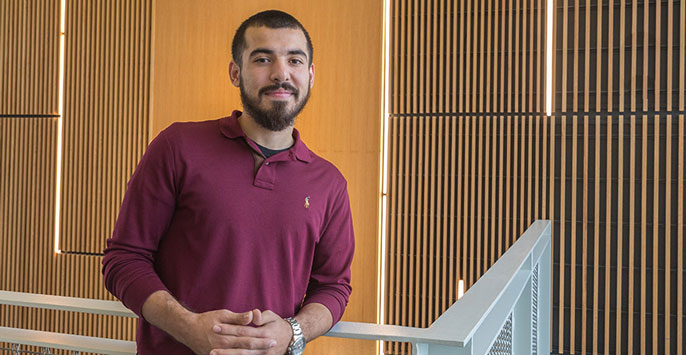 As a teenager in Merced, Marcus Shaw lived a life marked by poverty, poor choices and indifference to education.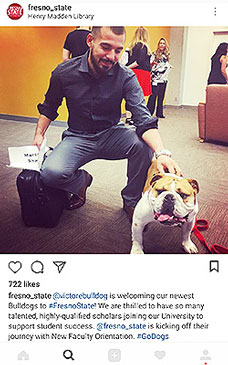 The idea of college — especially at the new UC Merced campus — seemed like an opportunity for someone else. Yet on Dec. 16, Shaw will participate in the university's first Fall Commencement ceremony and celebrate his dream of earning a Ph.D. in sociology.
Crediting UC Merced with much of his success, Shaw said the ceremony will be one of the biggest moments of his life.
"It's the culmination of so many things," he said. "Seeing that all in one moment will be pretty crazy."
Sociology professor Tanya Golash-Boza, his faculty adviser, said Shaw is the first student to graduate from the university with a doctorate in sociology. He's already an assistant professor of criminology at Fresno State and continues to pursue research focused on parental incarceration and its effect on families.
"We're very proud of him," she said. "He's an exemplification of the mission of UC Merced, especially in terms of its graduate programs."
An education falls apart — and comes back together
Shaw's story is one of redemption, commitment and the transformative power of education. Born in Merced to missionary parents, he spent about 10 years of his early childhood in England before returning to the states.
Back home, times were tough and his family ultimately split apart. He remembers eating government cheese and getting into fights, failing classes and eventually landing in a continuation high school.
Shaw was a junior when his best friend was killed — one of several friends who died violently by the time he was 16. Still others were sentenced to prison or the California Youth Authority.
In the days and months following his best friend's death, Shaw saw the suffering of that family. Yet his friends quickly moved on with their lives.
"That changed me," he said. The self-described street kid began to turn his life around partly by working to regain his footing in school. He took classes both in high school and at night in adult school, graduating from a traditional high school with a C average.
"He's an exemplification of the mission of UC Merced, especially in terms of its graduate programs."

— Tanya Golash-Boza, sociology professor
He was admitted to California State University, Stanislaus, through the Educational Opportunity Program and spent the first few semesters on academic probation. That was no problem; Shaw said his grades were all A's in those first two semesters.
In 2012, he graduated with a bachelor's degree in sociology and a minor in criminology. He tried but couldn't land a job as a social worker; Shaw thinks his troubled past might have played a part in that failure.
He decided to apply to UC Merced for graduate school and if he wasn't accepted, he said, he likely would have joined the Marines. He never had to face that choice.
"When I got into Stanislaus, that saved my life," Shaw said. "When I got into UC Merced, that also saved my life."
From life saved to life-saving research
Before his doctorate, Shaw earned a master's in social sciences from UC Merced. He said a strong, supportive and challenging faculty helped provide a great education and solid foundation for his future.
"The transition to Fresno State has been easy because of my training at UC Merced," Shaw said. He teaches courses in juvenile delinquency and community-based corrections, and plans to add a service-learning component to his classes.
"The transition to Fresno State has been easy because of my training at UC Merced."

— Marcus Shaw
His interest in those subjects stems from his background. Shaw's research revolves around the areas of intergenerational equality, critical criminology, immigration and educational mobility. Through statistics and in-depth interviews, he is exploring the effects of parental incarceration on the next generation. He hopes to write a book.
Golash-Boza described parental incarceration as a newer area of focus for a small cohort of scholars.
"It's a very timely and important area of research," she said, especially in a region with many prisons.
Shaw is committed to giving back to the San Joaquin Valley and is proud of earning all of his college degrees in the region. He's especially grateful for the opportunity to attend UC Merced and to remain in the area.
"It means a lot to me to be here," he said.