February 22, 2018
Nicole Freeling
,
UC Newsroom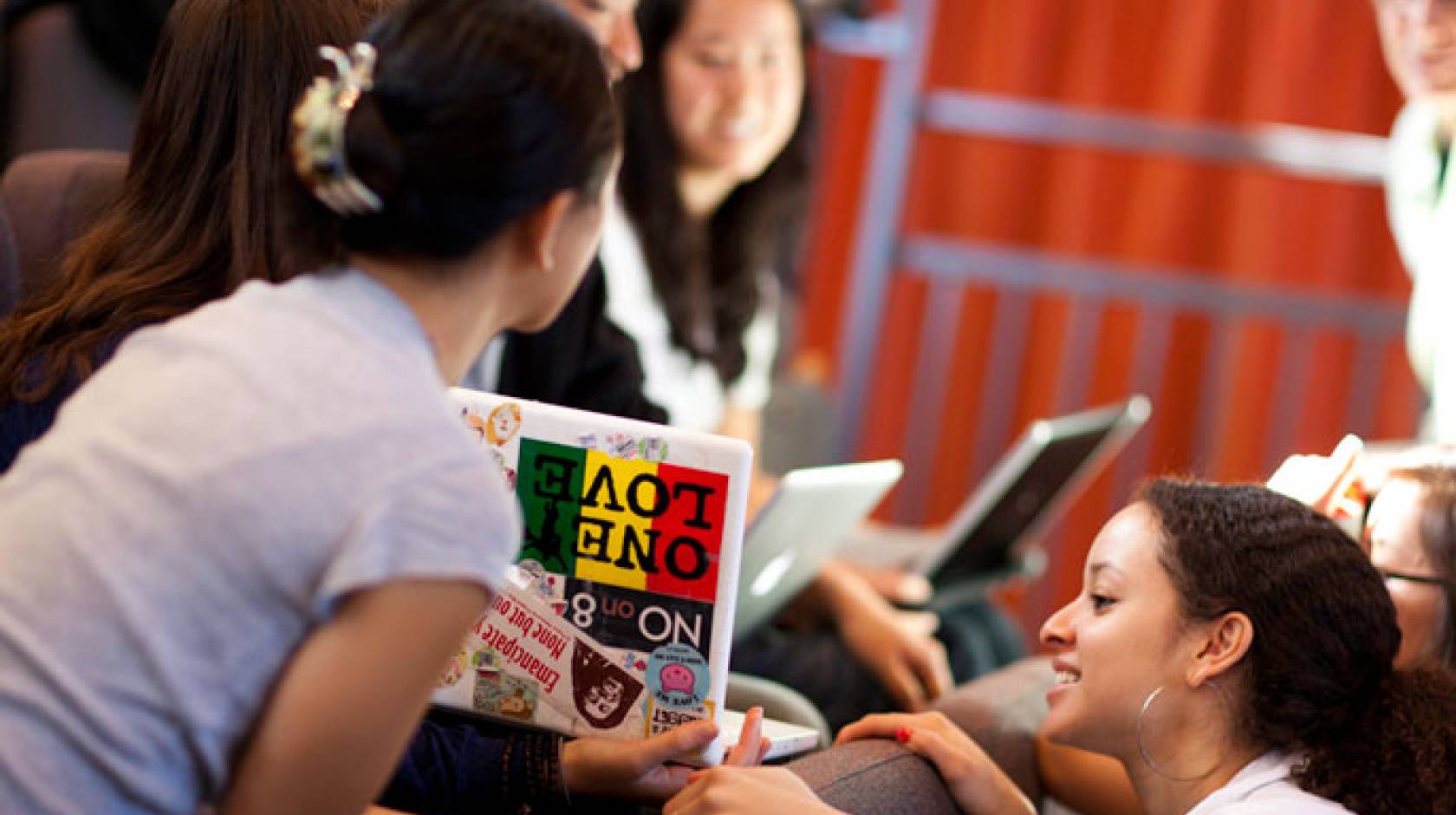 Credit: University of California
La Cañada High School student Peter Tran is proud to have completed his first Advanced Placement class, in psychology, with the highest marks of any student in his class. But what he is most excited about is that he was able to take the class at all.
A bright and curious teen, Tran has severe autism that makes it hard for him to sit for tests or be in class with other kids. Up til now, the 10th grader has been focused on completing the classes required to graduate high school, with a patchwork of independent study, special education classes and home schooling with the help of a school aide and his mother, Joyce Show.
But after discovering a free online course platform called UC Scout, Tran has higher ambitions. Along with AP psychology, he has also taken biology and geometry classes, and is considering taking an AP science course next term.
Now that he's discovered UC Scout's online classrooms with their chat and mute functions, Show said, her son no longer has to dread the sensory overload of the classroom, and is eager and excited about attending class. He's even looking beyond high school to the possibility of earning a college degree.
"This has changed our lives," said Show. "It's opened the door to all kinds of things we didn't even know were possible for him."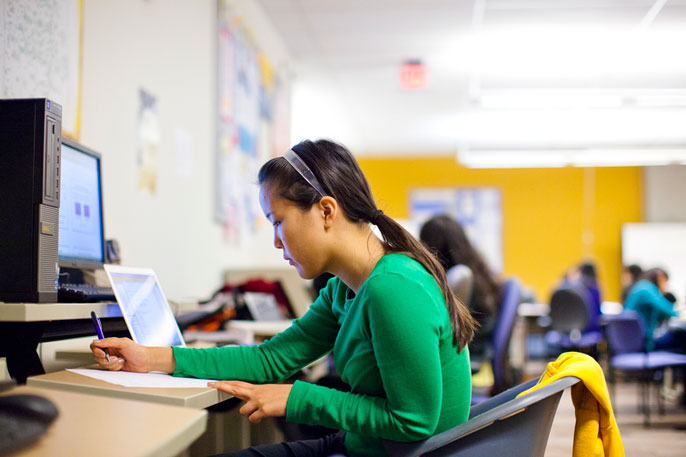 UC Scout provides high-quality online courses — free to California public high schools and students — that enable students to access the courses they need to be eligible and competitive for college.
Funded with $4 million from the state, UC Scout has recently expanded its course offerings. It now offers 65 state-of-the-art classes, including a complete catalog of all the "a-g" requirement courses that students need for UC and CSU admission, as well as 26 advanced placement classes.
New additions include an array of lab classes like oceanography and AP physics, and an arts curriculum that includes 3-D design.
Students can access the courses anywhere with an Internet connection — from the school computer lab or local library, to their smart phone, tablet or home computer.
"The assignments are so creative and engaging — diagram this, summarize it, write a story. They are really fun approaches to learning, that let students stretch themselves in all different ways," said Show. "This is going to make a big difference for a whole lot of kids."
While Tran's situation might be somewhat unique, thousands of students throughout the state face difficulty getting the college prep classes they need or want.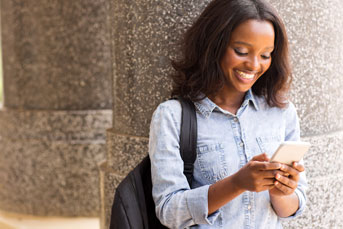 For many, the issue is simply one of geography.
Currently, 47 California public high schools do not offer the full "a-g" curriculum required for admission to UC or CSU schools.
Students across California also have unequal access to the AP classes that provide a competitive edge in college admission.
UC Scout aims to level the playing field and ensure that zip code or personal circumstance never keep students from being competitive for college admission.
The data show that it's needed.
While some schools — especially those in affluent areas — offer a wide selection of AP courses, eight percent of California students attend high schools that offer no AP classes at all. Another three percent attend schools with four or fewer AP offerings, according to data from the National Center for Education Statistics and the College Board.
UC Scout is free for California public school students who use it under the direction of a teacher at their school. For a small fee, students can also opt to take courses led by an accredited UC Scout instructor. Scholarships are available to help students cover the $169 cost for a class taken during a set term or $299 cost for courses taken at a student's convenience. In either case, students must work with their school to ensure the classes are credited and added to their transcript.
Schools also may freely access the platform and its materials, and use them to offer classes they might not otherwise have the resources to provide.
"This program is a critical tool to bolster college eligibility among California students, particularly those who attend schools with limited resources," said UC President Janet Napolitano. "We are grateful for the state's support of UC Scout and hope even more students will take advantage of the opportunities afforded by this easily accessible program."
Opening a world of options
In the last school year, almost 2,000 California students completed a Scout class, most with a grade of B or higher. More than 250 schools used the platform to expand the offerings available to their students.
One of those is Gridley High, a school of about 620 kids in a small, rural farm community about halfway between Sacramento and Chico.
The school has struggled to accommodate demand for courses beyond the core curriculum. While it offers basic Spanish, for example, it has no other languages to offer its students, almost half of whom already speak Spanish at home.
"If a student wants to take French or German or do AP Spanish and maybe get some college credit under their belt, we just don't have that," said Gridley High counselor Jesse Barajas.
Before using UC Scout, the school's best option was to refer students to the nearest community college, some 30 miles away.
"You've got students whose parents are leaving at 6 in the morning to go to work in the fields, who maybe work two or three jobs. It's just not realistic to assume our students can manage the transportation to community college," Barajas said.
"All of a sudden, we've got something that is extremely feasible we can offer our students, and all they need to be able to do is get online."
Students meet up at the local Barnes and Noble or Starbucks and work together in small study groups to take subjects ranging from biochemistry to French to an introduction to emergency medicine.
"It opens them up to subjects and interests they might not have even considered and which we would never have the resources to offer," Barajas said.
Getting kids back on track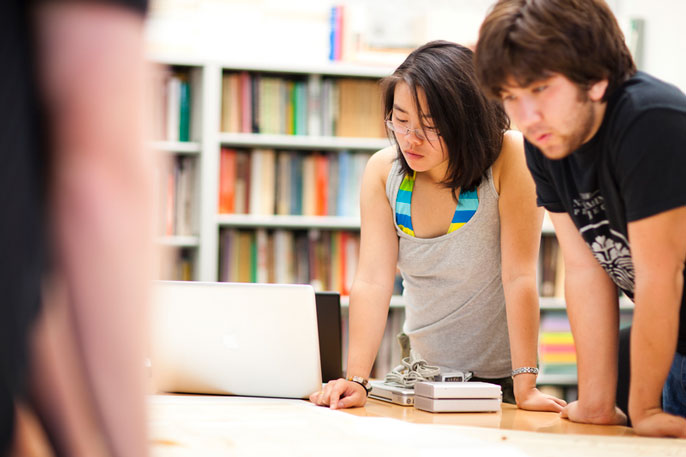 At School of the Arts and Enterprise in Pomona, Calif., UC Scout also helps kids get to college by offering a flexible option to make up courses they have failed or missed.
Located in a community with high rates of poverty and crime and low academic achievement, the performing arts-focused charter school is geared toward developing students' passions with courses like film-making, animation and dance.
But if they get behind in math or English, it's hard for them to find time to repeat the courses without missing out on other subjects they need, said independent study teacher Ebony Love.
She has been able to offer a "recovery track" using UC Scout. It gives students access to any class for which they need to recover credit, during the timeframe that works with their schedule.
The simple, straightforward way the courses are put together enables her to work through them with her students and provide them with guidance and support in virtually any subject.
"To have the flexibility to meet the needs of any student this way is incredible," said Love. "It has made my life as an independent study teacher easier and has given me the tools and platform to aid in their individual success."
"UC scout doesn't let you move forward unless you go in sequential order," she said. "The videos go exactly with each assignment. It's very user-friendly and straightforward."
Hands-on learning in a digital space
For Peter Tran, one of the best parts of UC Scout is the way the material is presented.
There is just enough information in each slide for her son to exactly digest the material without getting bombarded with too much information, Show said. The concepts are beautifully illustrated with animated environments that students can click around in and explore.
There are plenty of hands-on exercises as well, such as one which asked students to chew on Starbursts while holding their nose to see if they can identify the flavor. "You cannot tell if its lemon or orange or cherry — who would've guessed?" said Show.
"The people who put these courses together really understand the science of learning," said Show. "Every kid should get to learn this way. I can't imagine an easier way to get these concepts into your brain."