April 29, 2021
Nicole Freeling
,
UC Newsroom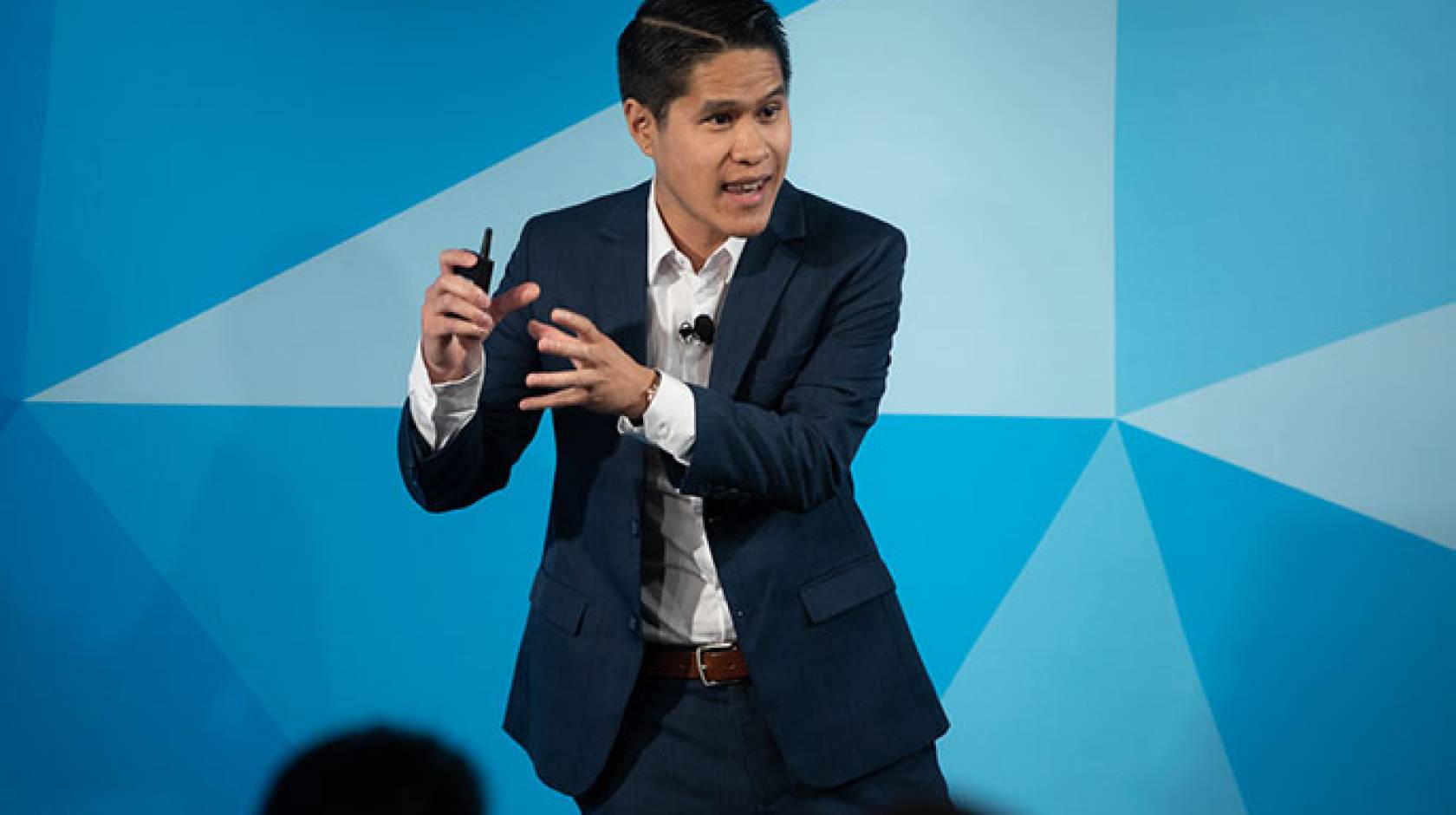 UC graduate students spend years on their research, but on Friday, May 7, they'll compete to wow viewers by summarizing their work in just three minutes.
UC President Michael V. Drake will emcee the annual Grad Slam contest, in which Ph.D. students in disciplines from music to metabolic biology present their work and its impact in a way that is both simple and succinct.
Each of the 10 contestants is already a champion in their own right, representing their campus from Grad Slam contests held earlier across UC campuses.
"Grad Slam is a great way for the public to sample the ingenuity, impact and talent of our UC graduate students," said Pamela D. Jennings, executive director of graduate studies at the UC Office of the President. "We're especially excited about this year's finalists, who represent a wide array of research in the humanities and sciences."
Now in its sixth year, Grad Slam gives graduate and professional school students a chance to hone their speaking skills and engage the public around the value of their research, while representing the breadth and depth of the work they do.
The contest is being held virtually this year as a safety precaution, with viewers from near and far invited to watch and gain insight into mind-bending research made simple.
Contestants will be judged by a panel of leaders in higher education, business, science, the arts and media. Viewers will also have a chance to weigh in and cast their vote online for audience favorite.
Winners will be announced at the close of the contest, after a lightning round of questions led by President Drake.
The top 3, along with the audience favorite, will receive a share of $14,000 in prize money, made possible by a donation from Thermo Fisher Scientific. The first-place winner will also take home the coveted systemwide trophy, the "Slammy."
But even for those who don't succeed in taking home a prize, participation in the contest is its own reward.
Past competitors say the contest has given them tools for successfully pitching their work to potential funders, employers and media outlets — and to finally be able to explain to friends and family what it is they've been doing all these years.
Altogether, hundreds of graduate students take part in Grad Slam contests held across UC campuses in the fall and spring. Participants get coaching in public speaking and communications.
Some hone their pitches with the aid of acting coaches and theater departments. Others spend hours practicing and refining their talks for a patient audience of roommates and family members.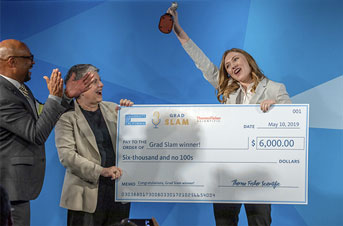 Reigning Grad Slam champ Katie Murphy, a plant biologist at UC Davis who won the 2019 contest (it was cancelled in 2020 due to the pandemic), relied on feedback from her mom and dad.
"I think about research all day and all night, and I often talk to them about it," said Murphy. Before competing in Grad Slam, though, she'd never broken it down for them in a way they could fully understand.
Now, she said, she is better able to share her findings not only with family, but with those who can directly benefit from her research.
"I love being able to share my excitement about what I do with other people," Murphy said.
"I think it's something every graduate student should do, to be able to communicate their research succinctly, with the goal of exciting people and sharing the most important facts about what they do."