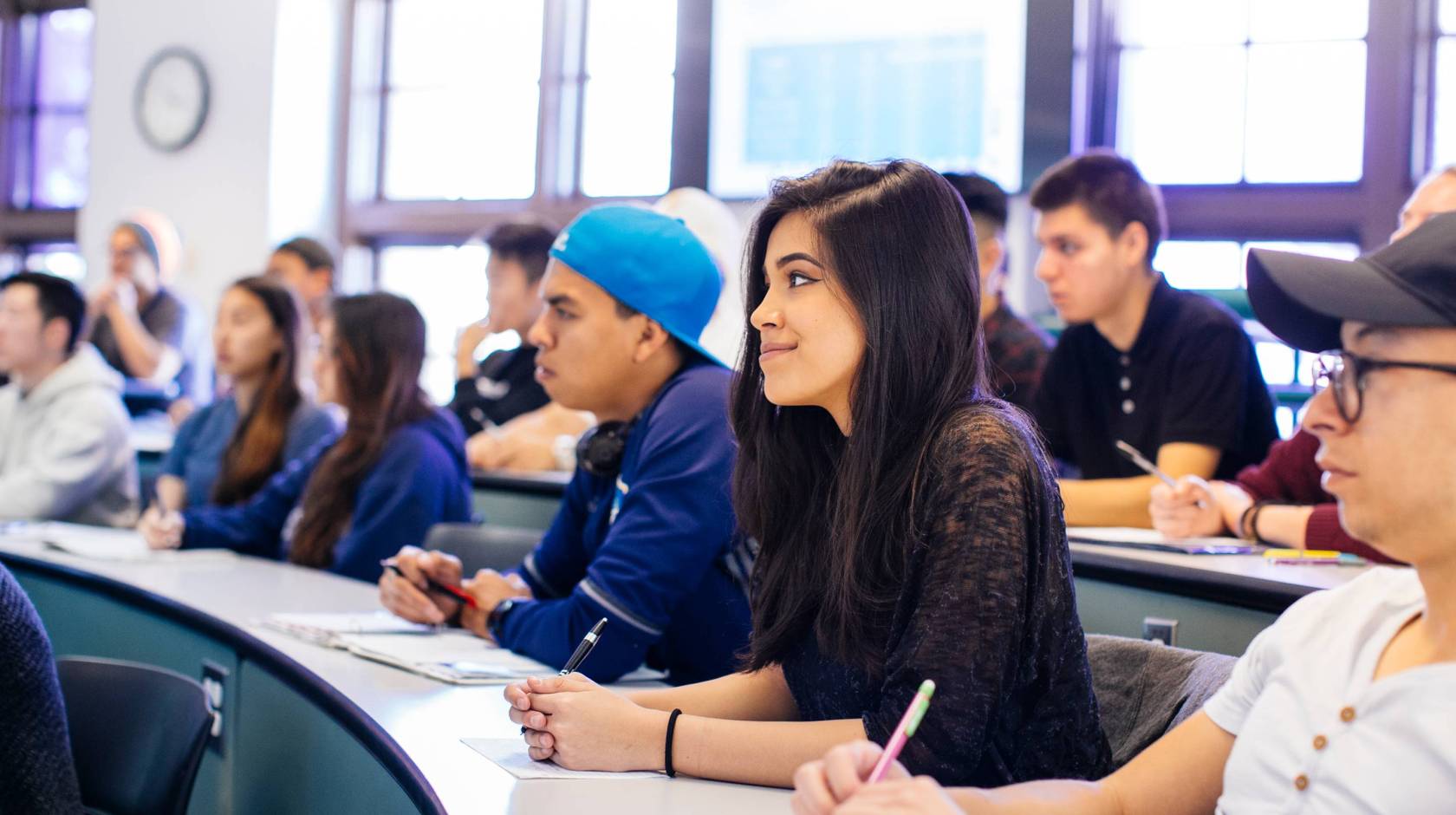 Credit: Elena Zhukova/University of California
Can I afford it? For millions of students completing college applications this fall, that's a question that looms large.
With rising inflation and economic uncertainty, families are taking an especially hard look at the cost of higher education. For many, cost is the deciding factor in where to pursue a degree — or even whether to go to college at all.
But prospective UC students can take heart. Already more than half of California undergraduates get enough grants or scholarships — money that doesn't need to be paid back — to cover all their systemwide tuition and fees. And UC has just adopted new measures that make costs even more manageable.
That includes expanding financial aid to cover more families, keeping tuition stable over the course of a student's education and opening new paths for students to graduate debt-free.
Today, 55 percent of California undergraduates have their tuition and fees fully covered through federal, state and UC-funded financial aid programs, and 70 percent get grants and scholarships that cover some portion of the cost.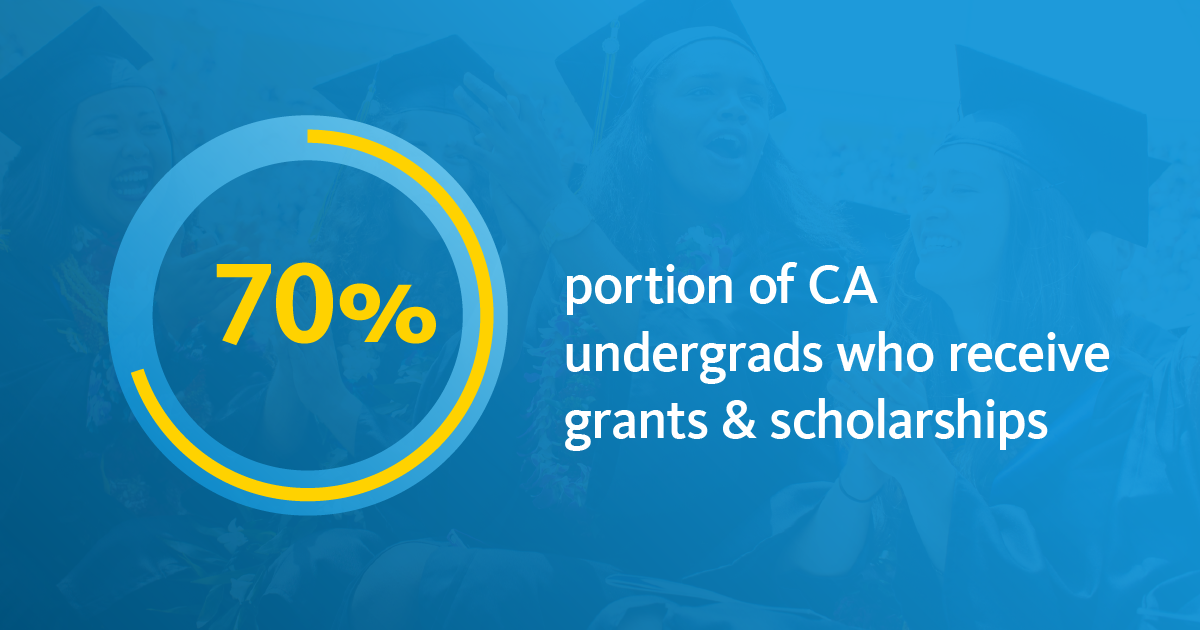 Now, increases in federal and state funding, as well as from UC's own coffers, are expanding that support even further.
Under the state's recently expanded Middle Class Scholarship program, families with incomes up to $201,000 are now eligible for help with college costs. And this year, Congress approved the largest increase to the Pell Grant for low-income students in over a decade.
UC has also enacted a new policy that sets undergraduate systemwide tuition and fees at the time a student enrolls, with the expectation that those charges will stay flat during a student's college career. 
All these efforts are part of UC's audacious goal to provide a path to a debt-free education by 2030 to any California undergraduate student who wants it.
"We know that cost is the No. 1 concern of many families when it comes to college," said UC President Michael V. Drake, M.D. "In partnership with state and federal lawmakers, we're doing all we can to ensure that the life-changing opportunity of a UC education is open to everyone, regardless of income."
Here are some ways UC is putting college within reach.
1. Tuition that is stable and predictable
UC has made it easier for families to anticipate college costs — not just for the first year but over the course of a student's education.
Sudden, unexpected tuition increases place a huge burden on students and their families. To remedy this, the UC Regents adopted a tuition model that sets the cost of tuition for each incoming class.
Under the plan, students can expect their tuition to remain the same throughout their studies, for up to six years for freshmen and four years for transfer students.
The majority of UC students graduate in four years, but the plan even provides stability for those who take a bit longer to graduate.
"At UC, students and families can have peace of mind that tuition isn't likely to increase dramatically while they're in school," said Shawn Brick, executive director of student financial support at the UC Office of the President.
The new tuition model will make a big difference for families, said Carla Serratos, a counselor at Woodland High School near Sacramento, who has helped hundreds of students plan for and pursue higher education.
"It's important for families to know what the bill is going to be and not have the fear that's going to change dramatically. It helps families plan to know what they need to pay and what they need to save," she said.
— Student snapshot
Jordynn Lewis, UC Merced, freshman, public health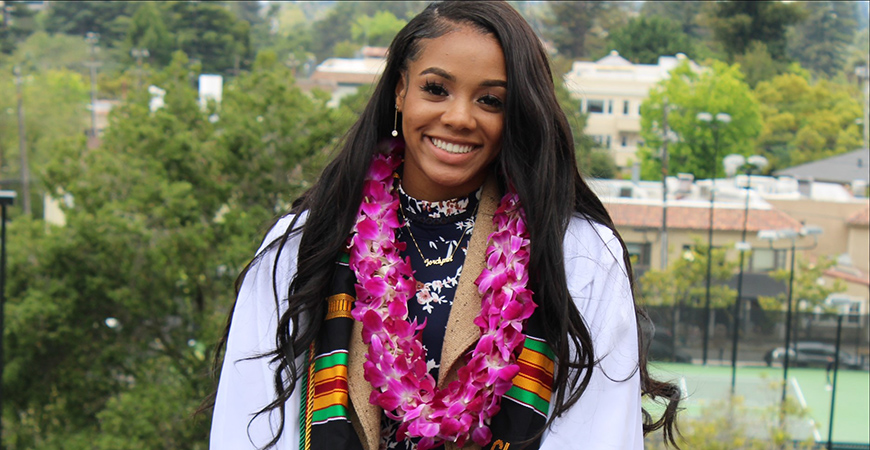 "I'm really excited about going to UC Merced and starting on a new journey to adulthood.
"When we did the math on the difference between UC Merced and the other schools I was considering, it was the right price match. Knowing my tuition shouldn't go up definitely puts my mind at ease.
"I see this as an investment in my future. I want to develop my leadership skills and be my own boss someday. I know I'll learn so much and have so many more opportunities as a result of what I learn here. "
—
2. Financial support for those who need it most
UC's Blue and Gold Opportunity Plan already covers the full cost of tuition and fees for families with incomes of $80,000 or less.
Now, the university has doubled down on efforts to be accessible to the most economically vulnerable students and those historically left out of higher education.
UC and the UC Student Association are part of a coalition pressing Congress to double the amount of the maximum Pell Grant, the primary source of federal financial aid for low-income students, so that it reaches $13,000.
This year, Congress passed a funding increase to the program equivalent to $400 more per year for eligible students. A proposal is pending to increase it by another $500 next year.
That, together with strong support from the state and greater investment of university dollars, has enabled UC to provide up to $2,000 more in aid to cover living expenses for its lowest-income students.
"This is really a holistic movement to make California public universities more affordable," said Aprí Medina, associate director of Student Financial Support with the UC Office of the President.
"We have the federal government, the state and UC all coming together to provide additional resources so that more students can envision college as something they can achieve and afford."
— Student snapshot
Iris Hinh, UCLA, Class of 2020 grad, political science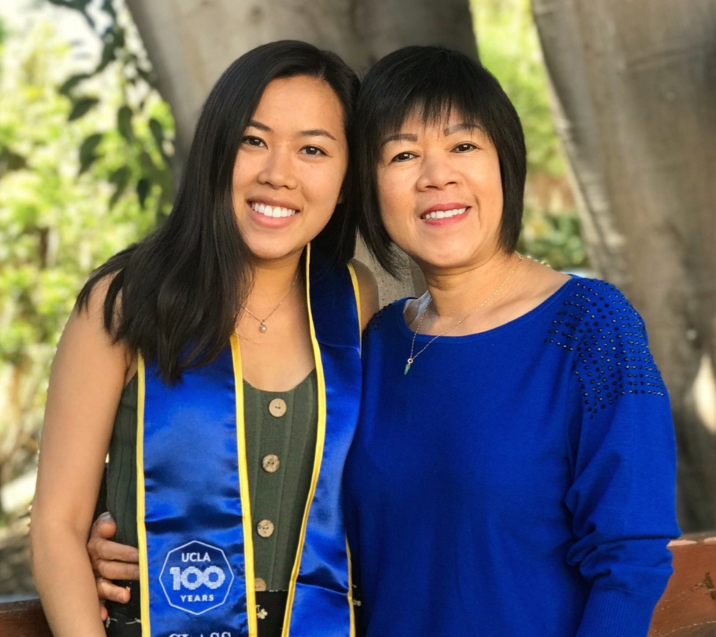 "My parents were both Vietnam immigrants, and I was raised by a single mom who works as a barber. When I applied to college, I didn't know much about how to pay for an education.
"The Pell Grant, federal work study and the Blue and Gold Opportunity Plan were all very important in making college affordable for me. With that aid, I was able to graduate debt free. Any additional living expenses, I was able to cover by working as a Resident Advisor in the First to Go living and learning community, a dorm floor dedicated to first-gen college students. That was an important experience, to be able to mentor other students.
"I also applied to the DC Fellows program and received a $5,000 scholarship to participate in a summer program and internship in Washington, D.C. It convinced me I wanted to stay and live in this city and go into political science.
"My college degree is something I wouldn't trade for anything. It wasn't just the academics, but the passion students have for everything from hockey to quidditch to mock trials, and all these people pursuing their ambitions. It develops you in such important ways."
—
3. Expanding aid for middle class families
There is also good news for many families who have typically been above the income threshold to qualify for need-based aid: A major expansion of the state's Middle Class Scholarship is opening avenues of support for families with incomes up to $201,000.
As living and higher education costs have risen across the U.S., middle class families who don't meet the threshold to qualify for many state and federal programs have been especially squeezed. The California legislature introduced the Middle Class Scholarship in 2014 to address this problem.
This year, the state approved an almost fivefold increase in the program.
Through that effort, thousands of middle-class UC students will receive welcome notice this fall of additional financial aid.  
That higher level of support will also be a boon to students applying to UC in coming years, including anyone applying for fall 2023. The state has committed to continuing to fund the program and may even expand it further in coming years.
"The state's support for middle class families is great news for Californians, and a huge step toward keeping the state's public universities accessible," Brick said.
"In 2021, roughly 11,700 UC students were supported by the Middle Class Scholarship. This year, we expect 100,000 of our undergraduates to be eligible. That support directly reduces the cost of their education and doesn't have to be paid back," Brick said.
4. Reducing — or even eliminating — student debt
The state's investment is part of a shared goal among California lawmakers and UC leaders to make it possible for all California undergraduates to complete college without taking out any loans, should they choose to go that route.
Under the plan, which UC leaders hope to have fully enacted by 2030, California students could meet all their college expenses — including housing, food and living expenses — through a combination of financial aid that doesn't need to be paid back and working 15 hours a week or less.
That amount of work is considered manageable while leaving students ample time for their studies.
"Almost half of our undergraduates earn their degree without taking on any debt. That's a great record, but we want all our students to have that option," Drake said.
UC has partnered with the state on a program to provide more robust work opportunities on campus to help ensure that students' working hours are related to their course of study or career interests so that work-study jobs serve as valuable resumé-boosters.
Students at participating campuses can also apply to participate in the Californians for All College Corps. Launched this year, the program pays $10,000 to students who complete a year of service in areas such as climate action, K-12 education and COVID-19 recovery.
"Studies show that many students benefit from the structure of a limited number of work hours, as well as getting experience that can help them launch their career," Brick said.
"We also know working isn't advisable or feasible for all students. For those who do opt to borrow money for college, this plan can reduce the amount of debt they take on," he said.
— Student snapshot
Kevin Si, UC Irvine, Class of 2022 grad, education sciences and social policy & public service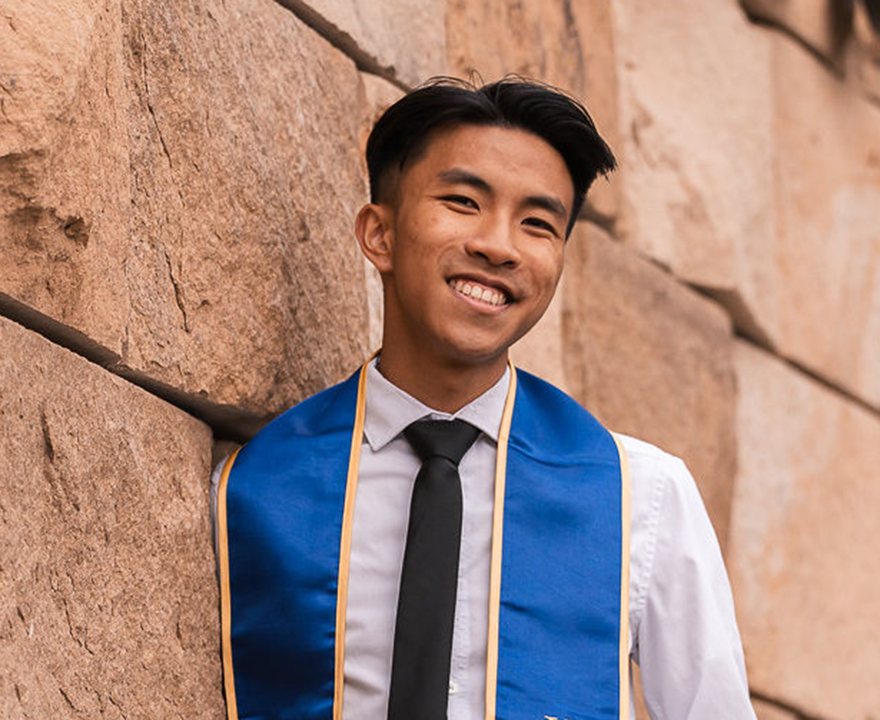 "As a first generation, low-income student, cost was something that was always on my mind.
"I was definitely shocked to see how affordable UC was. My tuition was paid for by the Blue and Gold Opportunity plan. My financial aid package essentially covered my four-year education.
"I had a federal work-study award that allowed me to apply for on-campus jobs catered towards students, with a flexible work schedule. I was also able to receive stipends through programs such as Global Connect, where I went to local high schools and taught students about leadership. 
"They were great experiences. And as a result, I was able to graduate UC Irvine without any student debt."