April 25, 2018
Nicole Freeling
,
UC Newsroom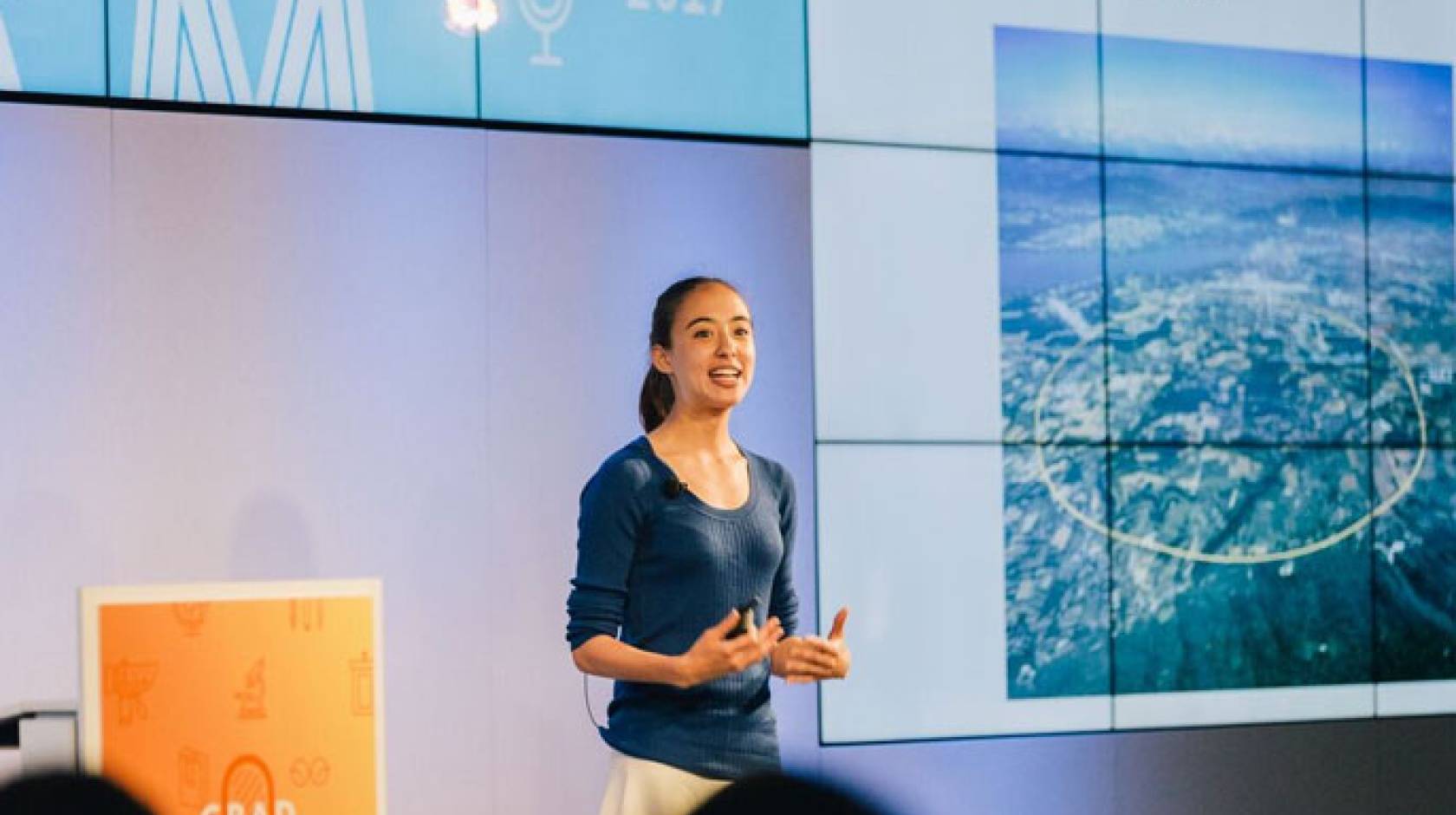 Master's and Ph.D. students are not usually known for keeping it simple. But at UC's systemwide Grad Slam contest on Thursday, May 3, at LinkedIn headquarters in San Francisco, 10 graduate students will test their ability to do just that.
The challenge: sum up years of research in three minutes flat, without boring or losing the audience.
Students in fields from the humanities to the sciences will attempt to wow with talks on subjects that range from how A-listers dressed in ancient Egypt to an at-home early detection system for cancer.
The contest, emceed by UC President Janet Napolitano, caps weeks of spirited competition across UC, as winners of campus events now face off in a grand finale. The prize? $6,000 and the systemwide trophy, known as the Slammy.
Competitors will be judged on their communications chops by a panel of leaders in media, business and academia. This year, for the second time, members of the audience and general public will also get to vote. Viewers are invited to watch the livestream, beginning at 10:30 a.m., and then vote online immediately afterward to select the audience favorite.
Winners will be announced at 1 p.m., including the audience choice award and the judges' picks for first-, second- and third-place.
"We're in the business of creating new knowledge, and discovering research solutions for big, global challenges," Napolitano said. "But the general public isn't always aware of the breadth and depth of UC's research enterprise, or how this work affects the lives of every single Californian. Grad Slam gives audiences a feel for that."
Giving scientists and scholars the tools to make their work — and its value — easily understandable is critical to ensuring that the public supports and trusts academic research, Napolitano said. "That is especially important today, as the future of federal research funding remains uncertain," she said.
Across the UC system, hundreds of master's and Ph.D. students take part in the contest. Participants get training, including workshops in public speaking and even improv theatre, that helps them learn to break down and explain their complex and sometimes arcane topics.
Those skills also help students collaborate across disciplines, garner public attention for their findings, land grants and jobs — even explain their work to family over Thanksgiving dinner.
And many say participating in the contest encourages them to look at a broader perspective of what their work is about and why it matters, something easily forgotten in the day-to-day toil of research.