March 25, 2021
UC Newsroom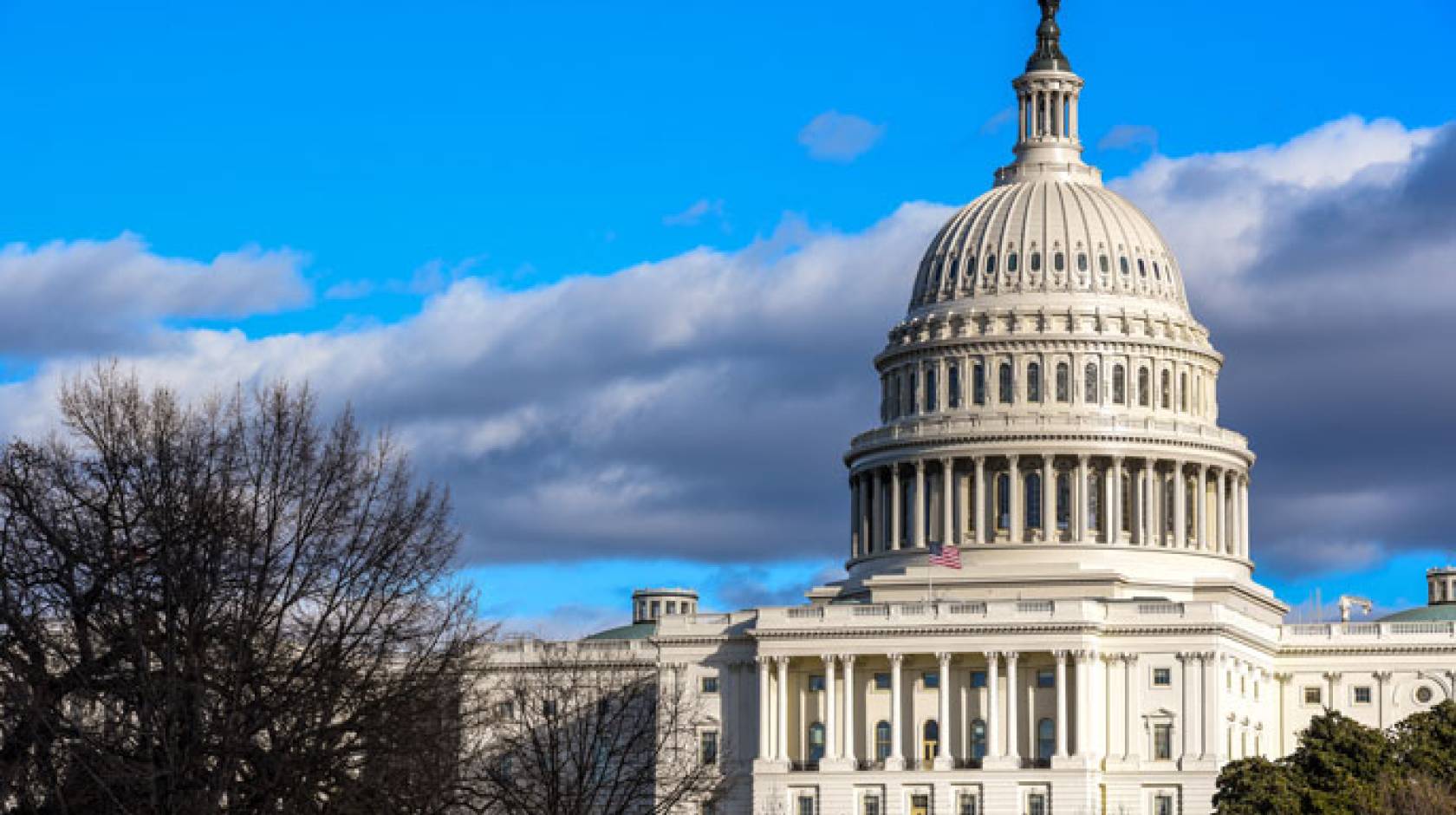 Nearly 1,200 colleges, universities and higher education organizations, including the University of California, joined forces this week in urging Congress to reinvest in Pell Grants, the federal aid program that helps millions of students afford college.
In a letter to Capitol Hill sent on March 25, the organizations call on Congress to restore the purchasing power of Pell Grants, noting that the share of college costs covered by the program is at an all-time low.
"We urge you to bring an affordable, high-quality college education within reach for all students by doubling the maximum Pell Grant," the letter said. "This long overdue investment will drive economic recovery, help address racial and economic inequities in college completion rates, and increase overall educational attainment."
All 10 University of California campuses, the UC Student Association, and the UC Graduate and Professional Council have signed the letter, which was organized by The Institute for College Access and Success (TICAS).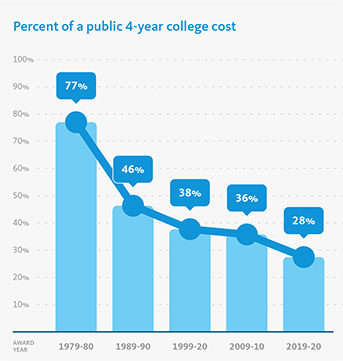 The letter to Congress is just the latest action behind a growing national movement to ensure that college opportunity is available equally to every student who puts in the work to be college eligible.
At UC, where 35 percent of undergraduate students receive Pell Grants, thousands of people have signed a petition asking Congress to double the maximum Pell Grant award over the next three years, from $6,495 to $13,000, and then index the grants to inflation. The effort was initiated in February by UC leaders in partnership with the UC Student Association.
"The financial challenges that so many students face — especially now in a global pandemic — have been amplified due to the decline in buying power of programs like the Pell Grant," said UC President Michael V. Drake, M.D., during a briefing with more than 100 Capitol Hill policy staffers that was organized by the UC Student Association. "There's really no better time to highlight the immediate, positive impacts that doubling the Pell Grant would have on students across the country than now."
Pell Grants help nearly 7 million low- and moderate-income students attend and complete college. Most recipients come from families with annual incomes of $50K or less. The grants are especially critical for students of color: Nationally, nearly 60 percent of Black students, half of American Indian or Alaska Native students, and nearly half of Latinx students receive Pell Grants.
"By re-investing in the Pell Grant program, Congress can ease the student loan burden, help students meet their basic needs and boost college opportunity in communities that have often been left behind," said Chris Harrington, associate vice president for Federal Governmental Relations. "Doubling the Pell Grant is essential for ensuring that college is accessible for everyone, regardless of race or income."