July 19, 2017
Andy Murdock
,
UC Newsroom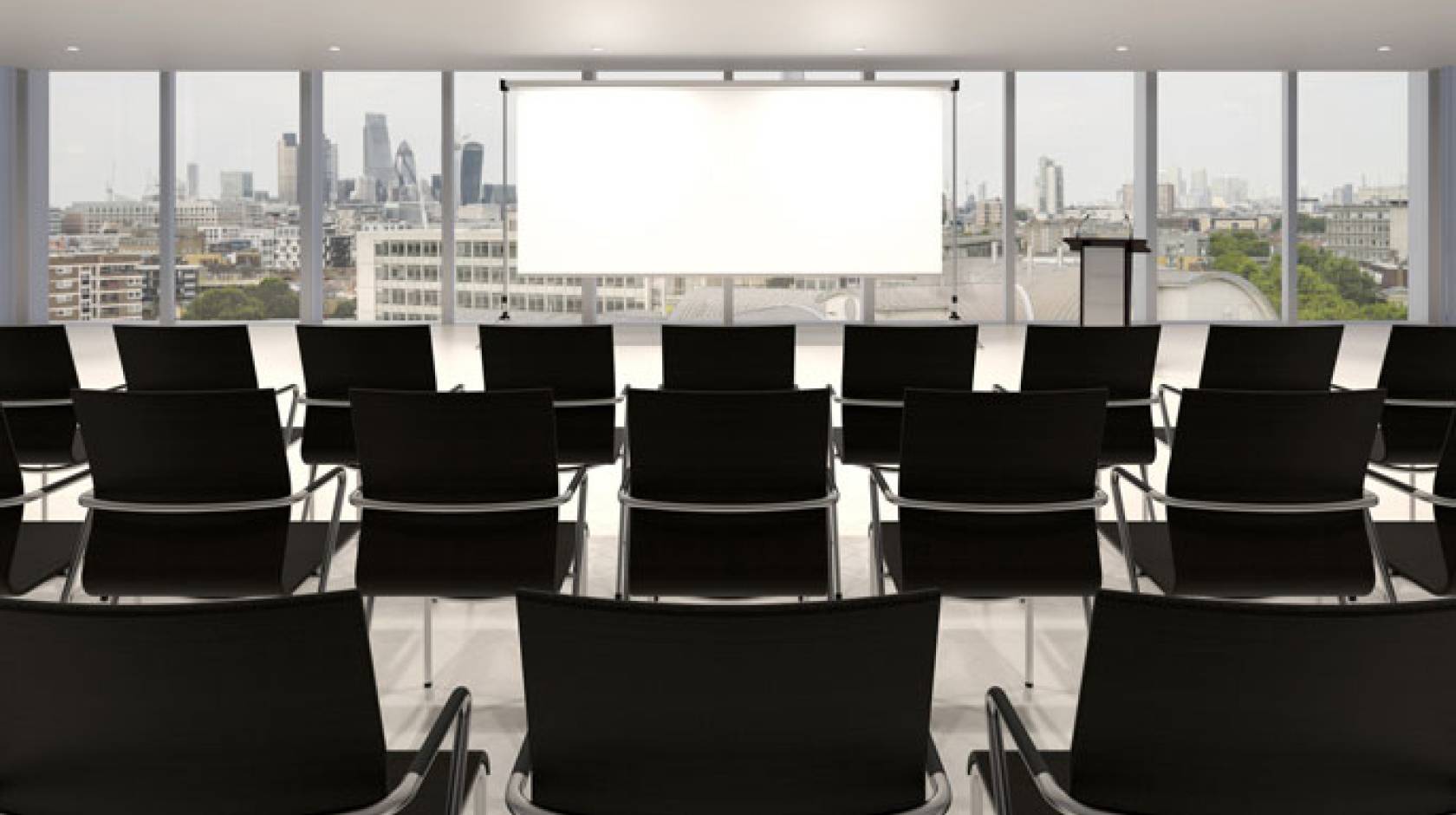 Credit: Thomas-Soellner/iStock
A conference wrapped up recently at UC Santa Barbara, but this was not a typical academic conference. There was no mess to clean up at the end: no coffee-stained tablecloths and muffin crumbs. The attendees were from campuses all across California, but no one had to rush to catch a flight home. The cost of the conference: essentially free. The carbon footprint of the conference: nearly zero.
John Foran, professor of Sociology and Environmental Studies at UC Santa Barbara, was part of the team that put on the recent UC-CSU Knowledge Action Network Conference as part of UC's Carbon Neutrality Initiative.
Given the topic of the conference — developing resources for teaching sustainability, climate change, climate justice and climate neutrality to all California students from kindergarten through college — the idea of having people fly in, and contribute greenhouse gases in the process, seemed sadly ironic, if not "morally bankrupt," in Foran's words.
In fact, air travel to conferences, talks and meetings accounts for about a third of the carbon footprint for a typical university. For many professors who travel to multiple conferences and meetings per year, air travel can easily make up over half of their annual carbon footprint.
"Knowing what we know now, it's just not responsible to fly to conferences all over the world," said Foran.
For universities concerned about trying to reduce — or even eliminate — their carbon footprints, the problem of air travel is especially acute. Both the carbon footprint and the cost of air travel and honoraria have pushed many institutions to support virtual meetings, but traditional teleconferencing has proved a largely unsatisfying alternative. Dropped connections, inadequate bandwidth and other technological issues have made live video conferences a poor substitute for in-person attendance.
How to go (nearly) carbon-neutral
In 2015, Ken Hiltner, an English professor at UC Santa Barbara, wanted to host a conference on the environmental humanities and immediately bumped up against the emissions issue.
"It seemed hypocritical to do it as a traditional conference," said Hiltner.
Hiltner had taken part in several virtual conferences before, and he knew from experience that existing models were pretty lousy. So he reimagined how a virtual conference could work, with the idea of even going beyond the limitations of a traditional conference.
The model Hiltner developed is remarkably simple. Instead of live video broadcasts, talks are recorded in advance, using video cameras, computer cameras, or even mobile phones. When the conference begins, videos are posted all at once like a Netflix series, and the conference is left open for several weeks to allow participants to watch and engage in discussion on the website.
"Using pre-recorded talks solves a lot of problems," said Hiltner. "And the more I thought about it, I realized it opens up new possibilities."
Attendees can watch the talks any time they want, even multiple times. No one will be forced to miss talks in concurrent sessions. Questions and answers can be more thoughtful, and can link to references or visuals.
It also solves a systemic problem with traditional conferences that had bothered Hiltner for many years: lack of access. By removing the cost of travel, conferences are opened up to expert speakers from all parts of the world. For Foran, this gets at the heart of the matter: Climate change is a massive social injustice, and those most responsible for it cannot shrug off their obligations to the rest of humanity.
"In most conferences, the developing world is totally out of the conversation. We're losing out on the incredible amount of brain power across the globe," said Hiltner.
Other benefits have become apparent over time. Hiltner and Foran both found that presenters would put more time into a talk, and sometimes explore new, creative ways to present information, mixing in video or live demonstrations. The closed-captioning function of YouTube is yet one more benefit, making the talks accessible to hearing-impaired viewers.
Hiltner doesn't want to claim that this model is perfect: there's still a carbon footprint associated with hosting and watching online video, as well as powering the computers and devices needed for the conference. By his analysis, the carbon footprint of an attendee is around 1 percent of an attendee of a traditional conference; not zero, but not far off.
"So we call them 'nearly carbon-neutral conferences,'" said Hiltner.
But what about community?
As anyone who attends conferences knows, some of the most valuable time happens away from the talks, in informal conversations or networking events. Hiltner said that this is one of the most frequent concerns with any virtual conference model: the loss of direct human contact and community.
"It's true, you do inevitably lose something, but you gain so much more," said Hiltner.
While you may be separated in space, participants can make contact with anyone – including some of the best in their fields – an opportunity till now denied to much of the world.
"Not having direct human interaction with the audience and colleagues is a limitation, but it is a small price to pay, almost inconsequential, when we look at the overall value of getting ideas distributed on a global scale," said psychologist Jon Mills, who spoke at the first nearly carbon-neutral conference.
Some of the gains can be measured directly from the "nearly carbon-neutral" conferences that have been run at UC Santa Barbara to date. On average, the conferences' Q&A sessions generated three times more discussion than would happen at an average conference. Some sessions generated more than ten or fifteen times more discussion.
Hiltner thinks we might be underestimating how much community can be built in virtual contexts. While the concept of online community may sound strange to older generations, younger generations are already accustomed to this.
"The majority of millennials say that relationships online are every bit as important as face-to-face," said Hiltner, who noted that younger academics seem particularly drawn to the nearly carbon-neutral conferences.
How to host your own
For anyone considering running a conference along these lines, Hiltner has made it easy, with a nearly carbon-neutral conference practical guide and white paper that discusses some of the results of previous conferences and responds to frequently asked questions. Anyone familiar with WordPress can set up a website for a conference in about a day.
"Maybe others will adopt this model for conferences of their own," said Hiltner, "But if nothing else, I hope to get a discussion going on what we can do right now."