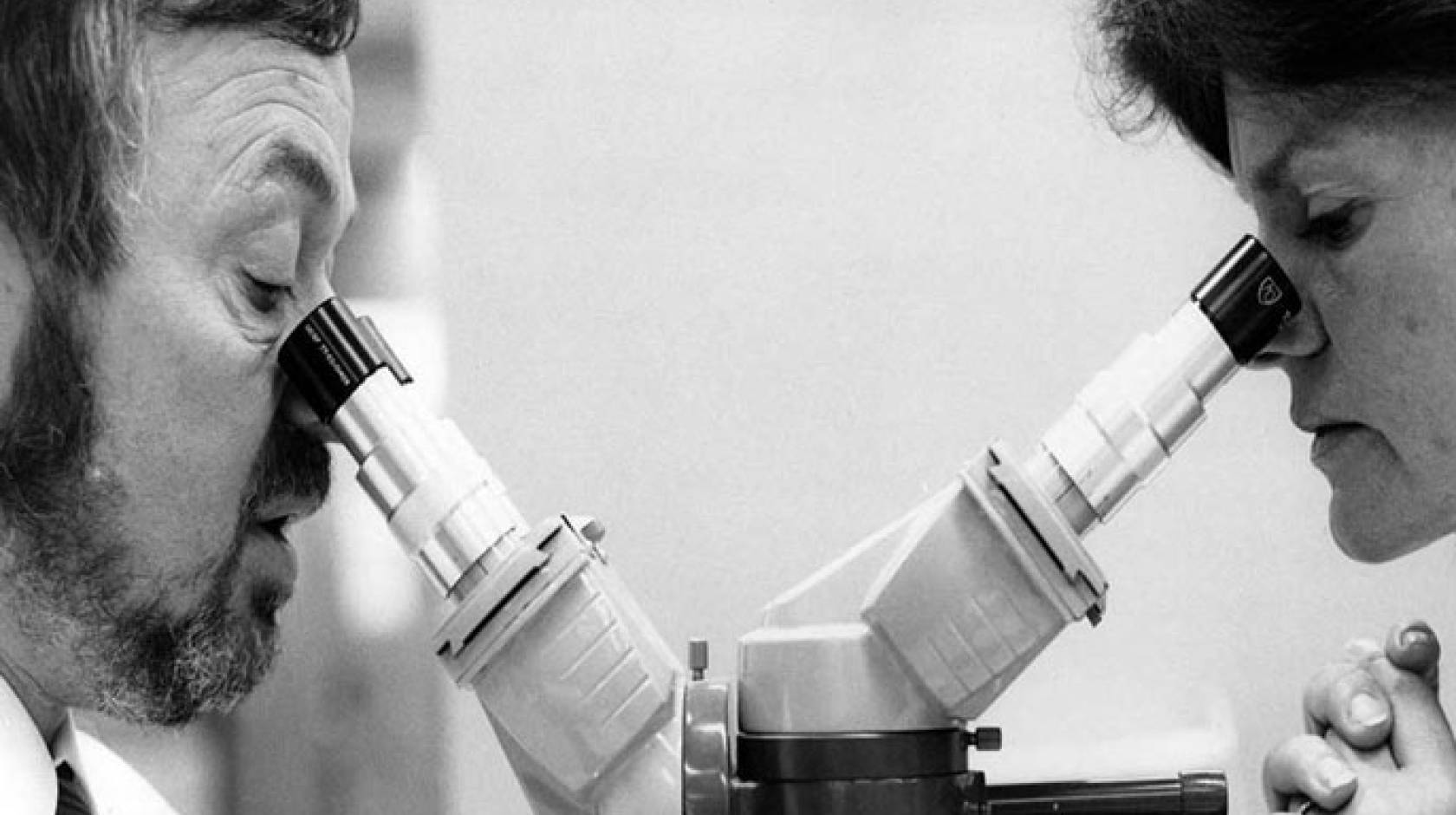 Credit: University of California 150 timeline
Beginning in the early 1980s, the nation was gripped by panic as a mysterious ailment began striking down large numbers of young gay men. The condition soon had a name: human immunodeficiency virus, or HIV.
For nearly two decades after its emergence, an HIV diagnosis was the equivalent of a death sentence. Patients often had just weeks or months to live, a terrifying prognosis made worse by social stigma and fear.
Fast forward to today, and HIV has become a chronic, but survivable condition — a momentous advance that UC physicians and scientists helped pioneer through new antiretroviral medications and enhanced patient care.
In fact, many UC doctors and researchers who were on the front lines in those early years are still in the trenches today, and have begun to speak optimistically about finding a cure.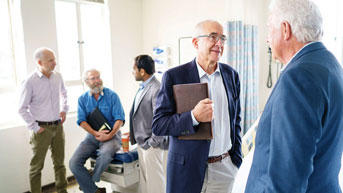 Among them is UC San Francisco physician Paul Volberding. In 1981, as a new physician at San Francisco General Hospital, his very first patient was a young man covered in lesions from Kaposi's sarcoma, a rare form of cancer normally found in the very elderly. The unusual diagnosis soon became all too familiar as more young men began showing up with the rare form of cancer.
At UCLA, physician Michael Gottlieb was also noticing an inexplicable rise in young men showing up with pneumonia and other ailments asscociated with a compromised immune system. In a detailed report in the New England Journal of Medicine in late 1981, he and his colleagues were the first to suggest that these patients had somehow acquired an immunodeficiency, allowing for potentially fatal opportunistic infections.
Across the country, the death toll mounted, as cases of Kaposi's, pneumonia and other unusual conditions skyrocketed. By 1982, the mysterious affliction had been named AIDS, acquired immunodeficiency syndrome.
"It was like an avalanche. It still takes my breath away to think about how suddenly and swiftly ... everyone was dying."

–Cleve Jones, co-founder of the San Francisco AIDS Foundation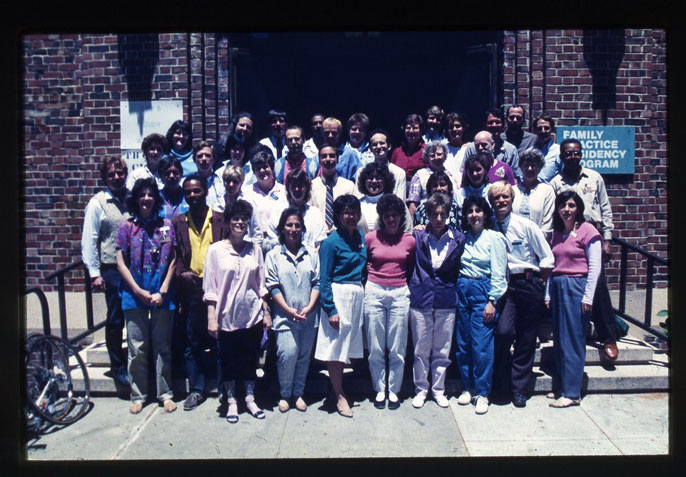 Today, HIV/AIDS has claimed more the 35 million lives to become arguably the worst pandemic in modern times. Back then, because the new disease primarily affected gay men, it was treated with stigma and shame, even by some in the medical establishment. There was a conspicuous lack of federal research funding, and a great deal of fear, even among those charged with treating patients.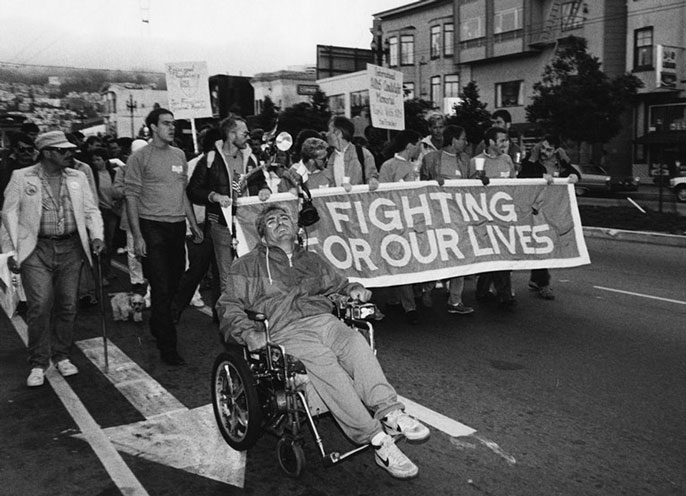 A new model of care
Volberding and his colleagues had a different response. Seeing the enormous suffering and unmet needs of their AIDS patients, they took action. On Jan. 1, 1983, Volberding, Connie Wofsy and Gayling Gee opened Ward 86, the first dedicated AIDS clinic in the country.
"The patients were exactly our age. Almost strangely ... They were really us. It made it impossible to really separate oneself, which added to the commitment that all of us had."

–Paul Volberding, M.D., UCSF professor and AIDS researcher
Ward 86 wrote new rules about patient care. The "San Francisco Model," as it came to be known, pioneered the idea of patient-centered care and emphasized collaboration among doctors, nurses, social workers, mental health care providers, addiction specialists and other social support services including community organizations.
Over time, the San Francisco Model became the standard of care for HIV/AIDS across the country and around the world.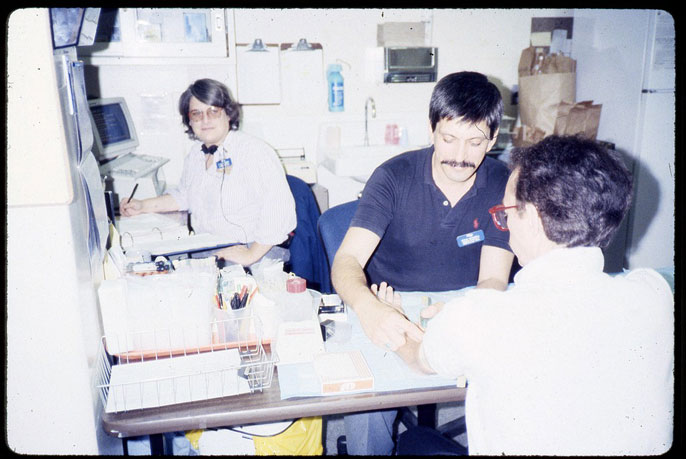 Turning the tide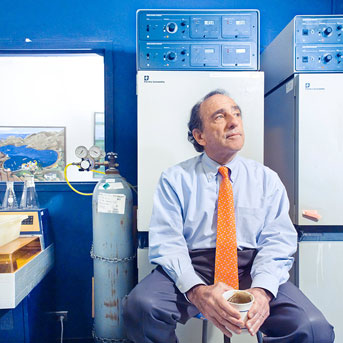 While Ward 86 pioneered comprehensive and compassionate care for AIDS patients, researchers at UCSF continued to investigate the cause and transmission of the disease. In 1983, the same year that Ward 86 opened its doors, UCSF virologist and immunologist Jay Levy co-discovered the human immunodeficiency virus (HIV) that causes AIDS, providing a concrete target for new research.
UCSF researchers were also on the forefront of efforts to prevent new transmissions. In 1986, the Center for AIDS Prevention Studies opened, becoming one of the world's largest research centers dedicated to social, behavioral and policy science approaches to HIV.
In 1990, UCSF biologist Charles Craik identified the structure of HIV protease. His finding helped revolutionize treatment by leading to the development of new and successful antiretroviral therapies.
A new day dawns
Today, as a result of advances since 1981, HIV/AIDS has become a chronic, but survivable diagnosis. Yet the fight isn't over.
UC scientists — including Paul Volberding and Michael Gottlieb — remain committed to the challenge of finding a cure and ending AIDS forever.
UC Davis is involved in one of two HIV vaccine trials currently underway, while UCSF is a key partner in the Countdown to a Cure for AIDS, a $100 million initiative that is working to find the scientific basis for a cure by 2020. Scientists are looking to use the body's own immune system to flush out hidden reservoirs of HIV, and then eradicate it, a strategy known as "shock and kill."
"When a cure for AIDS comes—and it will—it is almost certain that UCSF will have played a large role in its discovery."

–Paul Volberding