Improving childhood health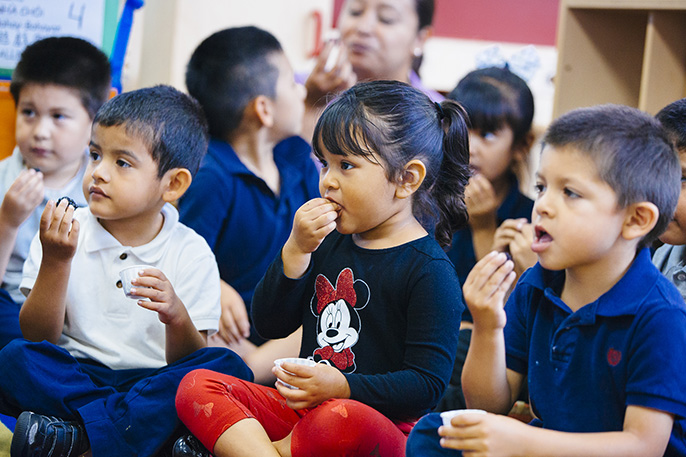 UC Berkeley, UC Davis and UC Irvine researchers have been selected to take part in a $157 million federal initiative to understand how environmental influences from conception through early childhood can affect the health of youngsters and adolescents.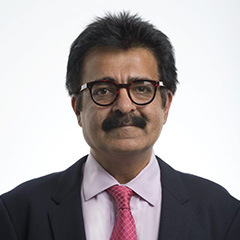 The UC Irvine researchers, led by Dr. Pathik Wadhwa, will receive $3.6 million from the National Institutes of Health over the next two years to study how a mother's immune system during pregnancy can modify her child's brain development as well as metabolic and endocrine processes that underlie obesity and a broad array of other health issues.
It's a portion of a seven-year, $18.3 million grant awarded to a consortium of researchers at UC Irvine, the University of Rochester, the University of Pittsburgh and Oregon Health & Science University through the NIH's Environmental Influences on Child Health Outcomes, or ECHO, initiative.
"Maternal experiences and environmental exposures around the time of conception, later in pregnancy and during infancy can have long-lasting effects on the health of children," said Wadhwa, a professor of psychiatry & human behavior who leads UC Irvine's Development, Health & Disease Research Program. "We are excited to be involved in this major national effort."
With the $3.6 million, Wadhwa's program is growing considerably, having received three other NIH grants in the past year – the four totaling nearly $14 million in support.
The others fund the following research:
A $3.5 million National Institute of Mental Health award builds a cohort of pregnant women with a history of exposure to childhood maltreatment to determine effects on the structure and function of fetal brain development, as assessed by newborn multimodal MRI brain scans. UC Irvine developmental neuroscientist Claudia Buss is co-directing this study with Wadhwa.
A $3.6 million National Institute on Minority Health & Health Disparities grant establishes a cohort of first- and second-generation Mexican-American women and their children to determine the influence of maternal acculturation (the process of sociocultural adaptation) during pregnancy on fetal developmental processes related to childhood obesity risk, as assessed by imaging of newborn and infant body composition and metabolic function. UC Irvine pediatric psychobiologist Sonja Entringer is co-directing this study with Wadhwa.
A $3 million National Institute on Aging award to Wadhwa creates a pregnancy cohort of socially disadvantaged African-American and Caucasian women and their children to examine whether alterations in the biological set points of cellular systems that underlie the aging process occur as early as during intrauterine life. The primary outcome of interest – cellular aging – will be determined by characterizing the structure and function of each child's telomere biology system at birth and during infancy.
For the ECHO grant, Wadhwa, Buss and Entringer are joined by developmental psychologist Thomas O'Connor of the University of Rochester and maternal-fetal medicine specialist Dr. Hyagriv Simhan of the University of Pittsburgh.
"Based on a convergence of findings from human and animal studies, it is now increasingly apparent that developmental processes in early life, particularly those that occur before birth, have critical consequences over and above those of genetic characteristics and lifestyle factors for individual and population health," said Wadhwa, who founded the Development, Health & Disease Research Program in 2000. "These recent grants awarded to the program will expand the scope of its work in new and important directions."
Three other UC Irvine researchers will receive sub-awards from the ECHO initiative:
Deborah Wing, professor of obstetrics & gynecology, will get $564,562 from a Medical University of South Carolina grant to help enroll more than 50,000 children from diverse racial, geographic and socioeconomic backgrounds in the ECHO consortium.
Douglas Granger, professor of psychology & social behavior, will get $467,519 from a New York University grant to study how exposure to environmental factors influences youngsters' health.
Jun Wu, associate professor of public health, will get $195,612 from a University of Southern California grant to examine childhood health issues related to asthma and obesity.
UC Berkeley's role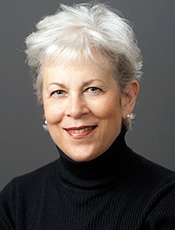 The UC Berkeley School of Public Health's Center for Environmental Research and Children's Health (CERCH) has been awarded $1.3 million for the first year of the grant. This award is a seven-year grant with a total value of $10.8 million. CERCH will serve as a pediatric cohort within ECHO, and will share a wealth of data from the Center for the Health Assessment of Mothers and Children of Salinas (CHAMACOS) study, a 17-year plus longitudinal birth cohort study in Salinas Valley that examines chemicals and other factors in the environment and children's health. The CHAMACOS study will also continue for the duration of the grant.
"We look forward to following the CHAMACOS children of Salinas into adulthood—many of whom we have followed from early in their mother's pregnancies," says professor Brenda Eskenazi, director of CERCH and principal investigator of CHAMACOS. "We hope to remain active members of this community, working to improve the health and wellbeing of Latino farmworker families in California."
The pediatric cohort studies will analyze existing data as well as follow the children over time to address the early environmental origins of ECHO's health outcome areas, including upper and lower airway; obesity; pre-, peri-, and postnatal outcomes; and neurodevelopment. Each cohort will participate with the others to combine data that are collected in a standardized way across the consortium.
"I am excited that CERCH will part of this large consortium of U.S. birth cohorts," says Eskenazi. "This endeavor will produce a rich data base and biorepository, cross-country collaborations available to many students and faculty, and important discoveries for many years to come."
UC Davis' role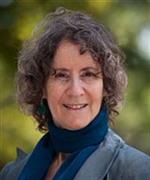 UC Davis will receive $3.9 million from NIH to join the ECHO initiative. ECHO at UC Davis will be led by Irva Hertz-Picciotto, professor of public health sciences and MIND Institute researcher, who will join directors of ECHO centers across the country in developing standard protocols for use across data sets that together encompass as many as 50,000 children.
The UC Davis team will also follow-up with children who were enrolled when they were preschool aged in the Childhood Autism Risks from Genetics and the Environment (CHARGE) Study. Launched in 2003, CHARGE has already identified chemicals and maternal health conditions that can increase susceptibilities for autism and developmental delay.
Called "ReCHARGE," study participants, who are now pre-teens or teens, will be re-evaluated for changes in their initial diagnoses, intellectual development and symptoms of attention-deficit/hyperactivity disorder, anxiety and depression. UC Davis researchers will focus on how chemical exposures, along with nutrition, neighborhood and family characteristics, may have influenced their health outcomes.
Subjects and data from three other pediatric studies conducted at UC Davis — Markers of Autism Risk in Babies – Learning Early Signs (MARBLES), Early Autism Risk Longitudinal Investigation (EARLI) and the Infant-Sibling Study — will also be included in ECHO as part of a separate multisite study led by Drexel University.
"Every baby should have the best opportunity to remain healthy and thrive throughout childhood," said NIH Director Francis S. Collins. "ECHO will help us better understand the factors that contribute to optimal health in children."