February 28, 2017
Alec Rosenberg
,
UC Newsroom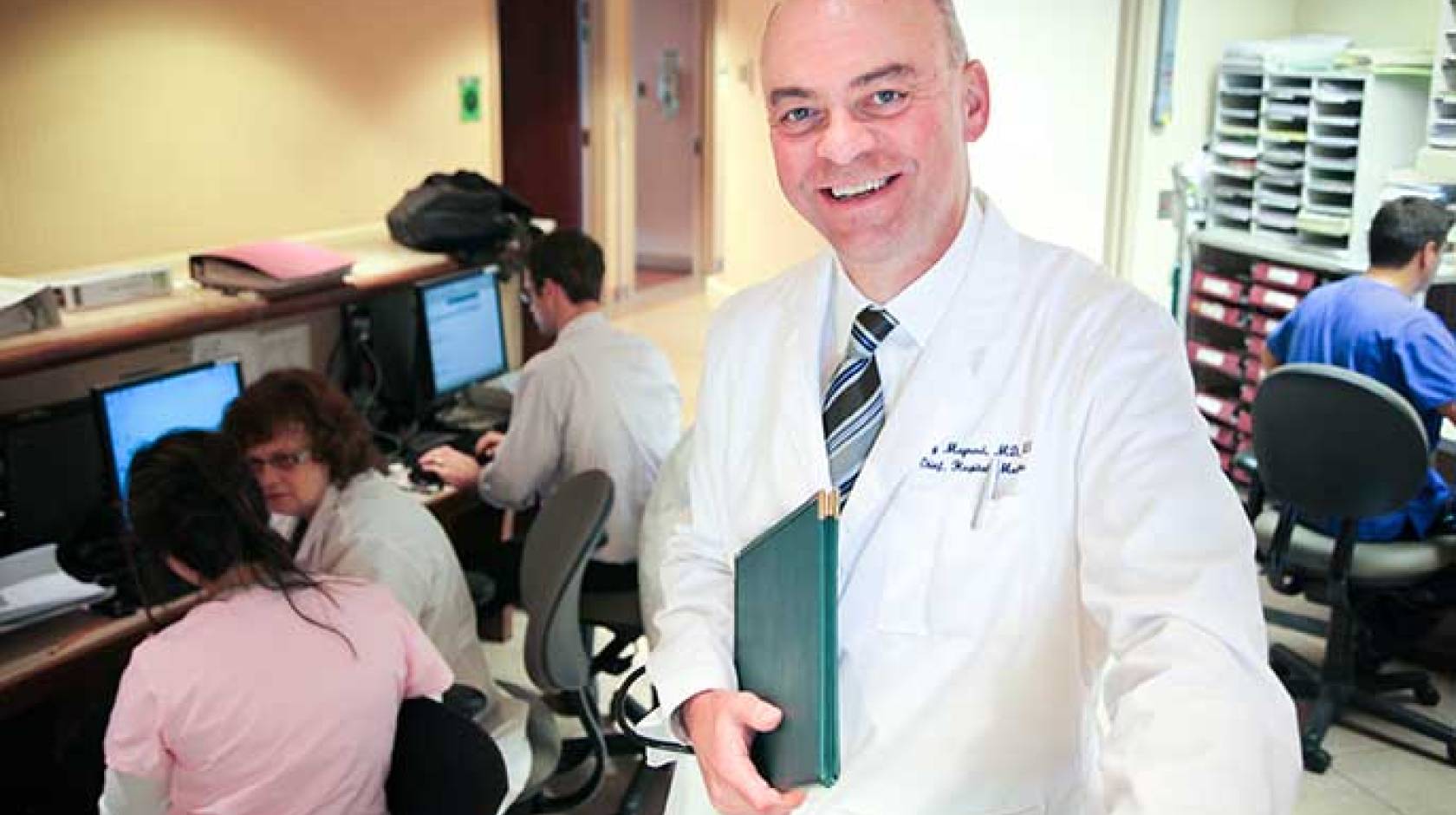 How do you improve patient care and keep a tight rein on costs?
The University of California set out to tackle that challenge in 2010 when it launched the Center for Health Quality and Innovation.
The $25 million investment in testing innovative approaches has paid off, bringing tangible health benefits to patients at its five medical centers that generated more than $65 million in net financial gain throughout UC Health, according to a report released this month at the center's 2017 Colloquium at UC San Francisco.
The center has awarded more than 50 grants totaling $15 million, formed systemwide collaboratives and developed partnerships to improve patient outcomes. The result: better patient outcomes and a more than doubling of its return on investment through projects that have either reduced costs, increased revenue or attracted additional grant funding.
Examples include:
A project that has reduced hospital blood clots by 24 percent, preventing about 170 cases and saving approximately $2 million annually.
A smoking cessation referral program that has generated nearly $880,000 in savings from reduced inpatient and outpatient health care needs.
An electronic consult program that has expanded access to specialty care, reduced unnecessary in-person appointments and resulted in projected annual savings of $434,000.
"We have made a lot of progress," said Dr. John Stobo, UC Health executive vice president.
Lessons learned
A big challenge is figuring out how to spread best practices across UC's six health systems — UC Davis, UC Irvine, UCLA, UC Riverside, UC San Diego and UCSF. Among the lessons learned from innovation grant recipients: Build teams across disciplines and specialties, involve leadership as champions and mentors, and test projects on a small scale before expanding.
"A multidisciplinary approach is key," said UCLA Dr. Maxime Cannesson, whose project improved recovery among high-risk surgery patients, resulting in fewer complications and projected annual savings of $816,000.
Such efforts are positive news for employers, who are looking for quality and affordability in health care, said colloquium speaker David Lansky, CEO of the Pacific Business Group on Health.
Academic medical centers can learn from high-reliability organizations such as the Navy, whose systems approach to aircraft carrier flight operations helps improve safety, said colloquium speaker Dr. Peter Pronovost, director of the Armstrong Institute for Patient Safety and Quality at Johns Hopkins Medicine.
Collaboration among UC Health's medical centers is expected to increase in coming years, a move that will be good for both patients and the bottom line. Going forward, the innovation center will look to facilitate such UC Health collaborations and engage with partners to improve care in California and beyond.
"There are a lot more opportunities for success across the system," said Karyn DiGiorgio, the center's executive director.