Investing in a new generation of women entrepreneurs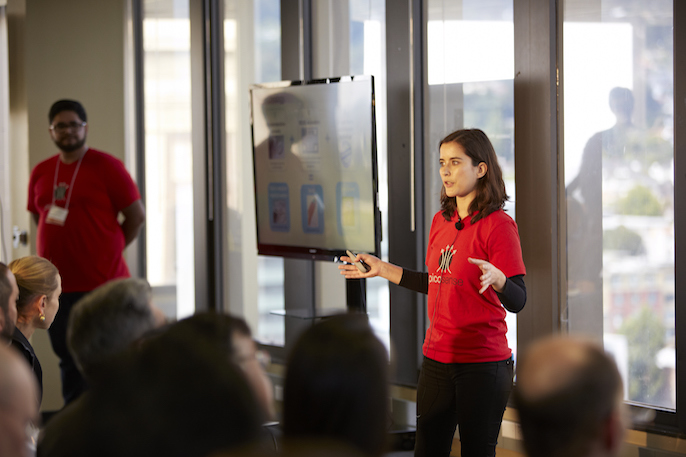 In the world of startups and venture capital, it's reigning men.
Women are less likely than their male counterparts to launch startups, less likely to land venture capital funding when they do launch startups, and in turn, less likely to be propelled into leadership positions at VC firms that determine who to fund next.
The statistics are striking. The top five VC firms in the United States had a total of zero female senior partners last year, according to Newsweek. Women-led startups, meanwhile, receive just 7 percent of all investor money, according to Women Who Tech.
At the University of California, those trends are shifting, thanks in large part to the vision of women leaders and an advanced entrepreneurial culture that thrives on diversity. From research that exposes funding bias to accelerators that support a new generation of female entrepreneurs, women are chasing down what experts consider a vast untapped economic opportunity.
Social networking
In 2012, UC San Diego colleagues Lada Rasochova and Rosibel Ochoa attended a screening of "The Social Network," a movie based on the origins of Facebook.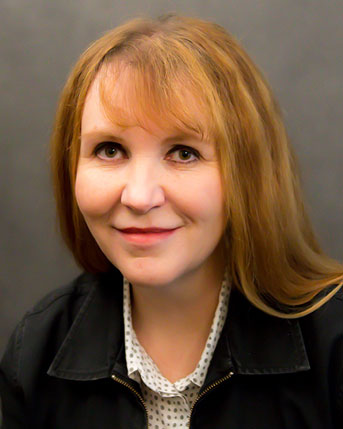 "We liked the movie," said Rasochova, executive director of the California Institute for Innovation and Development at the Rady School of Management. "But when we got out we said, 'How come there were no women?'"
Rasochova and Ochoa, who was then senior executive director of entrepreneurship and leadership programs at the Jacobs School of Engineering, set out to learn more. They combed through historical data about UC San Diego startups to see how many included women. "The results were completely appalling," she said.
To deal with the issue, the duo landed a small grant to launch mystartupXX (XX for the female chromosome), an accelerator that supports women-inclusive startups with teambuilding, prototype development, co-working space, networking opportunities, mentorship and pep talks for investor meetings.
What followed was a series of success stories. One of the very first applicants was Ashley Van Zeeland, who scaled and sold her genetics sequencing startup to Human Longevity Inc., where she is now the chief technology officer.
There was the breakthrough launch of ThoughtSTEM, a company created by a majority-women team that teaches kids how to code through computer games. And Clip Diagnostics, a female-led life sciences company that won first place at the 2016 UC San Diego Entrepreneur Challenge.
"Women are seeing more women participating in entrepreneurial activities, and in turn they are more likely to apply themselves," Rasochova said.
The example set by mystartupXX has been so positive, she said, that even traditional UC San Diego accelerators such as StartR are for the first time reporting gender equality among participants.
The San Diego area has since become so fertile for entrepreneurship that it boasts dozens of diverse startup incubators and accelerators – even a "spa-inspired" coworking space for women only.
Quiet bias
Another program that helps women-led enterprises get funded and scale is ChickLabs, a hybrid incubator and accelerator at The Cove at UC Irvine.
Seasoned tech executive Kirsten Mangers launched Chicklabs after calling on a handful of former VC colleagues to ask, off the record, why women-led startups receive less funding. The answer: Men often carried doubts about a woman's ability to lead a large company.
Research by UC Santa Barbara sociologist Sarah Thébaud confirms what Mangers heard anecdotally. Both men and women hold biases that work against female entrepreneurs and make them less likely to attract investors, according to her research.
Whether conscious or not, people tend to doubt that women possess what Thébaud calls the "lone warrior" traits stereotypically associated with masculinity and entrepreneurship: aggressiveness, independence, competitiveness and a penchant for risk.
When a man pitches a business idea, he can expect his audience to respond based on a simple risk-benefit calculation – the kind venture capitalists make when deciding whether to fund a startup. When a woman proposes the same idea, she has to work harder to prove that she has the skills to match the grandeur of her idea, according to Thébaud's research.
But her work also points the way forward: Boosting women's presence on the investment side of entrepreneurship will create downstream benefits for female-led startups, her research suggests.
The insight helps Chicklabs mentor young female entrepreneurs so they are prepared to meet the challenge. Mangers teaches them to speak the language of the investor, pitch on point, and earn trust.
Follow the money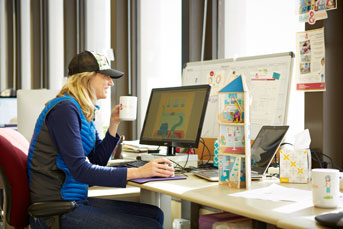 The world of venture capital is starting to take note.
In 2015, UC Berkeley MBA April Underwood banded together with a handful of former Twitter colleagues to launch #Angels, an investment group run entirely by women. Now the vice president of product at Slack, Underwood and her colleagues bring their own money to the table as angel investors.
While #Angels doesn't specifically target women-led companies, a growing number of women in Silicon Valley have launched venture funds that do just that. At the same time, traditionally male-dominated VC firms are facing mounting pressure to more proactively recruit.
Famous Silicon Valley VC firm Sequoia Capital, which has backed behemoths such as Apple, Google and Airbnb, just this month hired its first female partner.
'One big Valley'
In September, UC Berkeley tied for No. 2 with the University of Pennsylvania in VC-backed female entrepreneurs at universities tracked by PitchBook over the past decade. UCLA also ranked in the top 10.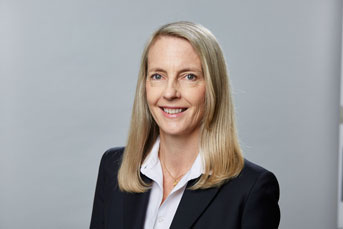 Berkeley women have launched such high profile companies as One Kings Lane, a luxury home furnishings brand, crowdfunding site Indigogo, and Google-affiliated data company Terra Bella. Although tied in second place for number of VC-backed women entrepreneurs, Berkeley's female entrepreneurs brought in two-and-a half times more money than Penn's.
Caroline Winnett, executive director of Berkeley's SkyDeck accelerator, credits some of that success to the thriving startup culture that infuses the whole region. There is, she says, an advanced ecosystem of "one big Valley" that spans Berkeley, San Francisco and Silicon Valley.
"The more developed a culture, the louder and clearer the message is that anyone can do a startup," Winnett said. "Resources for startups expand beyond the basics, and developed cultures offer resources to 'non-traditional' founders, reaching out to women and minorities.
"The larger the ecosystem, the more you will have simply a larger number of people who are visible and reflect the general population."